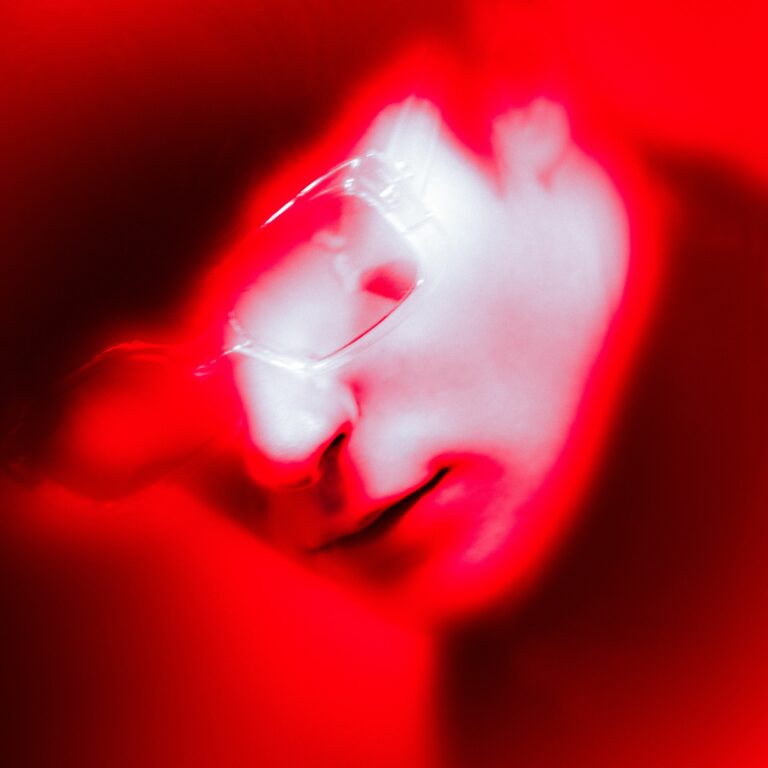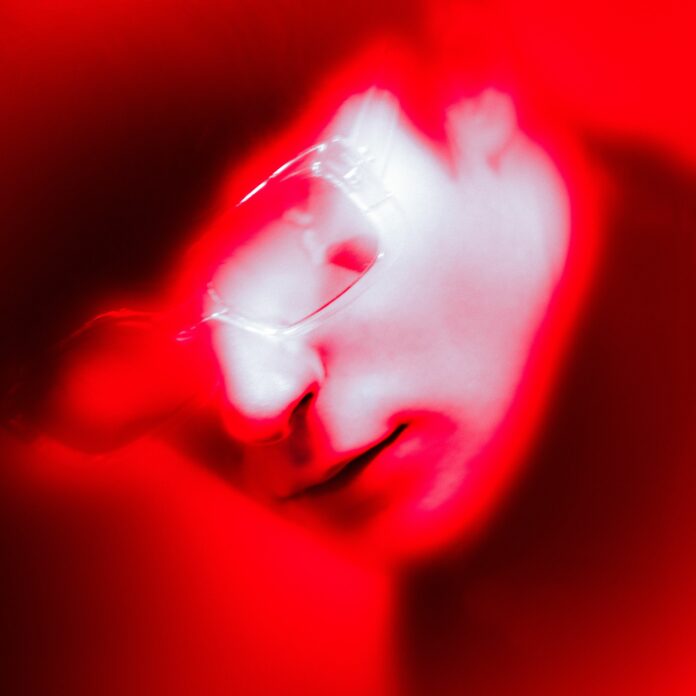 If you've been following EKM for some time, you must be familiar with the talented and unpredictable French producer Airmow. We've featured his avant-garde tracks "Now I'm Just A Ghost," "Like This," "Make Me Break" & "Wild Night" and each of these songs took us by surprise and all hit in their unique different way. Today, the composer returns with a brand new release on Cloudkid entitled "Airmow – ROUGE", and once again, we were not ready for what this new stint has to offer. While maintaining his trademark cinematic sound, "ROUGE" takes a dark Techno direction and we are loving every second of it.
The song opens with an ominous atmosphere that sets the tone right off the bat. No unicorns and rainbows on this one. The sinister and cyberpunk-style aesthetics take only a few seconds to cast a spell on us. The French producer takes his fans on a journey where we don't know the destination, but we're here for it. "ROUGE" generates a dramatic groove that is impossible to ignore. It would just fit perfectly in a dark-room-sweaty-low-ceiling kind of venue. It is enigmatic and transporting with a strong presence of Synthwave subtleties that reinforce the mysterious side of the track magnificently.
While the tension remains palpable throughout, only when you reach the last part of the track can you witness Airmow injecting a hint of light in the darkness with a bewitching melody that will treat your auditory senses. "Airmow – ROUGE" is a menacing ride that effortlessly brings imagery of science fiction movie scenes.
Airmow has once more impressed us with a bold and masterfully created new single on the legendary label Cloudkid. "ROUGE" is a powerful release that will surely appeal to his fan base, but it will also attract the attention of Techno aficionados and dark electronic music fans alike. Stream this new Cloudkid release on YouTube below and find more streaming options HERE.
Stream 'Airmow – ROUGE' on YouTube below!