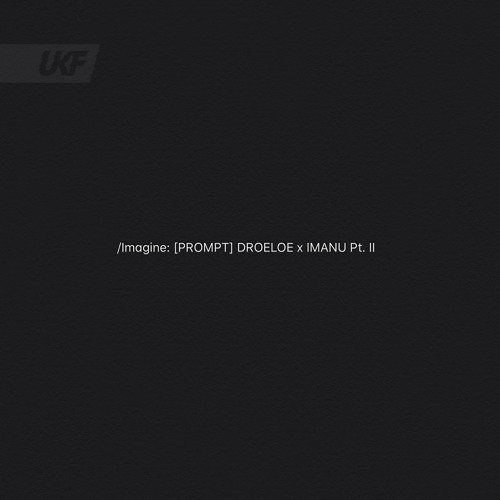 The Dutch duo Droeloe teamed up with DnB innovator IMANU on a song titled Catalyst, a new forward-thinking Drum and Bass anthem the UKF Recordings fans were waiting for in 2023! Packed with an entrancing atmosphere and mind-bending sound-design, the captivating energy of the new release leaves the listener with no choice but to go beyond the surface-level and delve into its multi-layered structure.
With Catalyst, Droeloe & IMANU go multiple directions at once. The song succeeds in experimenting with multiple genres and production techniques without sounding too choppy and disintegrated. Something to be expected when it comes to the artists involved in the track: with Droeloe's versatility in genres and IMANU's creative choices in sound design, rapidly evolving since 2021's Skin To Skin. Perhaps, one of the things that makes the new DnB song sound so unique is the fact that Droeloe & IMANU are not avoiding sounding complex on it, and by doing so, they come up with one of the more memorable tracks in the genre in 2023 so far.
Another thing that's impressive in this forward-thinking Drum and Bass anthem, is the ambiguity of its production, in the sense that it picks sounds for its palette from all over the place. The synths on Catalyst, for example, may sound like they come from an EDM song on one bar, and then on the next they can be confused with a Tech House track. And this is true for every single element on the new UKF Recordings 2023 release: from percussion to basslines, Catalyst is like a huge sonic mural with homages to different genres and styles, that together result in an innovative sound that can't be compared to anything. If you're looking for more interesting DnB sounds, make sure to check out Justin Hawkes' Existential album, Run By Dirtyphonics, and Sientelo by Camo and Krooked among other UKF releases.
Stream Droeloe & IMANU – Catalyst on SoundCloud below!
Looking for more music like Catalyst?