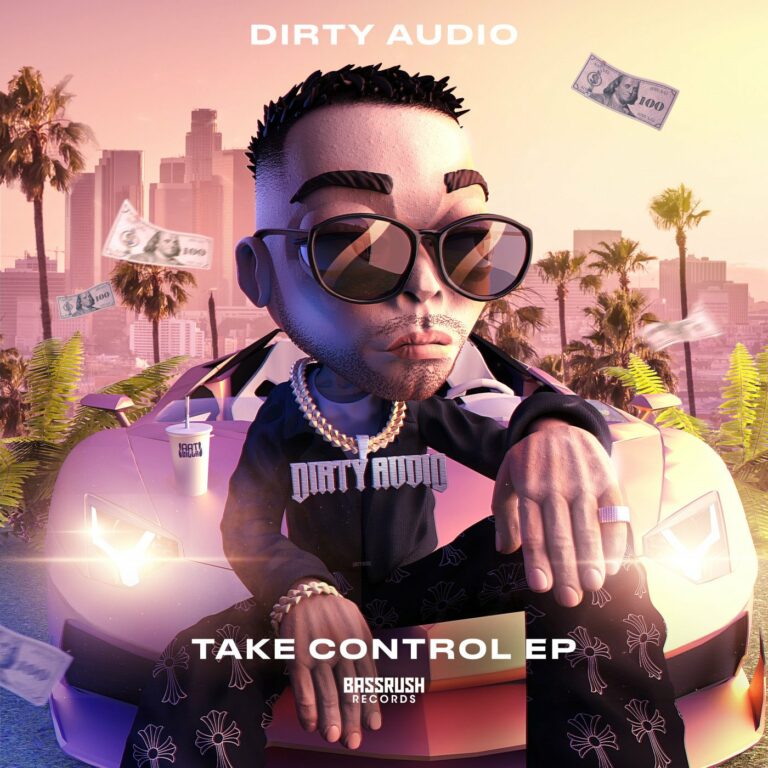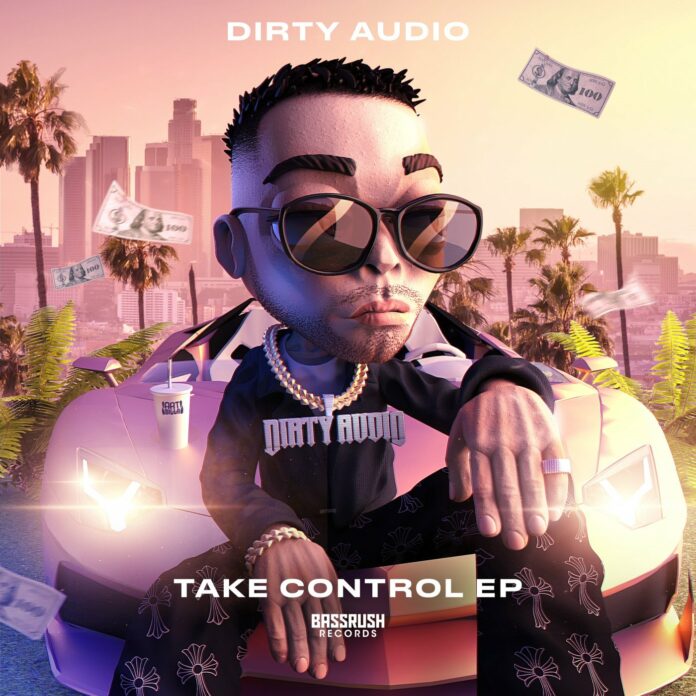 Dirty Audio wastes no time to pull a crowd and wow them with his bass-fueled anthems at any instant. His downright heaviness always hits without hesitation, especially with his 'Hard Dance' trademark that he cultivated over the years. With an aggressively catchy blend of Festival Trap / Brostep, new Dirty Audio music continues to amp up his rave aesthetic while taking his high-octane musicality to another level. Thankfully, the Los Angeles-based producer treads with triumph on "Dirty Audio – Take Control EP." Dirty Audio recently dropped the unrelenting "No Stopping feat GOLD," and now he's back with "Take Control" and "Tell Me" from his new EP.
The titular track stirs a heady blend of Dubstep drops with skittering Trap hi-hats to maximize its festival-ready heaviness. With a rolling intensity that throttles itself into a firework of synth blips and bass-ridden endeavors, "Take Control" is an instant EDM rager. Coupled with a rumbling kick drum and explosive 808s to match, "Take Control" hits straight to the point with its loaded, ruthless instrumentation. Without a doubt, this new Dirty Audio music is an incendiary firestarter for any Festival Trap / Brostep DJ set. This is classic Dirty Audio heating up, and "Take Control" is the cathartic aftermath.
In a similar vein, "Tell Me" excels in the same way "Take Control" does with its catastrophic dance-floor vigor. Fired up with a pitch-altered vocal hook and a rhythmic array of crispy snares, "Tell Me" spazzes out with its glitchy, bit-crushed melody lines. Featuring screeching synth slides and rippling bass bombs, Dirty Audio's sound design in this track is so mechanical yet chaotic. In addition, "Tell Me" perfectly lands with Dirty Audio's oddball choices, with his vicious catchiness staying present and intact within the aural mayhem.
You're always in for a wild ride when there's new Dirty Audio music. His latest tracks "Take Control" and "Tell Me" only hypes a festival with a heavy dose of tasteful Dubstep and Trap cranked up to brutal levels of catchy. Released via Bassrush, the "Dirty Audio – Take Control EP" is available now. You can find more streaming options HERE.
Stream "Dirty Audio – Tell Me" on YouTube below!
Stream "Dirty Audio – Take Control" on YouTube below!
Looking for more music like "Take Control" and "Tell Me"?