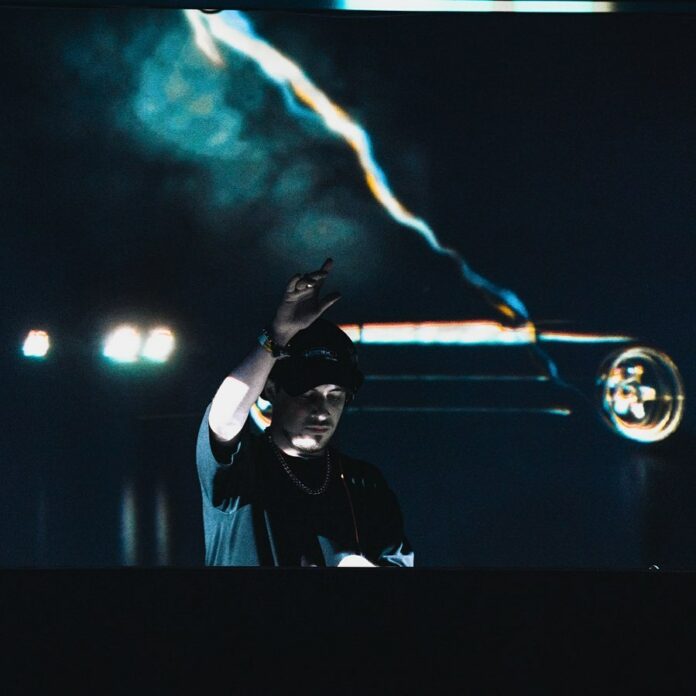 Deadcrow & Heimanu bend Reality with a new invigorating Hardwave/NuRave song that celebrates the music of turbo engines and ear-piercing sound of digital distortion. After both of the artists unleashed sound-design and production masterclasses last month with Post-Jetlag Dub and Only You, the collaboration finds them in their peak forms.
Ever since both producers appeared on NIGHTMODE's This Is Cyberpunk compilation, it was apparent that such collaboration will result in something no less than epic. Surprisingly, especially if you keep in mind the aggression of the previous release, Reality doesn't Crush you with a barrage of bass drums and subs from its first seconds. It's still an intense track, although, with a much heavier focus on melody and atmosphere. Those familiar with Deadcrow's more established sound, will find many familiar aspects on the new song with Heimanu. The UK-based producer's fingerprint is audible everywhere on Reality, from the somewhat surreal space created with the contrast of rapid arpeggios and Dubstep-like motion of drums and percussion, to the texture-rich distortion Deadcrow uses in sound-design, and all the way to the overall nostalgic vibes.
Although, it wouldn't be fair to say that Heimanu's production is not using similar nostalgic cyberpunk aesthetics. But if one listens to Die Awake, Mira, or Saviour, it'll become apparent that, despite all the similarities, Heimanu chooses a completely different vector to move in. While Deadcrow grabs the attention with rave and JDM aesthetics, Heimanu prefers to evoke the same emotions with orchestral epicness, that sometimes even reminds some of the works by Geinoh Yamashirogumi composed for Akira. And, when those two are combined, you get the invigorating Hardwave/NuRave music sound of Reality.
Stream Deadcrow & Heimanu – Reality on Spotify below!
Looking for more music like Reality?