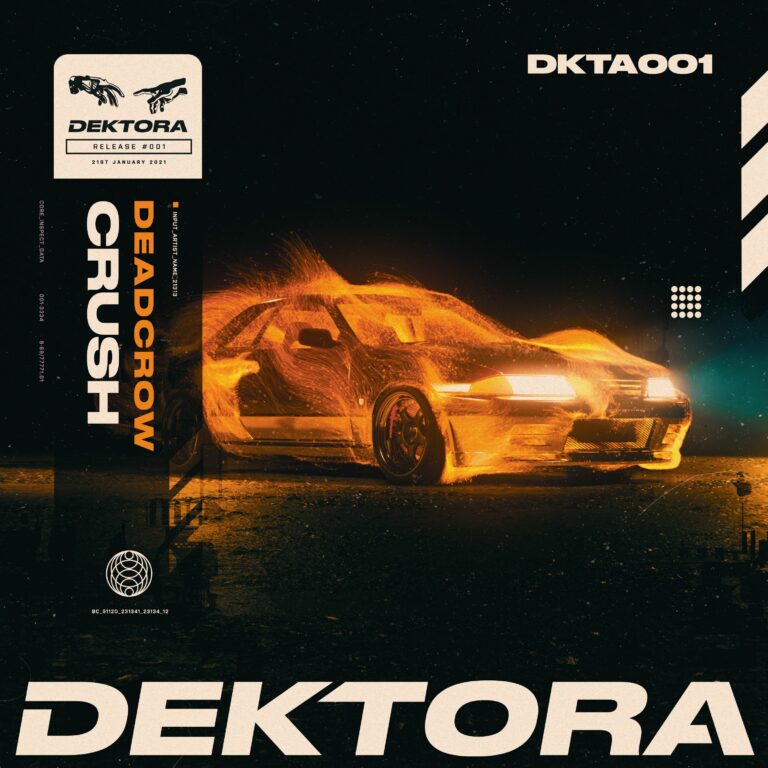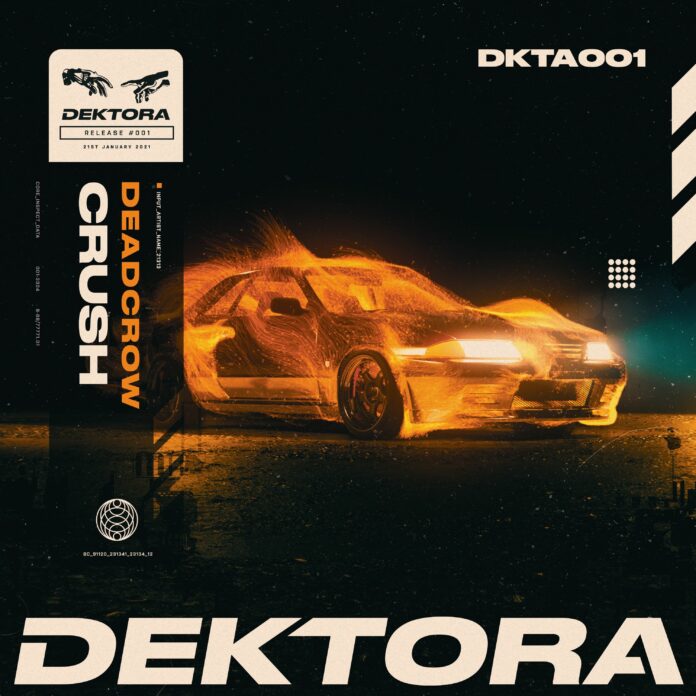 The new Deadcrow song Crush is a burning hot Wave music banger equally capable of melting brains, dancefloors, and your car sound system. The Dutch futurist's release is yet another statement for DEKTORA Records, a label renowned for its innovative sound.
Deadcrow's elective experiments in Wave music are one of those factors that help the genre to evolve and gain popularity. And Crush is a perfect example of such an approach. It's the type of sound that borrows from other styles like Hyperpop and Trap while staying consistent in its experimentations. At the same time, the heavy production on Deadcrow – Crush doesn't sound too harsh to scare off larger audiences.
Sure, the wall of sound in this new Deadcrow song is as hard as reinforced concrete. But this is not a result of overproduction, it's rather a careful layering and prudent approach to the mix. The result is a track that sounds fat and heavy, yet easy to digest at the same time. Crush extensively relies on heavily distorted Hardstyle synths to create the tension of the track. Those, combined with the oversaturated percussions, clipping drums, and stuttering vocal samples provide the contrast to the avalanche-like motion of the reese bass. It only allows us to take a breath towards the middle, where atmospheric pads and an angelic choir put us into the dramatic slo-mo-scene part of the track that sounds like a 4-minute drifting car chase in the Matrix. In this controlled chaos, Deadcrow manages to swiftly navigate from Trap drum-rolls to Hardstyle kicks without ever losing momentum.
Overall, Crush is a timely release for DEKTORA Records and Deadcrow to start the new year with a bang. Hopefully, we will finally get a chance to hear the third album by the Netherlands' visionary and influencer very soon.
Stream Deadcrow – Crush on SoundCloud below!
Looking for more music like Crush?