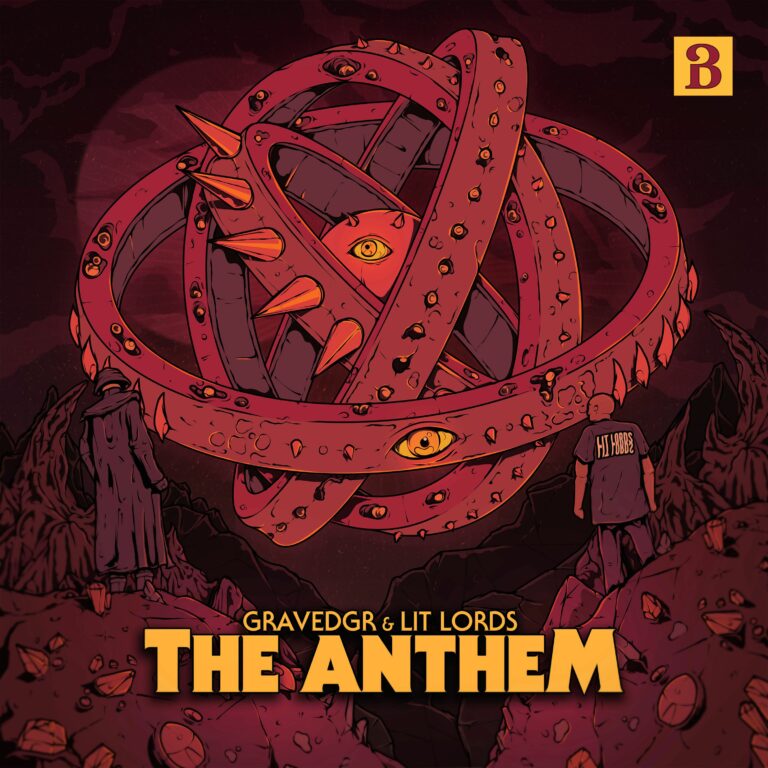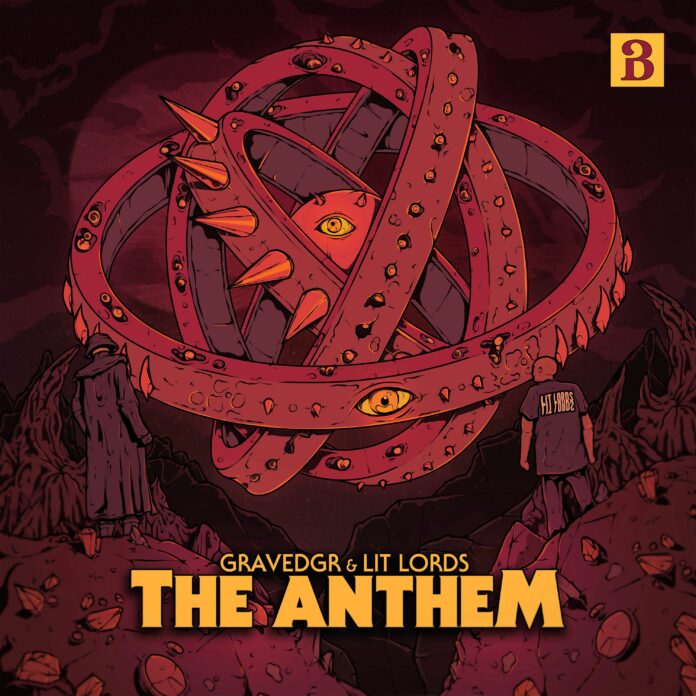 Gravedgr & Lit Lords – The Anthem is a sonic meatgrinder with demonic energy capable to possess any fan of raw & hard Trap music. The much-anticipated collaboration is everything the fans would expect from these Trap anti-heroes. Harsh and intimidating, it leaves no chances to escape its impactful and heavy blows. This new Gravedgr & Lit Lords song is released on Barong Family, an Amsterdam-based label that focuses on the exact type of unapologetically brutal sound these artists are known for.  
The Anthem's unfiltered rawness comes from the rusty metallic texture the whole track is wrapped in. It's a trick that Gravedgr refined on his debut album 6 FEET UNDER and developed even further on the insane RUN WHEN YOU SEE ME. Achieved by the heavy use of comb-filtering, it makes all the elements on this new Gravedgr & Lit Lords song sound like they come from some sort of a chthonic rift, where all types of malignant spirits are having abominable orgies.
The exaggerated violence here is different from your typical raw & hard Trap music. While sounding menacing and dark, thanks to its cartoonish vibes, it also successfully manages to avoid being depressive. This is the formula that's helping the artists to bypass one of the more common problems within the genre. Namely, the overly-serious self-perception. It's a known fact in the Trap fandom that because of the obvious banalities in the production choices, many wannabe "dark" tracks in the genre are impossible to be taken seriously. That's where The Anthem stands out. It sounds unpredictable and sinister, but it never deprives the listener of the opportunity to enjoy it as a plain Trap banger. 
There's no lack of details on this Gravedgr & Lit Lords track. Sure, these are not the genre-bending structural details we witnessed on Gravedgr's collaborations with Haaradak or KURXCO. But they still stay true to the spirit set on the artists' earlier releases. With its clever use of distortion, insanely powerful bass/drums synergy and dark vibes, The Anthem is an occult relic from the underworld that embellished the Barong Family catalog.
Stream Gravedgr & Lit Lords – The Anthem on SoundCloud below!
Looking for more music like The Anthem?