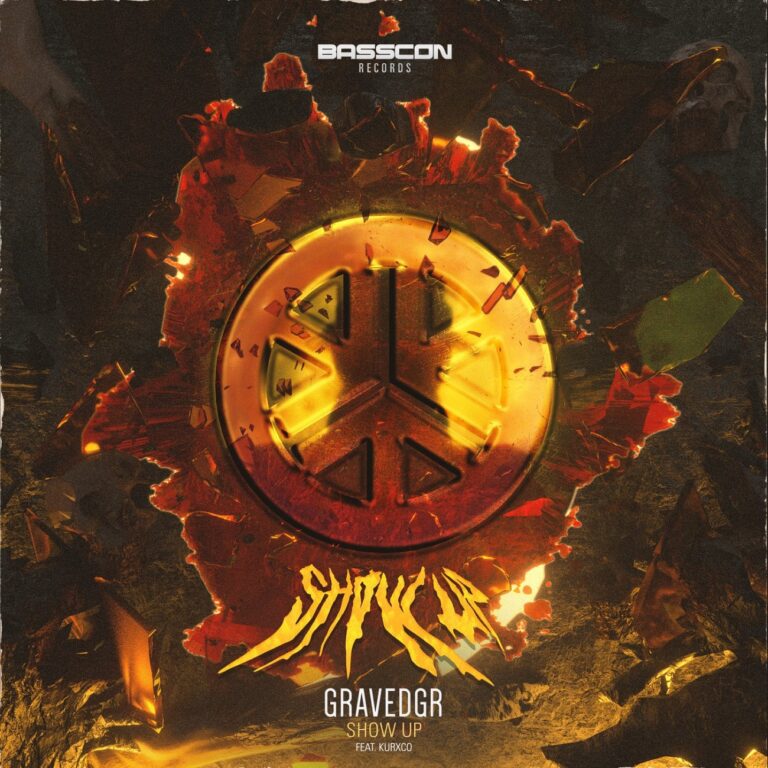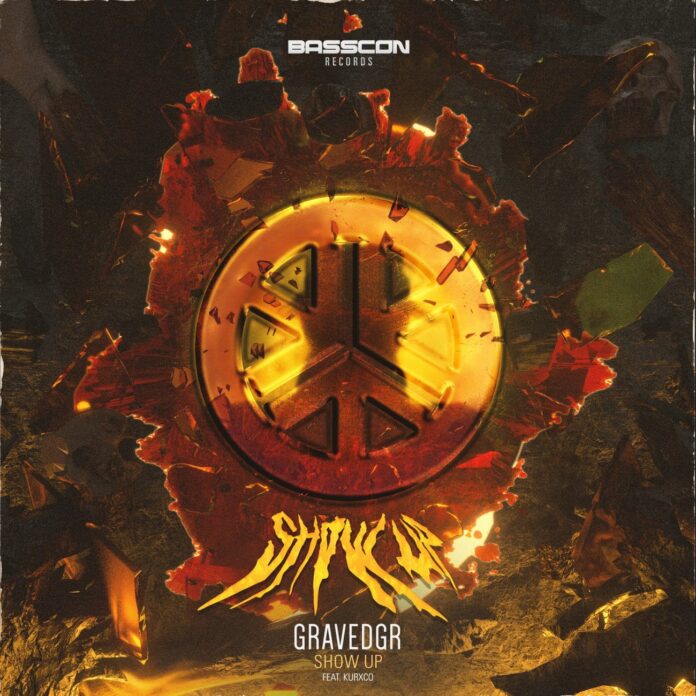 The mysterious producer GRAVEDGR has been on the EDM block for quite some time now. His earth-shaking releases like 'Run When You See Me' and debut album, '6 FEET UNDER,' stretched the boundaries of the Hardstyle, Harcore and Dubstep music genres. Now, this enigmatic artist has teamed up with KURXCO to drop an ear-splitting tune titled 'Show Up.' And 'Show-Up' it does! Ever since KURXCO garnered support for his edit of GRAVEDGR & JUNKIE KID's track 'MARIA' from the Dubstep heavyweight himself, we were secretly wishing for a collaboration between the two artists. With GRAVEDGR x KURXCO – Show Up, our prayers have been answered. This new KURXCO music is hitting waves on our sound systems, and we are stoked to witness the artist's upward rise from hereon. Released on Insomniac's Hard Dance imprint, Basscon Music, this slapping tune will make you sweat, and possibly make you go nuts too!  
GRAVEDGR x KURXCO – Show Up leads to a stirring opening with nail-hammering hi-hats and a rhythm that will make you thirsty. Festered with explosive and unnerving drops, this new KURXCO music fizzles and frazzles with electrifying energy. The vibrant bassline amalgamates with subtle strings carving out an ecstasy-filled realm for a moment. Yet, it instantly descends into the destructive and bellowing synths that will make you vibe to this storm-stirrer for days. The fast-paced, chaotic vocal stylizations are filtered and distorted to no end, which melt effortlessly with furious orchestral beats. Released via Insomniac's Hard Dance imprint, Basscon Music, 'Show Up' is fueled with relentless and unstoppable energy.
If you think the tracks featured on the 'Recon Volume 1' compilation from Basscon Music were wicked and banging, then wait till you listen to this Hardstyle madness. This new KURXCO music is an absolute must-have for Hard Dance DJs! GRAVEDGR x KURXCO – Show Up promises insane and relentless beats that will fire up your nerves with an adrenaline rush, and it didn't fail the promise. Picked up by Insomniac's Hard Dance imprint, Basscon Music, 'Show Up' is a hook-dominated, pumped-up festival anthem that is hard to ignore.
Stream 'GRAVEDGR x KURXCO – Show Up' on SoundCloud below!
Streaming Options:
GRAVEDGR x KURXCO – Show Up Apple Music
GRAVEDGR x KURXCO – Show Up Spotify
GRAVEDGR x KURXCO – Show Up SoundCloud
GRAVEDGR x KURXCO – Show Up FREE DOWNLOAD
GRAVEDGR x KURXCO – Show Up Download
---
More About GRAVEDGR:
Take one look at GRAVEDGR, and it's easy to see where his name comes from – constantly donning black attire and his signature face mask. It's no surprise that his day job is literally digging graves. All the time spent contemplating mortality must have inspired his musical sound. Which can be summed up as simultaneously scary, melodic and hard. His wildly popular debut single "RAMPAGE" has amassed over 13 million streams on Spotify alone. That single placed him firmly on the map, and was quickly followed up by the equally relentless "JESSE JAMES," "BE WARY," "KAMIKAZE. GRAVEDGR is currently on tour in the US, so check out the dates below and catch him in a city near you. And with the release of GRAVEDGR x KURXCO – Show Up, the talented DJ/producer looks forward to dominate the year with his thunderous releases.
More About KURXCO:
Pronounced as " course – co" Sealtiel Agustín Diaz Baltazar a.k.a. KURXCO , is a young dj/producer of 18 years old; he started his career at the age of 15 years old by the influence of big artists such as Coone,Junkie Kid,etc. Nowadays he started working at HARSH RECORDS, having the support of big names like: Junkie Kid, GRAVEDGR, STARX, LIL TEXAS,GMAXX, K1 , CALIXTO, HAARADAK, AND SO MANY MORE.