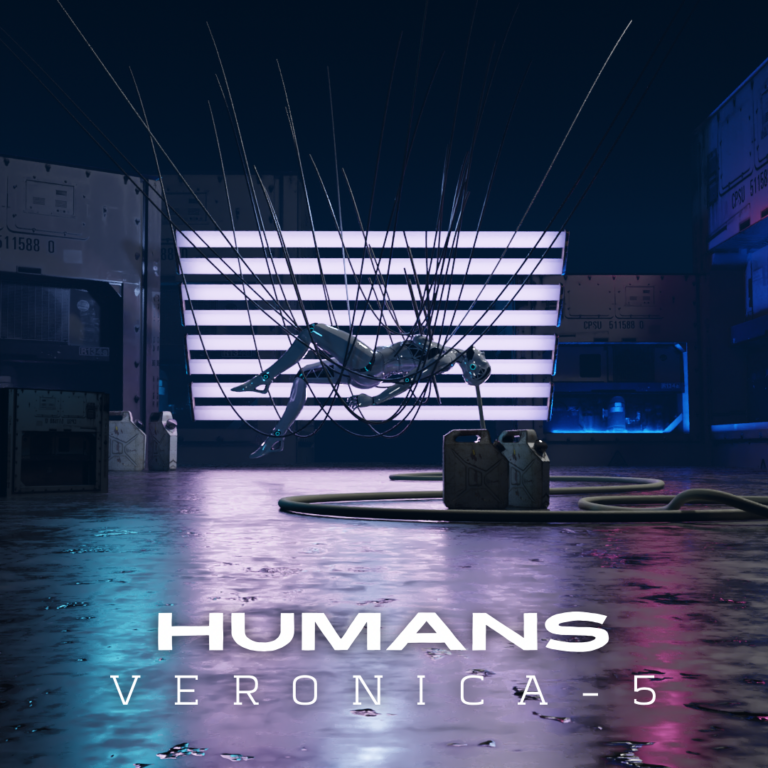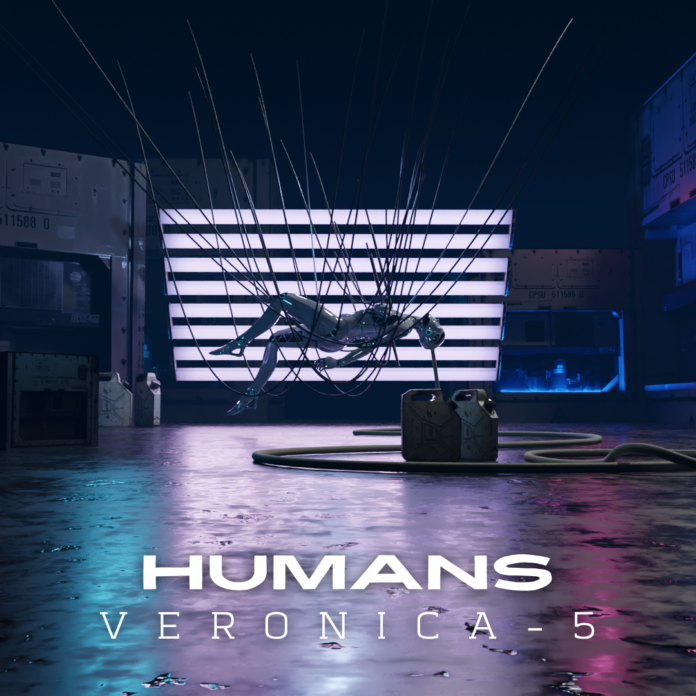 VERONICA-5 presents a new song titled Humans, the second track of the conceptual project after the First Encounter. The futuristic Big Room Techno music release sounds like if a sentient AI humanoid suddenly delivered a passion for Techno music and decided to start a music career.
The rampant and rapid way the new VERONICA-5 song starts fits the concept of Humans flawlessly. As the texture and rhythm combine with the futuristic sound effects that remind a UI of a cyborg making some calibrations and calculations, the metallic female voice, introduced on First Encounter as Artificial Intelligence sent by alien species to protect human-beings, announces a security breach. It turns out, that whether due to some programming errors, or as a result of complex analysis beyond our comprehension, it decided that the main threat to the survival of humanity is humanity itself.
With that, the massive rumbling bassline drops, as if the AI humanoid somehow managed to weaponize Techno music, and the process of groovy extermination starts. VERONICA-5 uses not only traditional futuristic ammunition found in the arsenal of a conventional Big Room Techno music release, but vaporizes the brains of the listeners with volleys of Acid synths, does forced marches with some booming risers, and doesn't really leave any chances for Humans to end up safe and sound.
Being a conceptual project, VERONICA-5 doesn't sacrifice its musical charm in favor of delivering its ideas with all the intricacies and never gets oversaturated with contextual details. At the same time, even if you listen to the conceptual parts of Humans passively, it still leaves some kind of intrigue that makes you anticipate the next release.
Stream VERONICA-5 – Humans on Spotify below!
Stream VERONICA-5 – First Encounter on SoundCloud below!
Looking for more music like Humans?