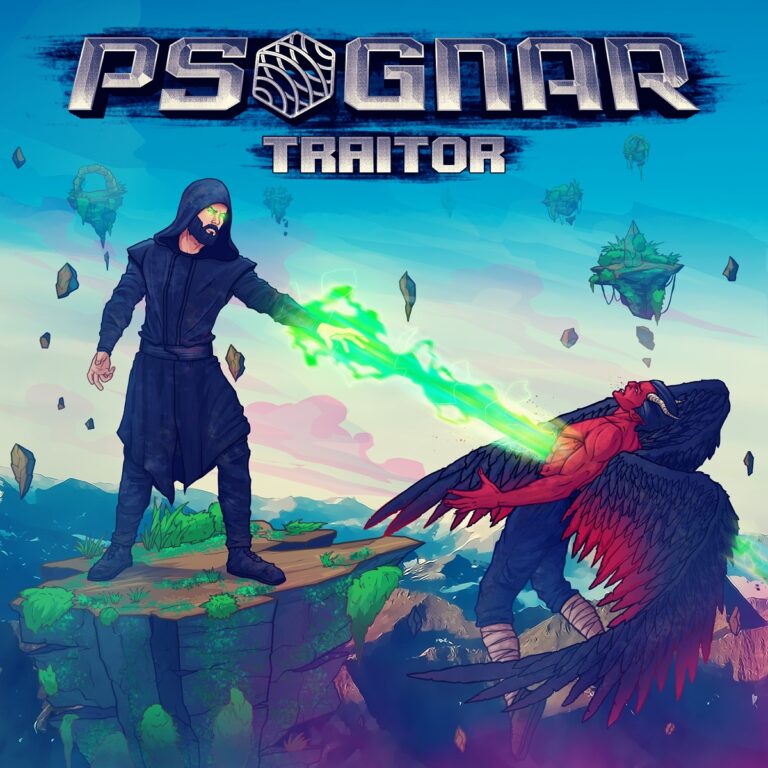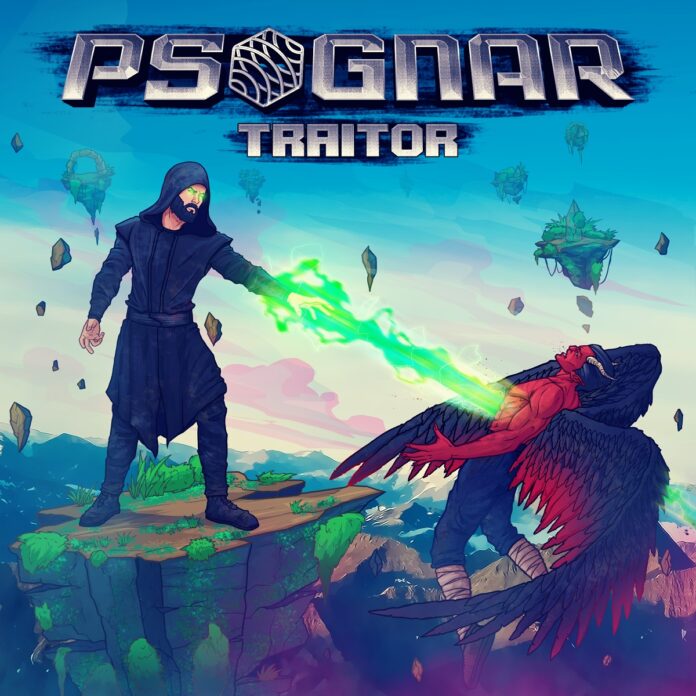 The bearded bass-maker from Fort Lauderdale, FL makes his inevitable return to EKM.co. We are, of course, talking about new PsoGnar music! On his new track, PsoGnar – Traitor, we get something a little different. You can expect his trademark laser bass antics to take center stage but they come with a twist; they're in 3/4 (or technically, 12/8 if you like to split hairs). We don't normally get Dubstep in 3/4. And if we're being honest, not much other electronic music is made in funny time signatures, with the exclusion of some experimental and IDM. It's always good to see producers pushing the boat out, and this new PsoGnar music does just that. If you're new to his sound, make sure to also check out the last feature we did for his track 'Spirit Channeling'.
The beginning of PsoGnar – Traitor is grand and cinematic. He's known for his laser bass sound and his flair for the dramatic. His rich, textured vocals cruise atop some heavily weighted drums. The subtle difference that the time signature makes is barely discernible, but it does bring a certain uniqueness to the track. Maybe Dubstep in 3/4 will be the next big thing? Some equally trend-bucking bass design joins the drums. PsoGnar's shredding synths cut through the mix with a bright intensity. 'Traitor' is a highly polished, well-considered track. It speaks volumes about the producer's musical ability but also his technical production skills.
This isn't surprising though, considering PsoGnar's background as a guitarist and vocalist before Dubstep. He's written this Dubstep track in 3/4 but he's also performed the vocals as well! It would be great to get some collaborations in the future, as the vocal Dubstep genre is as popular as ever. In the meantime, check out PsoGnar – Traitor and keep a lookout for more new PsoGnar music coming soon!
Stream 'PsoGnar – Traitor' on YouTube Below!
Streaming Options:
---
More About PsoGnar:
PsoGnar launched into the dubstep scene as a producer/vocalist in 2012, his first EP won him a set at EDC Orlando & Las Vegas via Insomniac's Discovery Project. Since then, he's been crafting an arsenal of original solo music as well as collaborations/features with artists like Teminite, Chime, Dion Timmer, Spag Heddy, and Extra Terra. His storytelling style of songwriting and unique vocal style thread every track together where each song is one chapter in an extensive odyssey…
PsoGnar has released his laser bass music on record labels like Never Say Die (Skism's label), Deadbeats (Zeds Dead's label), and Rottun (Excision's label). He also has many releases on his own label currently self-titled "PsoGnar Records".
He began his musical journey around the age of 10 at the turn of the millennium when he picked up his mom's classical guitar and began learning Spanish fingerpicking songs that his mother had accumulated while growing up in Ecuador. Never taking a lesson, he went on to become an expert in guitar, while dabbling in piano and violin. Early on he identified his ability of relative pitch which enabled him to hear almost any piece of music and be able to quickly play it back on guitar. He was also fortunate enough to attend a school with an excellent Honors Choir with a music teacher who graduated from the Ivy League University, Princeton. After working building electronic hurricane shutters at the age of 17, he bought Pro Tools and began producing music… Fast-forward to 2021 and he is pushing the vocal Dubstep genre with outstanding releases like PsoGnar – Traitor!