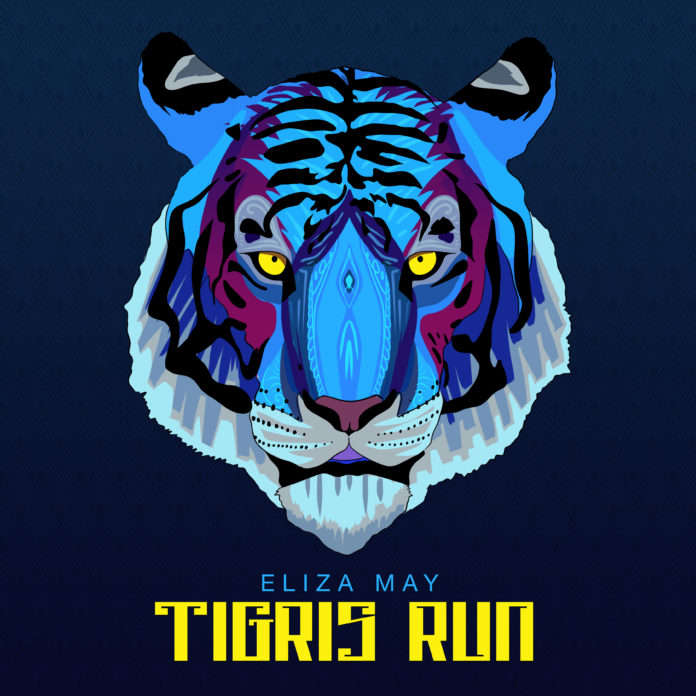 Eliza May, Russian producer, and DJ/Turntablist, just dropped a new Bass-heavy and Indian-influenced Trap heater and it is truly a hot one! It really reminds me of the best days of the EDM Trap music era, the good old Luminox days (I'm sure many of you will remember). "Tigris Run" has absolutely everything we are looking for in a Trap banger; heavy bass, infectious melody, tight build-ups, and epic drops. Eliza's music always checks out all of these boxes.

The track is superfluid and well-rounded, it grabs you right from the start, and once you reach the break, it turns the invigorating energy into a short uplifting and mesmerizing bit that slowly evolves into a DnB-flavored build-up, and effortlessly takes you to the final legendary drop. "Tigris Run" is truly a 100% certified Trap anthem.
Don't mistake her for just another cute girl attempting to dominate the EDM scene with her good looks and strong marketing, Eliza is a classically trained pianist and has DJ Qbert and DJ I-Dee as mentors, she is truly on another level and you can clearly hear that from her productions and DJ mixes.
Stream "Tigris Run" on Soundcloud, Spotify and Youtube below and grab your copy for FREE on Toneden or support her by buying it on your favorite digital store now! Highly-recommended!
More about Eliza

Eliza is a DJ and producer based in Los Angeles. Her sets are an explosive mix of R&B, Hip-Hop, EDM, and Pop music with elements of turntablism and scratching. She has managed to gain an international audience, playing shows all across the globe, from LA to NYC, and France to Russia – her homeland. Eliza's incredible DJing and production skills can be credited to her musical background as a classically trained pianist, as well as her mentors DJ Qbert and DJ I-Dee.
Follow Eliza
http://www.djelizamay.com/
https://www.facebook.com/DjElizaMayOfficial/
https://www.instagram.com/djelizamay/
https://twitter.com/djelizamay/
Also keep an eye on her schedule to catch her live playing in a venue near you!