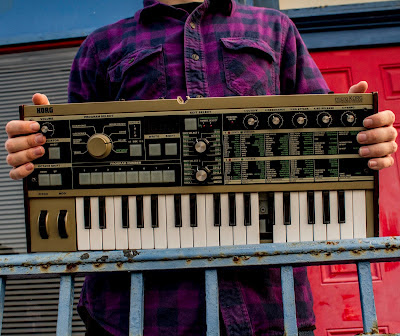 In the fall of 2011, after 10+ years of classical piano training, Ryan Magnusson (Viking Breakdance) began to break out and explore new genres. With an eclectic taste in music, Ryan began to experiment with the infusion of dubstep, blues, classic rock and hip hop.
Under the moniker "Viking Breakdance," Ryan has been writing, producing and performing his original brand of dubstep. Based in Raleigh NC, Ryan has performed at venues like Volume 11 and Berkeley Cafe.
With a passion for live music, Ryan puts on one of the most energetic and original dubstep performance. While mixing his tracks live, Ryan solos on live synthesizers, making every performance fresh and unique. It is one of the only electronic acts where the audience is treated to live instrument play.
Crazy Trap is a Trashup featuring samples from Ozzy Osbourne's "Crazy Train," vocal samples from Trick Daddy's "Let's Go," and DJ Fresh's "Louder."
http://www.facebook.com/VikingBreakdance
https://twitter.com/VikingBrkdance
A few artists that influenced Viking Breakdance :: Jack White, KOAN Sound, Bassnectar