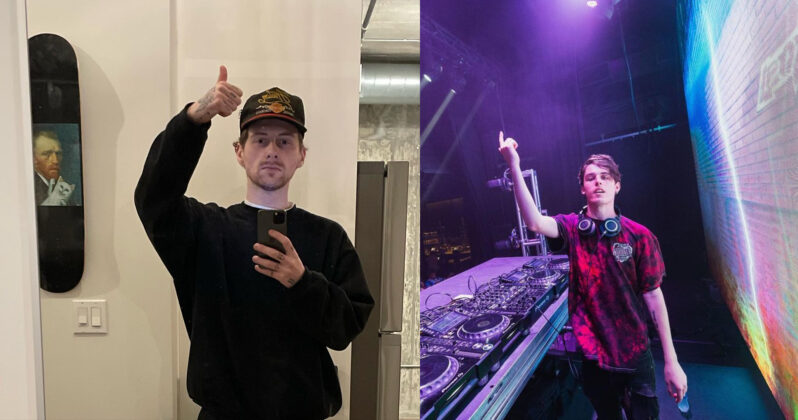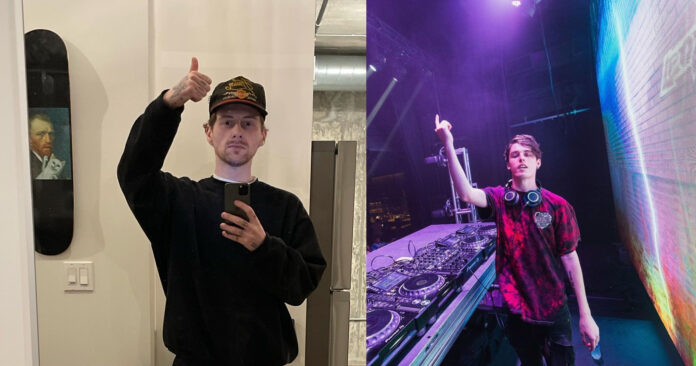 Tisoki and Leotrix's new song Miles Away from the Songs To Play Loud EP has the feel-good vibes and adrenaline-infused sound that will have you traveling to new heights of funky Dubstep bliss. With ethnic percussion that evolve into mind-bending pixelated drops, the breathtaking sonic currents of the track will transport the listeners to a whole new dimension of sound.
The track starts with a serene granular puddle of sounds that consists of vocal samples, ethereal synths and percussive bursts. Slowly Tisoki & Leotrix introduce the rhythm, which, after emerging from the deep layers of the song, reveals itself as a playful break pattern. As the track progresses, the energy builds and, joined by the fore-mentioned ethnic percussion, the new Tisoki & Leotrix song Miles Away starts hitting even harder, preparing the ground for the unforgettable drop-section.
On it, the British-Australian tandem weaponizes everything the listeners have heard so far: the vocal samples and synths from the intro become short and impactful melody hits, the drums gain in muscles and turn into a merciless stomping sequence, and the percussive parts become heavily distorted transitions, connecting not only the main parts of the drop, but also the verse-chorus bridges of the new single from the Songs To Play Loud EP.
This also serves as the song's point of no return, since after the drop Miles Away never reutilizes ideas heard in its first part, but rather keeps accelerating the track and squeezing the maximum from the momentum it gained from the sudden and impressive transition. As the digital textures fade away and the track comes to an end, the listener is left with the feeling of euphoria and satisfaction, solidifying Tisoki and Leotrix's ability to shape the heavy Dubstep vibes in a way that it can simultaneously sound feel-good and funky. If you want more colorful high energy trips, also check these songs out by Leotrix: Meteor, Honesty Trax EP, Taking Back.
Stream Tisoki & Leotrix – Miles Away on SoundCloud below!
Looking for more music like Miles Away?