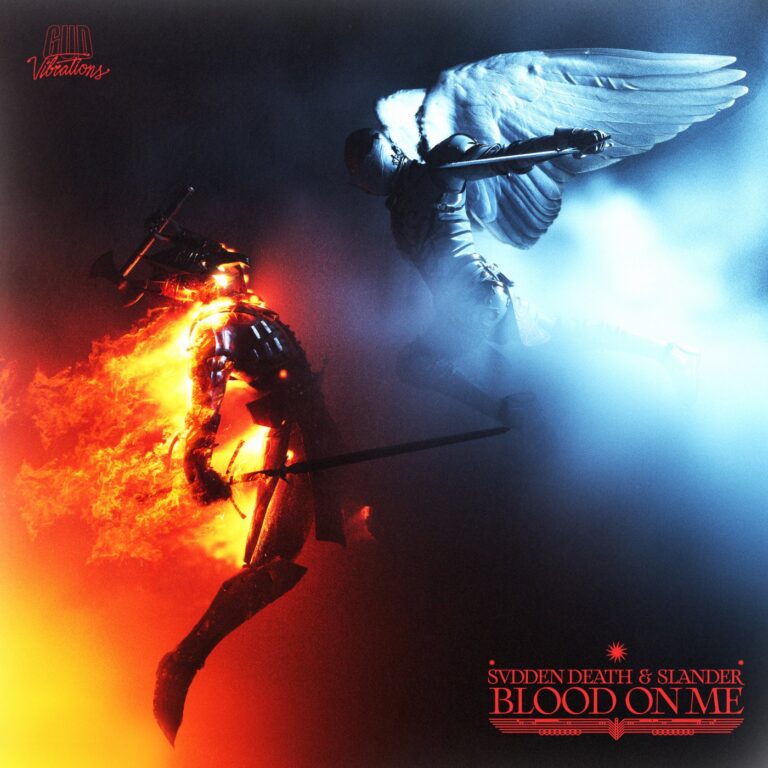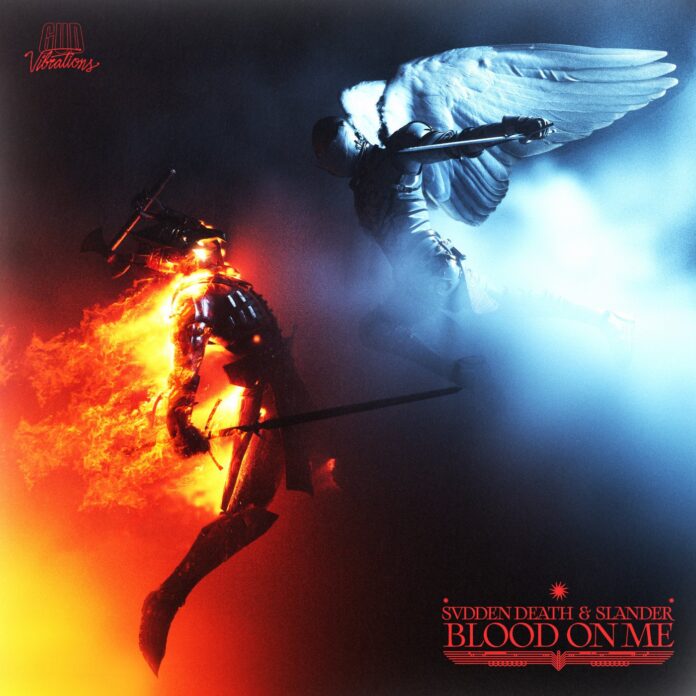 Inspired by stars like Skrillex and Noisia, SVDDEN DEATH has become one of the most well-known names in the bass music community. He has released a plethora of popular songs in the last couple of years including, 'Deathmatch,' 'Take Ya Head OFF', and 'BEHEMOTH VIP' all of which have received hundreds of thousands of hits on Soundcloud alone. This LA-based producer has now teamed up with the duo SLANDER, who is also huge on the EDM scene, to release the highly-anticipated collaboration entitled, 'BLOOD ON ME.' Issued by Gud Vibrations, this track is a fusion of Trap and Dubstep and, although we don't have music festivals at the moment, it is clear that it will become a festival anthem!
SVDDEN DEATH and SLANDER are two of the biggest stars of bass music and for them to team up together on a song is a pretty big thing in itself. So, when the news broke of their collaboration, we already knew they would deliver and they even exceeded expectations on, 'Blood On Me.'  It is a fiery release that is controlled with vivacious basslines. This song has a fierce aura that will make you lose it. 
'BLOOD ON ME' by SVDDEN DEATH and SLANDER is a powerhouse of a tune that will assault your auditory senses with its hard-hitting elements. This track perfectly captures their signature styles and features bright melodies, exquisite pads, and pounding drum patterns, making it a savage track for the fans. Released on Gud Vibrations, the song is an exceptional work that clearly indicates a connection between the artists beyond imagination.
'BLOOD ON ME' has playful riffs and shrills of analog effects mingled with stunning percussion. The beauty of this song lies within the astonishing beat riddims, intrusive synths, and mind-boggling basslines. This GUD Vibrations release really features the best of both SVDDEN DEATH and SLANDER. 
Stream 'SVDDEN DEATH & SLANDER – BLOOD ON ME' on YouTube below!
Streaming Options:
SVDDEN DEATH & SLANDER – BLOOD ON ME Apple Music
SVDDEN DEATH & SLANDER – BLOOD ON ME Spotify
SVDDEN DEATH & SLANDER – BLOOD ON ME Soundcloud
SVDDEN DEATH & SLANDER – BLOOD ON ME FREE DOWNLOAD
SVDDEN DEATH & SLANDER – BLOOD ON ME DOWNLOAD
More Streaming Options HERE
---
More About SVDDEN DEATH:
Within a scene that is constantly changing, few have risen through the trenches and have stirred the bass community between 2017 and 2018 as much as Bay Area native Danny Howland, better known as SVDDEN DEATH. Taking inspirations from Noisia,16BIT, Skrillex, and other legends in the dubstep community – SVDDEN DEATH has formulated a hybrid of textured rhythms and sub-wrecking basslines to create his own maniacal sound. Curating all original sets, a SVDDEN DEATH set is an experience in itself no bass lover should go without seeing. He's come a long way since the release of his first EP through the well-known Never Say Die: Black Label and his multitude of singles released via Buygore Record's newest imprint Fresh Blood. Between dropping his haywire VOYD alter ego – including "Behemoth", heard repeatedly throughout the festival circuit – to now his most recent single "Sell Out" with Electronic's current mega-star Marshmello as well an official remix for "Happier" – SVDDEN DEATH has clearly made his mark in the bass scene and will be one to watch.