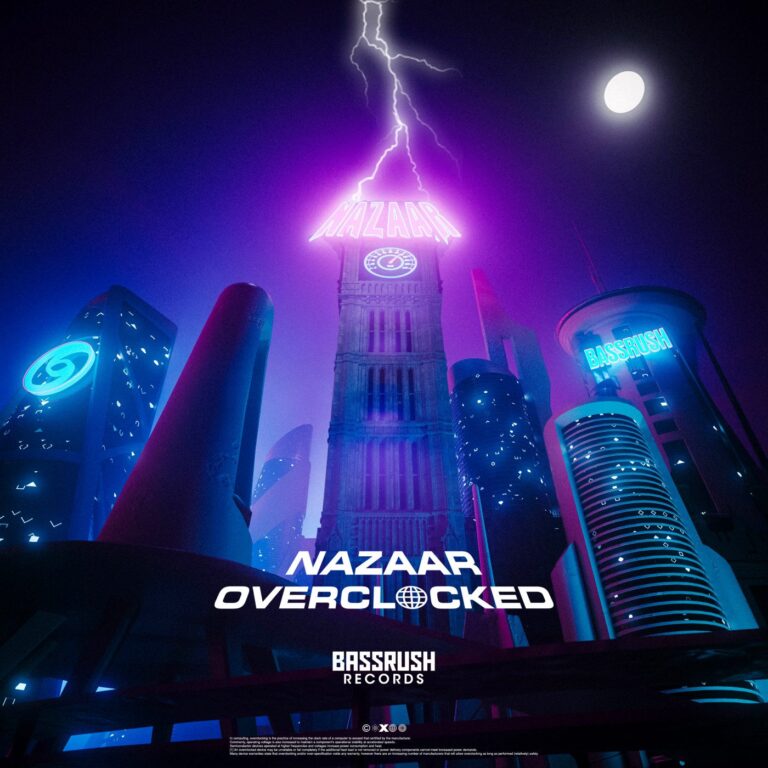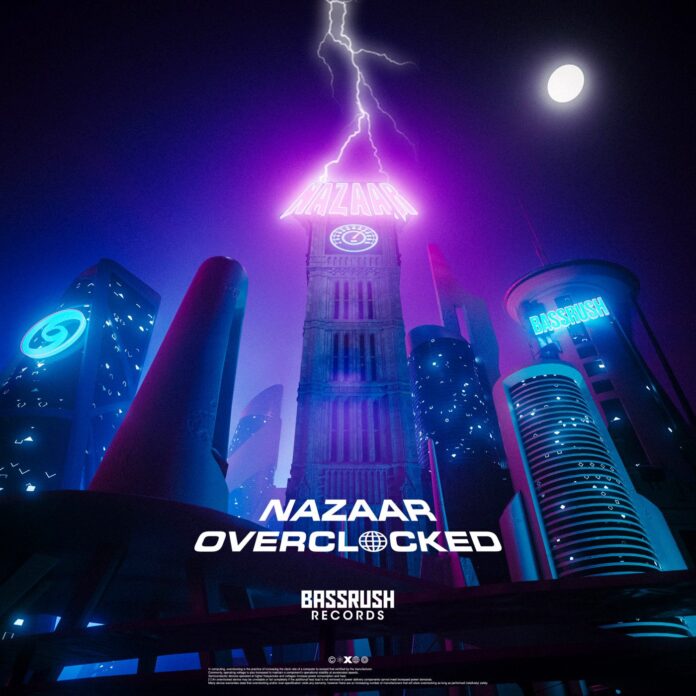 Raised between Pakistan and America, Nazaar came to prominence when he remixed 'Sick Boy' by the Grammy-winning duo The Chainsmokers in 2017. He then released a track entitled, 'A Dance With Death' which got him support from superstars like Zomboy, RL Grime, and Excision. He has since gone on to drop dope tunes such as 'JINN' and 'GURU' both of which received hundreds of thousands of streams on both Soundcloud and Spotify. Nazaar is now back with another Dubstep song called, 'Overclocked.' Released by Bassrush Records, it is a destructive track that will amaze you with its incredible intensity.
Nazaar, a guy who takes no prisoners when it comes to producing aggressive, bass-driven music, has really impressed us with his release, 'Overclocked.' I have to be honest here, we didn't see this one coming! This song has connected with us on another level and you will surely feel the same way. Issued on Bassrush Records, it is a robust track that is driven with hard-edged percussion and dazzling synths. This Dubstep song hits hard on all accounts and will certainly build up the energy levels of the crowd, making them rave harder and maybe even break some rails. 
'Overclocked' is the kind of in-your-face track that bass music fans have been waiting for. It is a powerful song that features a blend of lethal basslines and brutal synths which will leave the listeners stunned. The song features waving rhythms which are followed by driving frequencies of the sound with eerie vocal chants that offer a sinister and enigmatic aura. If you are a DJ, this Dubstep song should definitely be on your list. 
Nazaar has infused some artistic charisma to his track 'Overclocked' in a way that will make the fans go crazy. The track is dominated by throbbing bass patterns and contains two earth-shattering drops that will throw you over the edge. This Bassrush Records release is an unapologetic banger that has all the potential to become one of the best Dubstep songs of 2020. 
Stream 'Nazaar – Overclocked' on YouTube below!
Streaming Options:
---
More About Nazaar:
NAZAAR is an electronic music producer on the forefront of bass music production. In 2017 he released an official remix of The Chainsmokers "Sick Boy" which was signed to Columbia Records. In 2018, he released a single titled "A Dance With Death" which enjoyed unprecedented DJ support from the likes of Excision, RL Grime, Zomboy and many more. This led to him releasing a full 5 track EP titled "The Legacy" on Never Say Die in early 2019. Recently, he released 'BLITZKRIEG', a brutal festival weapon in collaboration with Carnage. The traction the song received from artists like DJ Snake and Diplo helped it reach significant streams worldwide in a short period of time. The 20 year old Texas based producer has had an undeniably successful start to his career and has already begun to distinguish himself from the rest of the pack. He is well on his way to climbing the ranks and becoming one of dance music's most recognizable figures. NAZAAR (Farhan Zahir) was raised between Pakistan and America. His signature sound is a combination of his roots and his western upbringing, the hidden riches of the Middle East, with the prominent sounds of electronic dance music. He was recently recognized by Zomboy as a "Young & Dangerous" producer to look out for in the coming years.