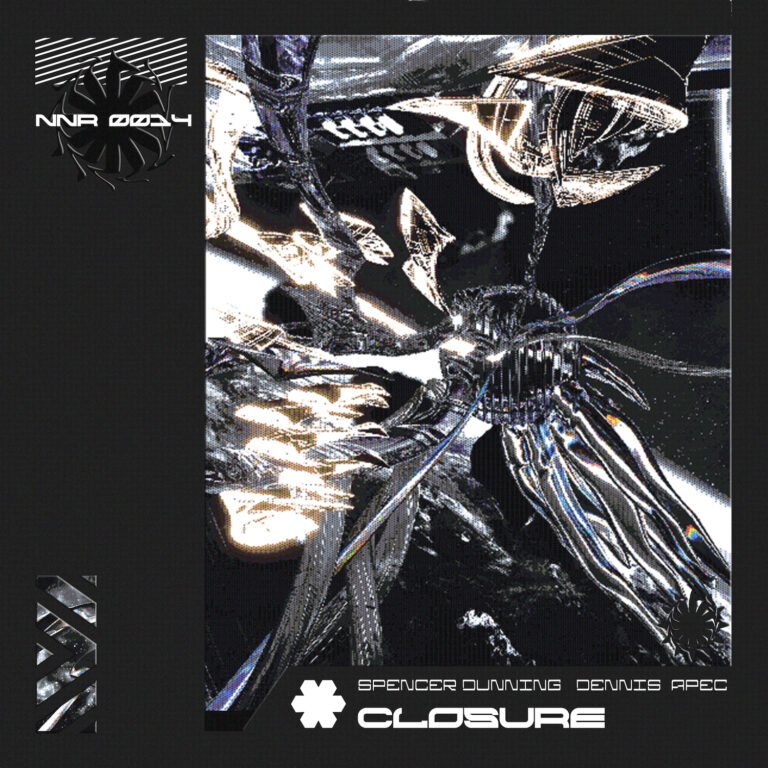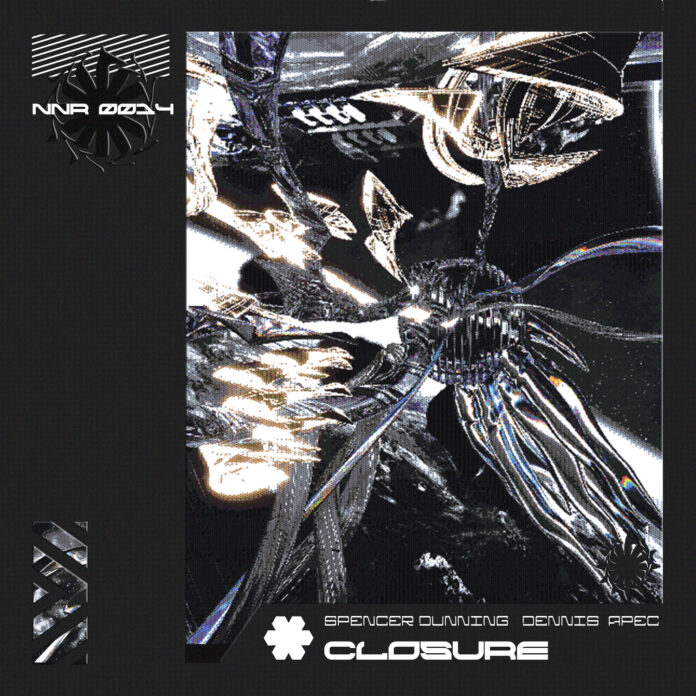 Spencer Dunning & Dennis Apec release Closure, a busy and dynamic piece of Peak Time Techno Music that breathes brutal urban energy in its every second. The intercontinental collaboration between Toronto-native Spencer Dunning and Utrecht-resident Dennis Apec is released on No Neon, one of the more established citadels of Dark and Melodic Techno music. This new Spencer Dunning & Dennis Apec song is a celebration of a concrete jungle at rush hour.
The buzzing electric bass clashes with the brass sounds and immediately paints a massive landscape of skyscrapers, highways, neon lights, and rivers of digital data, flowing between those. Spencer Dunning & Dennis Apec put us right on the top of one of those skyscrapers. An interesting maneuver, that allows us to fully grasp and zoom further into the endless skyline. It's achieved by clever modulations and filtering that fold the track's space and unleash it back on the listener. The effect amplifies when it reaches the brass melody that reminds of Don Davis' score for The Matrix. Moving through its high and low frequencies, it also adds a lot of tension to the track. It feels like someone's unplugging and then plugging you back to the virtual using the data probe from the trilogy.
While the name "No Neon" may trick those unfamiliar with their music that it's somehow anti-urban, this is far from the case. The representation of life in megalopolises is a central topic in No Neon's sound. There is no lack of examples. Take the metallic James Blavk's Your Voice, the nocturnal Full Moon by Sam Wolfe and Type3 – In The Dark, or melancholic bangers like Love Loss and Inception by HNTR.
While this new Spencer Dunning & Dennis Apec song has a lot of distinctive qualities that separate it from the mentioned tracks, it still bears that spirit of urban nightlife the No Neon's catalog is famous for. It's the Peak Time Techno Music observing the city from its own isolated standpoint. Even if that standpoint is static on its own, the dynamics of observed life are omnipresent on Closure.
Stream Spencer Dunning & Dennis Apec – Closure on SoundCloud below!
Looking for more music like Closure?