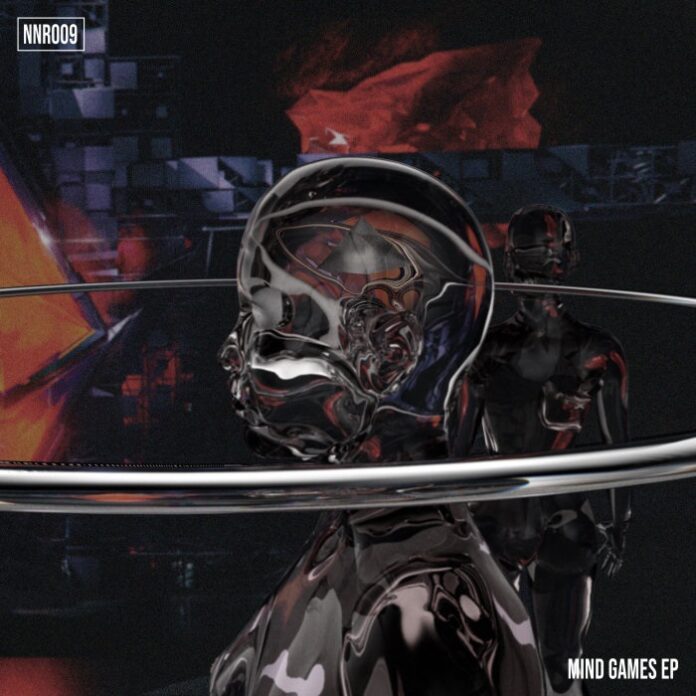 HNTR – Inception is the latest track from the twisted alter-ego of Canadian Techno & House producer Hunter Siegel. He's been running this side-project for years, effectively having not one, but two concurrent music careers! This track is part of the Mind Games EP which he released on his label No Neon Records. This isn't the first HNTR track on the label. We recently covered the hard-hitting Techno tune 'Love Loss' which is also available on No Neon Records. This EP showcases the versatility of Hunter Siegel as a producer and sees him explore new territory. If you're already a fan or if you're just hearing about him, you're gonna love it.

HNTR – Inception gets into it straight away, bringing deep, moody vibes with a heavy Tech House kick drum. There are voices dancing around the stereo field giving this track loads of atmosphere. A subtle and understated drop introduces a bassline that rolls and undulates under the kick and percussion. This is the third track on the Mind Games EP and it's the first time so far we've shifted down a gear in terms of intensity. The first two tracks are all out bangers but this one considerably more restrained. But what it lacks in main room energy it makes up for in pure attitude.
No Neon Records aren't the only fans of HNTR. Fellow Canadian Deadmau5 and house legend Steve Angello have both given their support to the artist. These names carry a lot of weight worldwide, as well as on the Canadian Techno & House scene. This EP is absolutely solid and it has something that will appeal to the hardcore Techno-heads as well as newcomers to the genre. Even if Techno isn't your jam, it would be difficult to say this isn't a great, well-put-together EP. Grab yourself of HNTR – Inception; out now on No Neon Records!
Stream 'HNTR – Inception' on YouTube Below!
Streaming Options:
---
More About HNTR:
HNTR is the darker alias of Canadian music producer Hunter Siegel who's best known for his success as a crossover dance artist. His debut single Waiting Up, released as a white-label in 2013 received international support and also quickly caught the ear of a number of tastemaker labels, like Steve Angello's Size Records where he later did a release with house music legend Todd Terry. In 2015, Hunter released his first record with Atlantic's dance label Big Beat Records, titled Let Me Love You Right, which featured Canadian vocalist Kai and showcased a music video premiered by Billboard.
The emergence of HNTR gave an outlet for the more underground sonics that have been influencing Siegel's vocal-driven radio songs since the beginning. The debut EP "I Might Forgive, I Don't Forget" released independently on his Canadian label No Neon was met with early support within the techno and underground dance community and caught the ear of Canadian legend Deadmau5 who gave the nod to HNTR for a pair of shows in 2020. With his label No Neon, HNTR will continue to push the limits and lead the cutting edge of modern House and Techno. HNTR – Inception is out now!