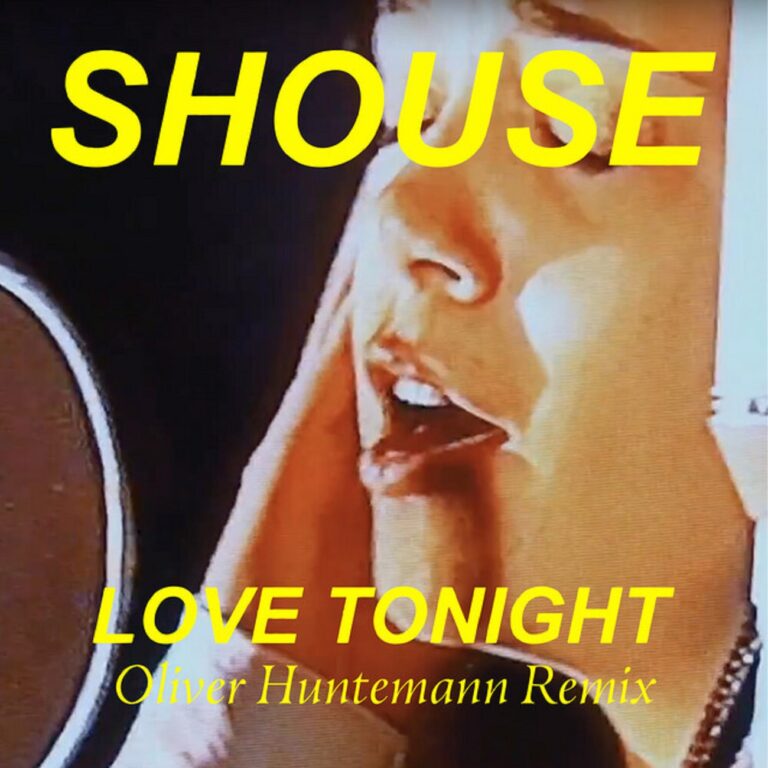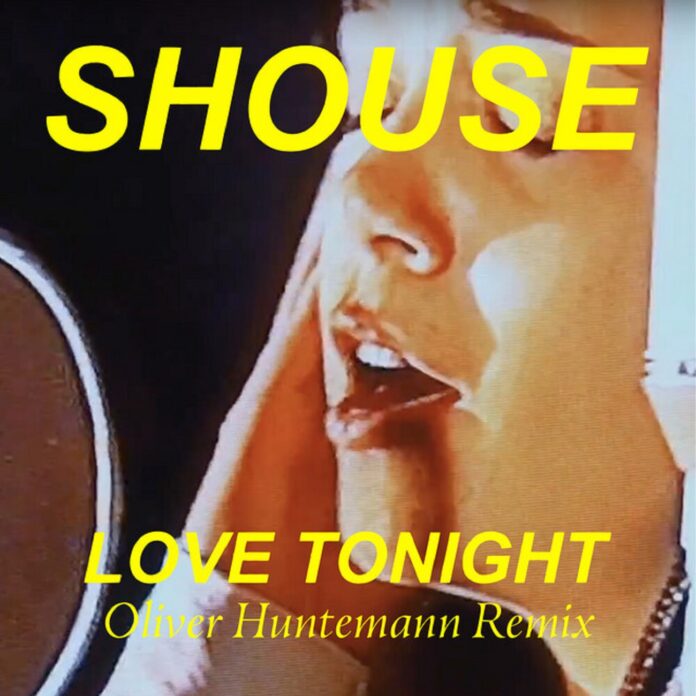 The German DJ, Oliver Huntemann, known for tracks like 'Propaganda' and 'PLAY' is back with a remix of the 2017 track, 'Love Tonight.' It was originally released by the Australian duo, Shouse as a star-studded collaboration with names like Client Liaison, HABITS, and many others.  Shouse – Love Tonight (Oliver Huntemann Remix) is a rich Melodic House & Techno song that will surprise you. We are totally vibing to this new Oliver Huntemann music for its raw energy and impeccably nuanced performance. This Love Tonight remix is absolutely raising the bar for peak time Techno 2021!
This new Oliver Huntemann music delivers a mind-jolting reckoning wrapped in crashing pools of beats and catchy vocals. The opening section of Shouse – Love Tonight (Oliver Huntemann Remix) is primed with a restless and fluctuating synth arrangement that shimmers perfectly. The pulsating bassline and rough-on-the-edges percussion make this track a mighty contender on peak time Techno 2021 charts. This Love Tonight remix is a fiery opus that stumbles into a slow-paced section midway, which spins the whole atmosphere for a 360-degree twist. Let us warn you that this momentum shift is totally unexpected.
The propulsive vibe of Shouse – Love Tonight (Oliver Huntemann Remix) is taken over by the chant-like section and overarching vocal belts. However, it's the buildup of pumping bass and shifty pads that brews alongside the chanting mystique on this Love Tonight remix that will take the listeners by surprise. Additionally, elements of distorted and tunneling rhythms lead to a killer outro on this new Oliver Huntemann music. This peak time Techno 2021 remix has moments of sheer brilliance and understated charm. The production skills on this version of 'Love Tonight' are straight-forward yet so affluently composed that you will be truly mesmerized. 
Oliver Huntemann has treated this take on 'Love Tonight' with an eerie flamboyance and punching pulses, which makes it a potent club weapon. New Oliver Huntemann music is always exciting and the defiant and infectious aura of this new remix will hit you like a storm.
Stream 'Shouse – Love Tonight (Oliver Huntemann Remix)' on YouTube below!
Streaming Options:
Shouse – Love Tonight (Oliver Huntemann Remix) Apple Music
Shouse – Love Tonight (Oliver Huntemann Remix) Spotify
Shouse – Love Tonight (Oliver Huntemann Remix) SoundCloud
Shouse – Love Tonight (Oliver Huntemann Remix) FREE DOWNLOAD
Shouse – Love Tonight (Oliver Huntemann Remix) Download
More Streaming Options HERE.
---
More About Shouse:
The weirdo underground live-acid-house duo of Ed Service and Jack Madin aka SHOUSE often invite local singers and musicians to collaborate when bunkered down in their Melbourne studio. "Love Tonight" is an amalgamation of this working environment, whilst being a cheeky parody and adorable homage to classic '80's celebrity extravaganzas like "We Are The World". Assembling a choir of over 20 artists that they have loved and admired in their local scene including Oscar Key Sung, Jennifer Loveless, members of Client Liaison, The Harpoons, HABITS, Pillow Pro and so many others! SHOUSE have created an overture that champions hope and a shared sense of eternal wonder for the future which became a message of unity during the great global pandemic. Already hitting Spotify viral charts of France, Ireland, Australia, New Zealand, Lithuania, Turkey, Ukraine, Estonia, #1 Electronic iTunes of Brazil, France and Mexico, top 30 Global Electronic Shazam chart, and now set to become a worldwide underground anthem for 2021. In the words of SHOUSE's own Jack Madin "This song is, to me, all about the love of your friends. Singing with your friends. Making music with your friends. Hanging out and doing bizarre projects with all your deeply confused but generous and open-hearted friends. The song is for all the people in Melbourne that make us want to make music. It's a show of strength. Showing how we can all come together to help each other out, to sing each others songs and pull each other up when we're down. Even though I wrote these lyrics, it means so much to me to hear all these incredible people singing those messages back to me." The warmth delivered on this song is arguably tangible! And with the release of Shouse – Love Tonight (Oliver Huntemann Remix), the bar is raising for Peak Time Techno 2021.
More About Oliver Huntemann:
Myths abound in the north when it comes to techno ground zero, and they refuse to go away. Oliver Huntemann is one of a handful of children of the north who, for what seems like an eternity, add an element of credence to the mythology. He does not, of course, live in a snowy forest or at the edge of the polar oceans. The sun does, on occasion, shine down on Hamburg. Nevertheless, there is a tendency towards hypothermic reduction in the rigorous efficiency of the Huntemann oeuvre. Images of cold storage warehouses, desolate heavy plant sites and bluish flesh are not entirely misplaced. Shards of German Engineering glimmer in his music, laced with persuasive logic, gruesome Darwinism. What remains: what works. In "Brighter than the sun", the English music theorist Kodwo Eshun depicts the birthplace of Kraftwerk, Dusseldorf, as the "Mississippi Delta of Techno". Huntemann's tracks may well have dragged themselves out of the same primeval soup, but it was the far north which fired them with the necessary steel for clubland. The resulting creations are linear, free of fancy, charmingly direct. One particular London arbiter of taste sought to label the nature of his skeletal sound as "bare and striped back to the metallic core" – whereby Huntemann's reduction does not end in thin minimalism, it draws attention to the core itself. Less is more to the max. The only luxury is a little dirt. Whilst hordes of German producers and DJs set their satnavs for Berlin, Oliver Huntemann chose to head back home. ! His epicenter is, and will remain, the north. Hamburg, to be exact. This is where he produces his music and it is from here that he sets out into the world, thrilling the populous with his DJ sets. Oliver Huntemann's concrete roots can be traced back to early techno. Had he been any younger, he would undoubtedly have sucked electronica like mother's milk from a C64 chip. Like so many of his colleagues, his route to techno took a tour through electro and rave. He could tell the usual veteran tales when it comes to influences, his first record purchases, or on the subject of the good old days. Been there, done that! It was more difficult maintaining a low profile. June 2017 saw the first Senso Sounds Day and Night Open Air draw in the crowds, a perfect springboard to extend the scope of label and booking operations. Both his label Senso Sounds and his Kontrast Artists agency have been up and running since 2014. Huntemann the producer and collaborator has racked up remixes for the likes of Chemical Brothers, Depeche Mode, Underworld (the list goes on) and his work with Dubfire now spans a good eight years (Elements, Dios, Diablo, Humano). Needless to say that new Oliver Huntemann music is always thrilling. Since 2016, his residency at Watergate has been illuminating Berlin's nightlife quite brilliantly, whilst he continues to play clubs and festivals all over the planet: from Warung in Brazil and the Rex Club in Paris to BPM Festival in Mexico, Strawberry Fields and Let Em Eat Cake in Australia or Woogie Weekend in California. 2017 sees the arrival of Oliver Huntemann's 5th album "Propaganda", trailered by two EPs entitled Rotlicht and Poltergeist. All three releases ripple with taut techno tunes as only he can deliver. Six long years have passed since the 4th Huntemann album "Paranoia", but do not be fooled into thinking he was taking a break – on the contrary, he has been busier than ever. ! That's how it is in the north, actions count, not appearances! And with remixes like Shouse – Love Tonight (Oliver Huntemann Remix), Oliver is raising the bar for Peak Time Techno 2021.
---
Looking for more tracks like "Love Tonight (Oliver Huntemann Remix)"?