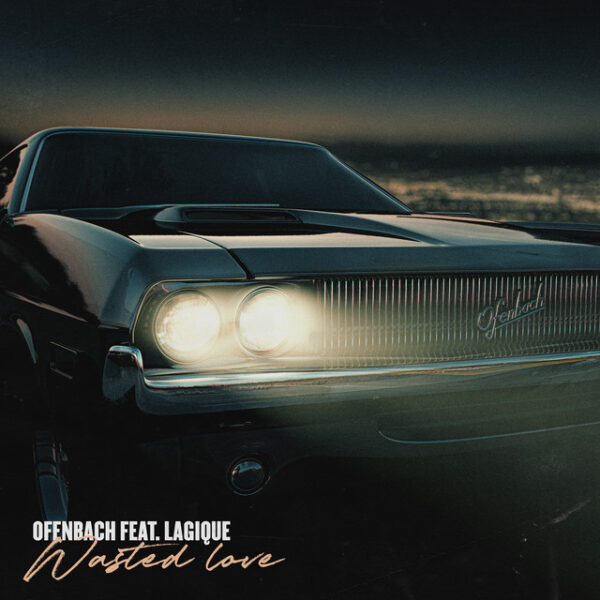 Ofenbach – Wasted Love (feat. Lagique) is the fantastic new single from the critically-acclaimed production duo. Their success has been felt all around the world. With over a billion streams to date (not to mention all their airtime) it's hard to find anyone who doesn't know their sound. Their hugely popular track, 'Heads Shoulders Knees and Toes' was always going to be a tough act to follow. Particularly after the Robin Schulz remix (which you should absolutely check out here if you haven't already). But they were up to the challenge. We're excited to share this new Ofenbach music with you – 'Wasted Love', out now on Elektra France.
No one could accuse the platinum producers of being lazy. Their last, huge track just came out last year, but they didn't waste any time getting straight back to work. On writing Wasted Love, they said:
"We wrote and produced 'Wasted Love' during summer while 'Head Shoulders Knees and Toes' was climbing the charts around the globe. It gave us the energy to produce a song that would be like an anthem for us. The chorus is exactly how we wanted it to be thanks to Lagique: strong and catchy."
And the track is catchy. Ofenbach – Wasted Love wastes no time introducing the vocals. The production is so clean and so transparent that you become completely immersed in the mood and the energy of the music. The music video, with its neon lights and 80's mise en scène, feels completely anachronistic under its Future House soundtrack; but it works fantastically. 
Check out the new Ofenbach music while it's still new! Because pretty soon, the fresh Elektra France signing will be absolutely everywhere! And you will hear no complaints from us. Knowing them, they're probably already working on the next one… Still no complaints! We are already hooked on Ofenbach – Wasted Love!
Stream 'Ofenbach – Wasted Love (feat. Lagique)' on YouTube Below!
Streaming Options:
Ofenbach – Wasted Love (feat. Lagique) Apple Music
Ofenbach – Wasted Love (feat. Lagique) Spotify
Ofenbach – Wasted Love (feat. Lagique) SoundCloud
Ofenbach – Wasted Love (feat. Lagique) FREE DOWNLOAD
Ofenbach – Wasted Love (feat. Lagique) Download
---
More About Ofenbach:
More than 1 Billion streams and 350 Million views on Youtube. These are the incredible numbers that sum up the Parisian dance duo. (Dorian & César). With 16 platinum and 15 gold certifications, they're young and at the beginning of what is going to be a long and successful career.
Being on stage is their playground and touring the world their day-to-day lifestyle. They've already performed more than 250 shows with 3 European tours, 2 US tours and 1 Asian tour. Their current single 'Head Shoulders Knees & Toes' is again a massive worldwide hit with already more than a hundred million streams. Their latest track Ofenbach – Wasted Love is set to wow audiences across the globe.