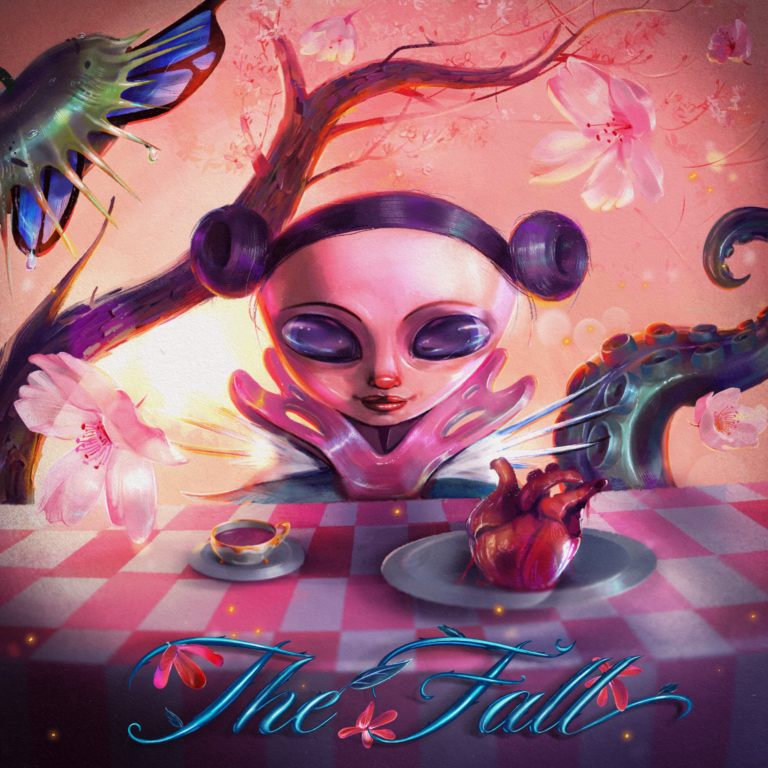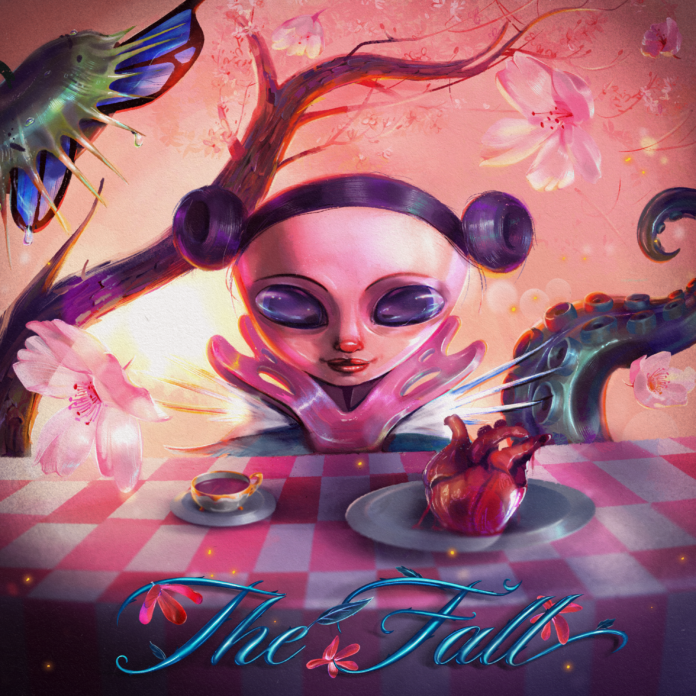 Komorebi is the music project from New Delhi-based producer, singer, and multi-instrumentalist Tarana Marwah. Debuting in 2017 with the album Soliloquy, Komorebi immediately showed a knack for combining the passions of anime, video gaming, sci-fi, electronica music, and chamber orchestras. Following Soliloquy's release, Komorebi has since risen to the ranks of being one of India's most sought-after artists with featured guest appearances with bands that include U2 as well as receiving the accolades of Best Indian Act at the 2019 MTV European Music Awards. Now for 2023, Komorebi has released her sophomore album which follows the maturation of the character Kiane who was introduced in Soliloquy. The new album is titled The Fall and it is an extraordinary album that blends the orchestral and electronica music aspects with top-notch storytelling in the realms of anime, candyland, and sci-fi worlds.
Komorebi – The Fall opens with the track I Grew Up and it immediately merges down-tempo electronic grooves in the style of groups like Massive Attack with orchestral and slide guitar layers that is reminiscent of the sound of the Post Rock group Sigur Ros. Both of those aspects are present throughout the entire album as the down-tempo electronic grooves are heard on other tracks that include the title track The Fall, as well as the track Tangled and Familiar. The orchestral and acoustic layers are also present on all tracks of the album. The second track on The Fall is titled Watch Out and it is more acoustic in nature with an inviting mix of a picked guitar, orchestral layers, and distant slide guitar ambiance accompanying Korembis muse-like vocals and harmonies.
Tangled And Familiar is another one of our favorite tracks on the album and it also features a down-tempo electronic groove that is now combined with a warm electronic piano accompaniment as well as the vocals and harmonies from Korembi. This track gives off a vibe familiar to the Zero 7 and Sophie Barker song In The Waiting Line. If the music alone from this concept album isn't enough for you, there is also a thirty-page comic book that dives into more details about Kiane's journey into space and adulthood.
Stream the album and watch her two latest music videos below and make sure to follow Komorebi on Facebook, Twitter, and Instagram!
Stream the Komorebi – The Fall album on Bandcamp below!
Watch the official music video for Komorebi – I Grew Up on YouTube below!
Watch the official music video for Komorebi – Watch Out on YouTube below!