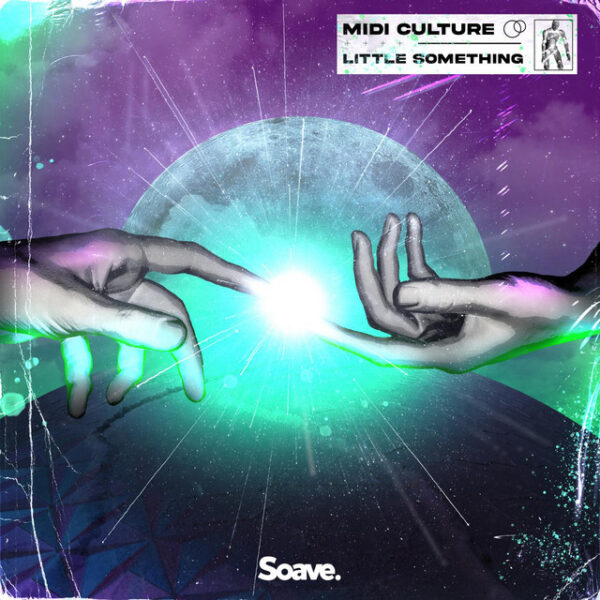 Midi Culture – Little Something marks the musical return of the much-loved Romanian producer. 2020 has been a productive time for the music-maker (real name Sebastian Gheorghe). The pandemic meant he could concentrate more on production than on DJing and touring. Whilst we're all mourning the loss of our favorite venues and nights out, there is a silver lining; new Midi Culture music! This new track is a Melody Gardot & Sting remix, or rather a complete remake. The original was a catchy, intimate Balearic-sounding duet. This version, on the other hand, has been signed to Soave Records, which means two things: it's going to be excellent, and it's going to have energy. 
The Romanian record producer is a rare breed of artist who manages to maintain consistency throughout his creative output. His definitive Deep House style is catchy, soulful, and instantly recognizable. Midi Culture – Little Something launches into action and the words of Sting (if not his voice) lead us through the no-nonsense intro. Barely 20 seconds pass and we bounce into the track. And it's an absolute groove. It's head-nodding, it's captivating and it's Deep House at its best. He's recreated the mood of the original and given it a completely new life. The percussion is crisp, the bass is deep and the mix is on point. The producer has earned every signing that he's ever had, from Soave Records to Ultra. 
This is the first new Midi Culture music we've had in 2021. We're excited to hear what he has planned for the rest of the year. If this Melody Gardot & Sting remix is anything to judge by, it should be fantastic. We'll be sad when he goes back to touring! But if he does, Soave Records will be there for us, with everything from Deep House to Pop.
Stream 'Midi Culture – Little Something' on SoundCloud Below!
Streaming Options:
Midi Culture – Little Something Apple Music
Midi Culture – Little Something Spotify
Midi Culture – Little Something SoundCloud
Midi Culture – Little Something FREE DOWNLOAD
Midi Culture – Little Something Download
More Streaming Options HERE.
---
More About Midi Culture:
Sebastian Gheorghe is a record producer and remixer. He emerged on the international dance scene in 2016, and has enjoyed great success over the past couple of years thanks to his bass-driven deep house tracks and remixes. He is best known for his 2016 remix 'Sub Pielea Mea' (#Eroina), signed by Warner, gathered over 12mil streams on Spotify and 50mil views on YouTube. In 2017, he has managed to sign his first official remix with Ultra Records for Mahmut Orhan feat. Eneli – Save Me, which gathered over 1.7m streams on Spotify.