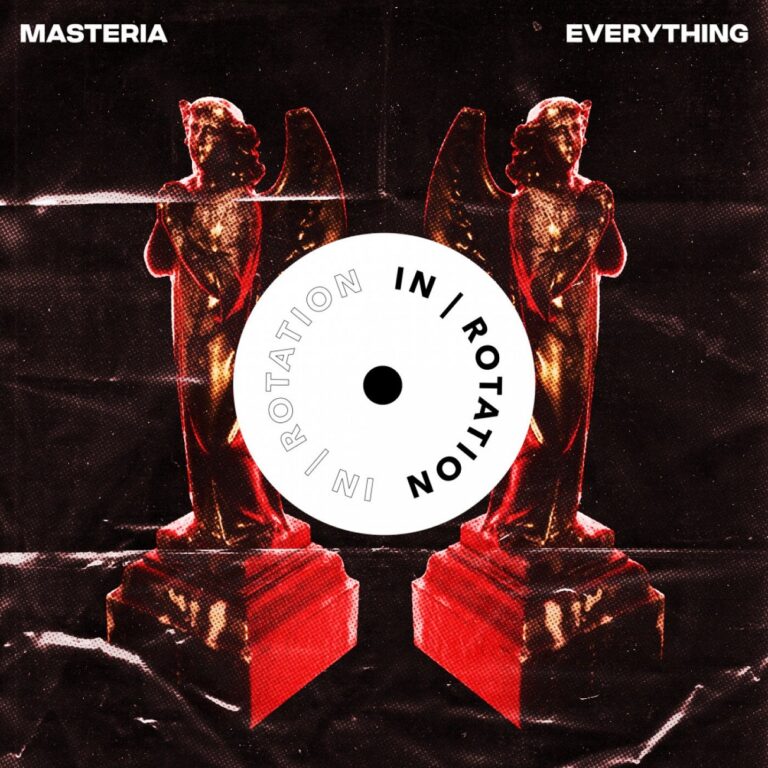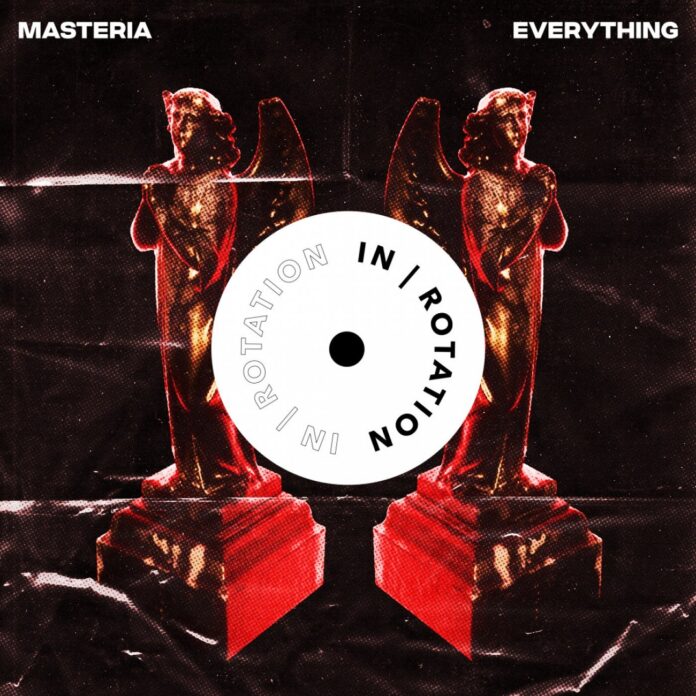 Ever since he broke out on the music scene, MASTERIA has been hailed by major EDM platforms for his divergent, dark, gritty, and unique sound. With EPs like 'Groove' and 'Darkness,' landing on Tchami's label Confession Records and releases like 'Power,' and 'Your Soul'; the artist has become a major player on the circuit. For the fans of the Bass House genre, new MASTERIA music always comes with a promise of something fresh and exciting. Therefore, his latest release, MASTERIA – Everything is just that, and more! The twisted combination of pulsating elements speaks directly to our souls. Following the success of 'New Sound,' this song is the dynamic producer's second stint on Insomniac's House label IN / ROTATION. This well-known sub-label is also home to bangers like 'Give Luv,' 'Smokin',' 'High,' 'Anxiety,' and 'Angel of Light.' The imprint also dropped its amazing compilation earlier this year entitled, 'Rotate Vol 5.'
MASTERIA – Everything is an enticing Bass House opus that unleashes an optimistic and fury-ridden energy. Rolled out via Insomniac's House label IN / ROTATION, this thriving array of fueling bass was conceptualized during the high point of the pandemic. The sleek production design, upbeat fluidity, and spoken vocals add a layer of hopeful dynamism to this beat-savvy delivery. This new MASTERIA music is drunk on jaunty vibes that will pump up your spirits. The trunk-rattling bassline along with siren and clap samples effortlessly roll over the crushing drum work and percussion. This club-shaking tune is hyped with intensely rhythmic pulses and wonky instrumentation that will not fail to fire up a crowd.
Landing on Insomniac's House label IN / ROTATION, this new MASTERIA music is a cannonball of explosive sonic elements and flourishing basslines. The song is all about finding the light at the end of a dark tunnel wrapped in heightened rave-like electricity. We are definitely lost in the spell of this sinful and confident Bass House gem. And we're sure that MASTERIA – Everything is just the kind of track that will be streamed endlessly. It's that captivating!
Stream 'MASTERIA – Everything' on YouTube below!
Streaming Options:
---
More About MASTERIA:
"One of Bass House's best kept secrets until now" – YourEDM
Armed with a signature sound that leans towards the darker side of house music, MASTERIA has carved a brazen path for himself in the world of electronic music. The Detroit-based producer uses his music as a portal to "escape reality" with his listeners, leading them into a sinister world full of gritty bass lines and ominous synths.
His signature sound has earned him support from some of the biggest DJs in the world, including Tiesto, Diplo, Afrojack, Jauz, Marshmello, and AC Slater. He's also shared the stage with major acts such as Martin Garrix, Tchami, Malaa, and GRiZ. With recent releases on dance labels including Musical Freedom, mau5trap, Insomniac Records, Confession, and Dim Mak, it is clear that a global pandemic will not slow down MASTERIA's trajectory for 2021.
---
Looking for more tracks like "Everything"?