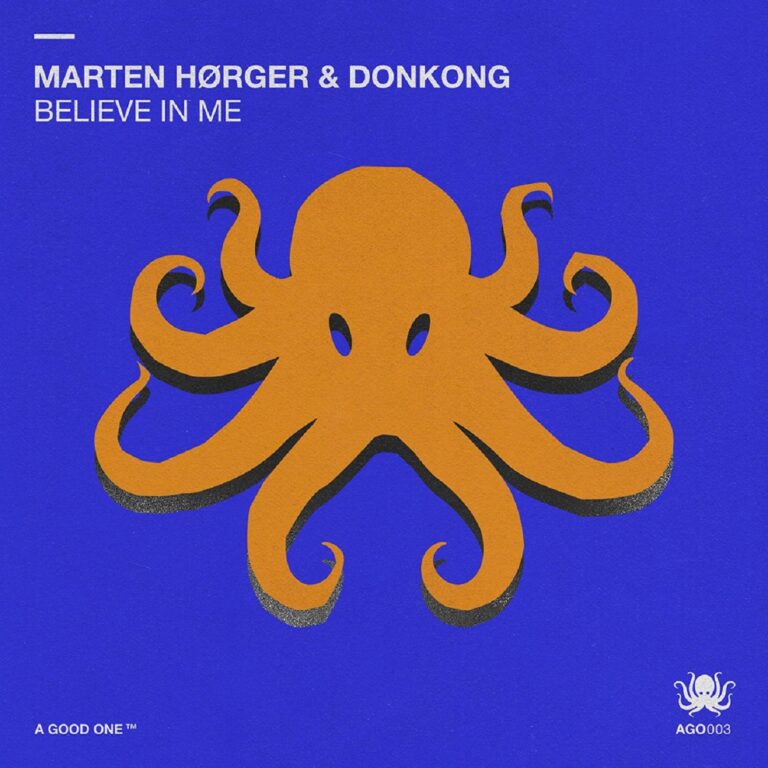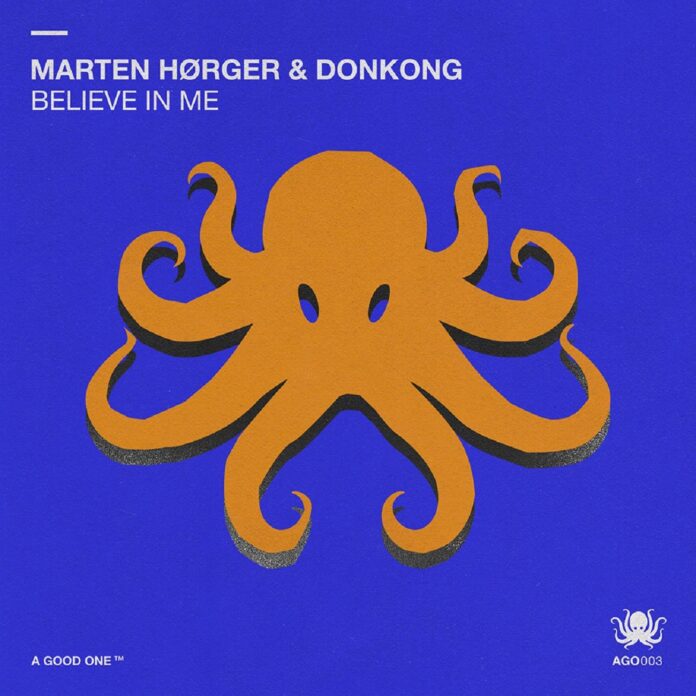 We totally love collaborative releases that bring together artists with slightly different sensibilities. After all, that is when we get to witness moments of sheer musical brilliance. Such a collaboration is "Marten Hørger & Donkong – Believe In Me," which just came out on Steve Aoki's A GOOD ONE (a DIM MAK sublabel). Hørger is a world-known phenomenon that is behind hits like "You Don't," "Take A Step Back," and "WE'RE BACK." Joining him on this creative team-up is the German duo, Donkong who is ruling the European EDM scene with their dystopian, and cyberpunk sound. Ever since we caught wind that the duo behind, "AH LORD" and "Gone" was joining the new Marten Hørger music; we knew all hell was going to break loose. And it did! "Believe In Me" is a mind-altering Bass House number that cranks up the intensity to 11, out of 10!
"Marten Hørger & Donkong – Believe In Me" operates on a weirdly different yet intriguing level. The track opens with a flat and almost robotic vocal, layered over slight distortions, enigmatic pads and a dramatic buildup. The vocal sections are highly monotonous, yet they cultivate an uplifting punkish vibe within the song. Released via the new DIM MAK sublabel A GOOD ONE, this new Marten Hørger music is innovative, it experiments with established rules of Bass House music. The intricate application of devastating low-end with trippy synths on this powerful heater is definitely captivating. The startling drops and electrifying buildups will keep you vibrating on the dance floor until you're out of breath.
This Bass House number landing on Steve Aoki's A GOOD ONE doesn't only stand out in the Bass House genre but it is also a massive peak time main stage DJ weapon. This fluctuating melting pot of rhythmic patterns and percussive goodness has the makings of a true chart-topper. "Marten Hørger & Donkong – Believe In Me" is exactly the kind of intricately conceptualized release that the true EDM fans crave for. You can stream this banger on YouTube below and you can also find other streaming options HERE.
Stream "Marten Hørger & Donkong – Believe In Me" on YouTube below!
Looking for more music like "Marten Hørger & Donkong – Believe In Me"?