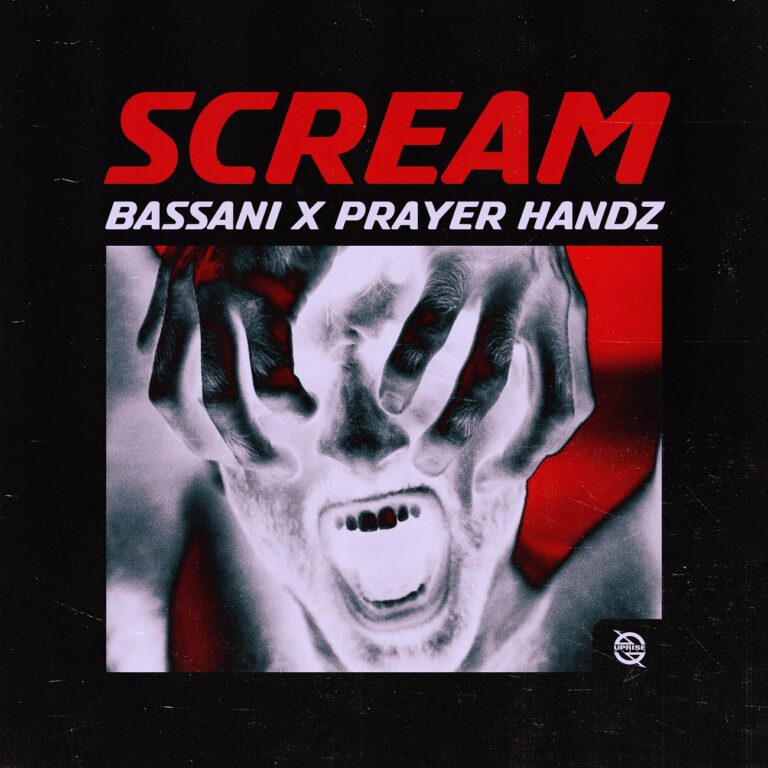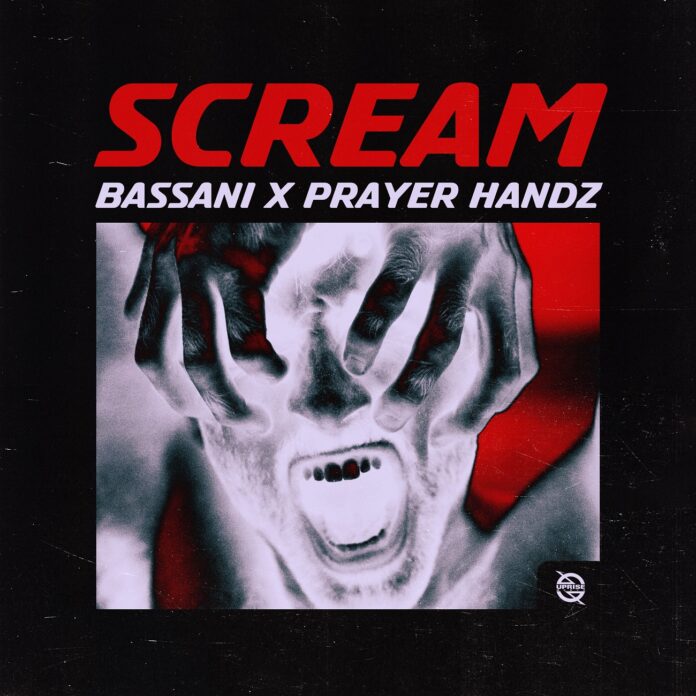 After a successful collaboration on the 'Sour EP,' the quickly rising artists in the Bass and House music realms, Bassani and Prayer Handz have teamed up once again. This time they're back with another brand-new EP titled 'Scream.' And the spotlight is on the lead track, which also goes by the same name. Released via Uprise Music, "Bassani x Prayer Handz – Scream" is a stunning foray into dark Bass House territory. Propelled with an intensely groovy beat, this single is not only one for the festivals main stage, but also for the dark-low-ceiling kinda rooms. This new Prayer Handz music is crispy, gritty, and smoking hot. With their latest collaboration, we can tell that both artists have discovered their own, unique blend of signature sounds and cadences. Therefore, we're totally fans of this fresh new Bass House tune.
"Bassani x Prayer Handz – Scream" launches with an off-kilter beatific vibe that stays consistent throughout the composition. Landing on Uprise Music, this new Prayer Handz music is tipsy with raw bass and glitchy rhythmic screeches that will send the listeners on a mind-altering ride. The heavily filtered vocals layer this dark Bass House banger with an infinite dose of electrifying energy. Interestingly, the vocals on this captivating club heater do not take away the limelight from the propulsive synths and heavy drum work. The energy level of this single is elevated with the brimming and scorching ambiance of the stinging hits and clangs. "Bassani x Prayer Handz – Scream" is the kind of song that will keep the crowds buzzing from start to finish.
Splattered with rolling and tumbling drops, followed by percussive build-ups, this heater moves at an intoxicating pace. Not a single dull moment on this one. The swinging hooks and sweeping pads lead the song into shadowy realms, which makes up for a perfect club banger. Check it out on YouTube below and find more streaming options HERE.
Stream "Bassani & Prayer Handz – Scream" on YouTube below!
Looking for more music like "Bassani x Prayer Handz – Scream"?