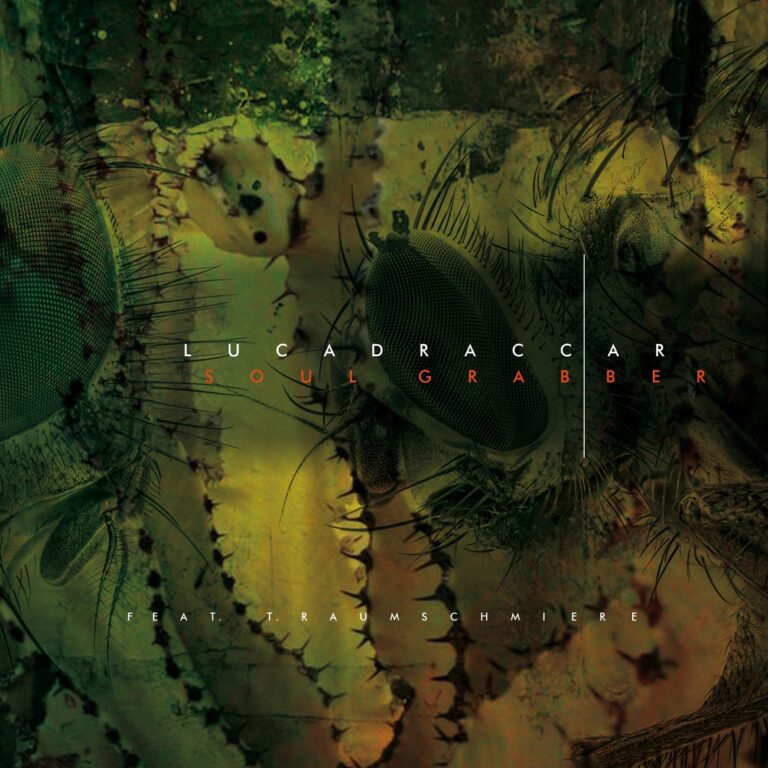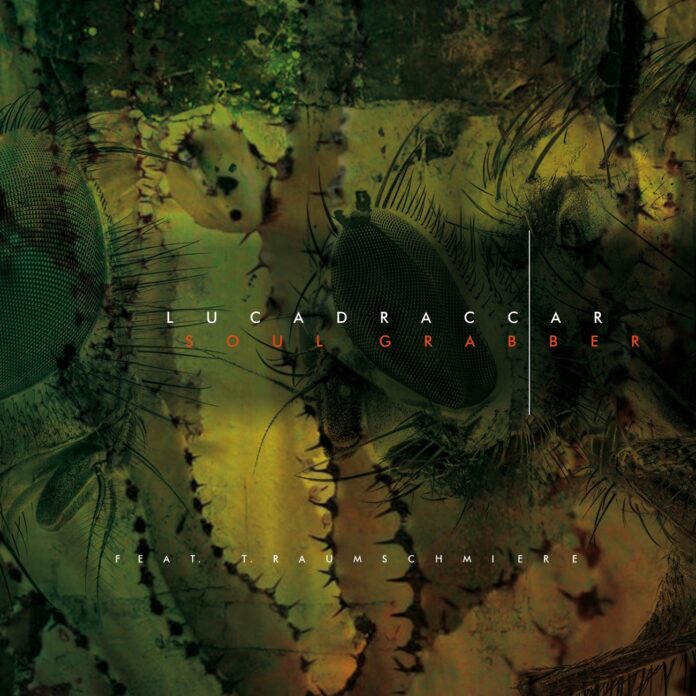 Luca Draccar is a phenomenal producer who is quite popular for his unique brand of Techno music. He knows how to craft immersive vibes and his releases like 'Quo Vadis,' 'Vampire Princess,' and 'Simply Complicated' prove that. We have been keeping an eye on him for quite some time and featured two of his amazing extended plays, 'No Sometimes Yes,' and 'NOORDINARY.' Both of these records turned us into instant fans. He has now dropped his five-track EP entitled, 'Soul Grabber.' And as the name suggests, every single song on the EP will grab your soul with its undulating charm. Issued on Lush Point, Luca Draccar – Soul Grabber is composed of dark and enigmatic elements and is perfect for those who love psychedelic Techno music.
Rolled out via Lush Point, Luca Draccar – Soul Grabber opens with 'Jadore.' It is a spellbinding cut that will take over your senses. This track has an eerie vibe to it and is structured with shuffling percussion, a thumping bass line, and sharp synths. 'Jadore' is full of surprises. As you keep listening to this track, you will discover how intelligently he fused bass guitar riffs and robotic vocals with the rest of the elements. It is a one of a kind psychedelic Techno gem that will change the atmosphere around you.
The next track on 'Soul Grabber' is entitled, 'Open.' This track is not as intense as 'Jadore' and is actually easy on the ears. The song is beautifully constructed with a kaleidoscopic sound design. 'Open' welcomes the listeners with lush pads before pulsating kick drums and rhythmic percussion are introduced. The artist then add melodic leads that further enhance the deep and soflty uplifting feeling of the track. And just before the conclusion of the song, Draccar soothe your mind with an ambient outro with lush and warm keys.
If you've been enjoying 'Open' and 'Jadore', make sure to also check out the three other tracks on the Luca Draccar – Soul Grabber EP. 'Satan Club,' 'The Rest Is Noise' and 'The Rest Is Noise – T.Raumschmiere Remix' bring different flavors but are equally as transporting as 'Jadore' and 'Open.' Released by Lush Point, this EP is a work of art. And we are sure that every fan of psychedelic Techno music will praise Draccar for this record.
Stream 'Luca Draccar – Soul Grabber' on SoundCloud below!
Streaming Options:
Luca Draccar – Soul Grabber Apple Music
Luca Draccar – Soul Grabber Spotify
Luca Draccar – Soul Grabber SoundCloud
Luca Draccar – Soul Grabber FREE DOWNLOAD
Luca Draccar – Soul Grabber Download
---
More About Luca Draccar:
Luca Draccar's project started in 2018.
A Berlin based, with Italian roots, devoted to shining techno and dark exotic rhythms. Dashed phrases and synthetic loop sequences are blended in a psychedelic cocktail of deep flavours. Slammed boiling sounds bent in the minimal trigger electronic, with intricately programmed basses.
Rubbery futuristic sticky tendencies. Hot, cold. Glitch, glam. Wet.
---
Looking for more music like "Luca Draccar – Soul Grabber"?