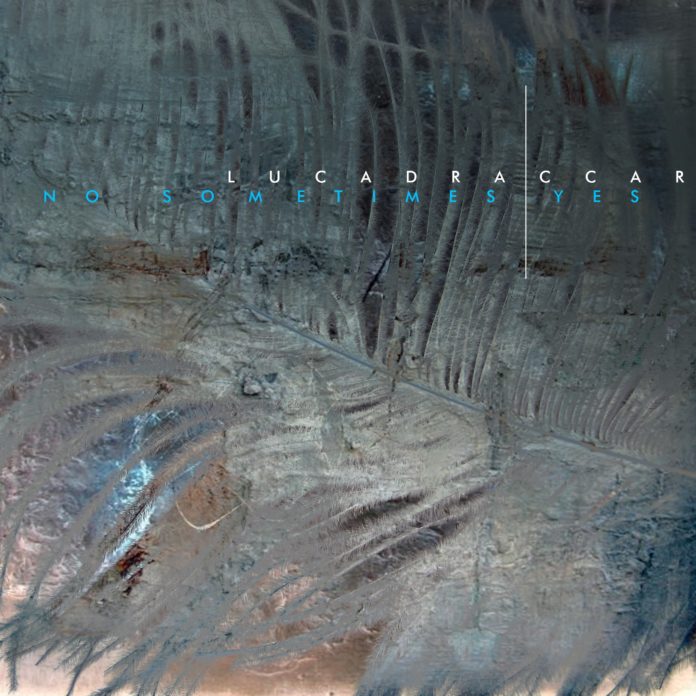 Luca Draccar is back with a fresh new Techno EP entitled "NO SOMETIMES YES" and this one is scoring high on the Techno scale! We featured Luca's previous EP "NOORDINARY" back in summer 2019 (that you definitely should check out if you haven't already) and we are thrilled to feature his new offering.
Just like his previous EP, every song on the EP was premiered on different networks. 8day Montreal premiered "No Sky", Electronic Groove premiered "Loversive", Afterhour Sounds did "Blackout" and last but not least, "Simply Complicated" debuted on Magnetic Magazine.
Luca stayed loyal to his roots and avant-gardiste style, he is blurring the lines between different styles and ideas. He delivers a fantastic EP packed with sinister and eclectic flavors. Far from the mainstream Techno sound, every song on "NO SOMETIMES YES" offers a fresh and unique punch. It goes from deep, immersive and atmospheric, to delivering intense driving basslines and cerebral synths and melodies, it explores every corner of the spectrum of Techno music but without ever leaving the dark side. This is an EP that you start on track one and let the music do the talking and take you on an all-embracing musical journey.
Just like "NOORDINARY", "NO SOMETIMES YES" goes places that you wouldn't expect it to go, it is a breath of fresh air on the Techno scene, it is as deep and cerebral as Luca's previous opus and we hope the next one will remain in the same tones.
Stream "NO SOMETIMES YES" on Spotify and Soundcloud below and grab your copy HERE!
More about Luca Draccar:
Luca Draccar is a Berlin based with Italian roots, mainly devoted to shining techno and dark exotic rhythms. Dashed phrases and synthetic loop sequencing are blend like a psychedelic cocktail on deep flavor. Slamming boiling sounds bend electronic minimal triggering style, with a intricately programmed basses. Futuristic sticky gum's tendencies.
Hot, cold. Glitch, glam.
Wet.
Follow Luca Draccar:
Facebook.com/DraccarLuca/
Soundcloud.com/lucadraccar/
Instagram.com/lucadraccar/
Open.spotify.com/artist/5D4cdVgjT4jAN2IDrV7mVe
Join us on:
Spotify
Soundcloud
Mixcloud
Youtube
Facebook
Twitter
Instagram