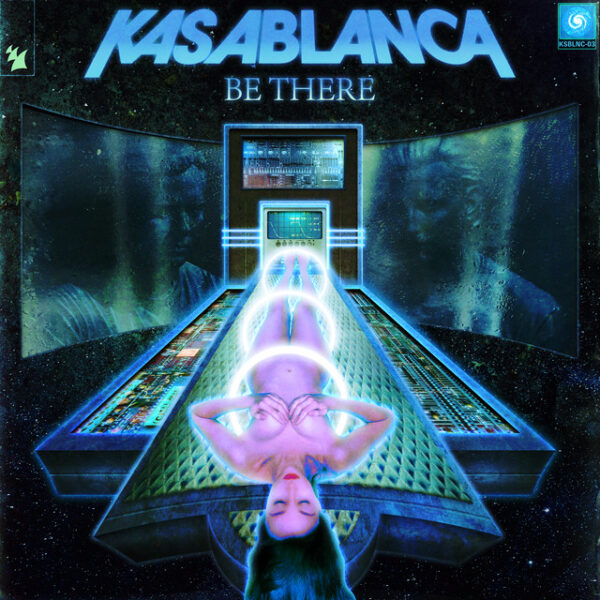 Kasablanca is on the rise! After debuting with the release of his track 'Hold Me Close' in early 2020, he has generated quite a buzz among the EDM community. Although keeping his identity secret, the mysterious DJ/producer has already got the fans hooked to his unique sound. He put out his second track entitled 'Alive' in February which turned out to be an instant hit, receiving thousands of plays on Soundcloud and Spotify. Armada Electronic Elements has now issued Kasablanca – Be There. It is a fresh mingle of melodic house and techno and synthwave that will whisk you away by its ecstatic feel.
Kasablanca – Be There is a extremely polished bouncy banger with an innovative and evolving sound. The track resonates with its percussive energy and rhythmic richness, creating a deep feeling of euphoria. The aura of this song is unbelievably mesmeric and will grip your attention instantaneously. The track, with its spellbinding melodic elements and perfectly executed pace, keeps the mix intriguing.
'Be There' by Kasablanca is a melodic opus that features hard-edged synth lines with futuristic bass and robotic vocals that add a special flair to the track. What makes this tune so appealing to the melodic techno fans is that it contains some really tasteful and quirky production aspects like its hypnotic melodies and electric pads that give the song an enthralling effect.
Kasablanca – Be There feels like an ultra-modern unison without resorting to the club cliche. The song has already earned the support of mainstream EDM artists such as Diplo, Armin Van Buuren, Above and Beyond, and Lane 8. Issued by Armada Electronic Elements, this track is a treat to listen to and we hope that he continues to surprise us with such melodic releases.
Stream 'Kasablanca – Be There' on YouTube below and grab your copy HERE!
More About Kasablanca:
Rumored to be an alias of an already globally established DJ, Kasablanca has already been able to garner support from some of the world's biggest DJs/producers including Above and Beyond, Armin van Buren, Lane 8, Diplo and many more. Be there is a further exploration of Kasablanca's quickly evolving signature melodic house/techno sound.
Follow Kasablanca:
Join Us On: