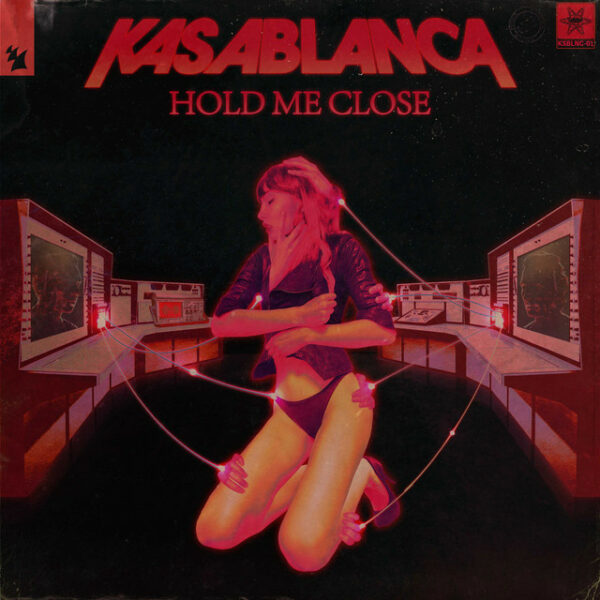 Kasablanca just blew our minds with their incredible debut release "Hold Me Close". Already featured in part 2 of ASOT 950, and signed on Armada, they literally just appeared out of nowhere. Imagine releasing your first single on Armada and having almost 30 000 monthly listeners right away on Spotify! Insane, isn't it? Although new on the scene, the mysterious Kasablanca is bringing a sound that will for sure get tons of Shazams everywhere in 2020. And on top of all that, no biography and pretty much no information whatsoever about them (or he, or she?), who are they really?
With hints and influences from Rufus du Sol, ARTBAT and Solomun, they tape heavily into 80's analog synth nostalgia. They are blurring the lines between Melodic Techno, Progressive House and Electro Pop. Their sound is accessible, uplifting, deep, catchy and most of all, straight up mesmerizing! The main synth line really brings an epic emotional feeling, one that I remember feeling when I heard Rufus' Innerbloom for the first time. Love at first sight!
The vocal also brings a sexy flavor to the track, it is catchy, infectious and adds an extra layer of depth to this smoothly intoxicating festival-friendly opus. Don't get me wrong though, it is deep, blissful and immersive, but it still delivers an energy that will make festival crowds lose it. The build-ups create an invigorating hype that simply makes the drops impact extraordinary.
Although we have only access to "Hold Me Close" at the moment, their first EP, "Human Learning", should arrive very soon. Stay tuned and remember where you heard this first 😉
Stream "Hold Me Close" on Spotify and Soundcloud below and grab your copy HERE!
More about Kasablanca:
Launching on Armada's Electronic Elements sublabel, not much is known about Kasablanca. Self described as an "Audio visual experience", Kasablanca's musical identity comes from their use of melodic retro textures combined with the rhythmic fundamentals of house & techno.  Blending genres and influences like Rufus De Soul and ARTBAT with the attitude of acts like Justice and Kavinsky, their debut EP, Human Learning is already garnering the support of underground and main stage DJ's alike. The identity of Kasblanca may be hidden, but you can expect their sounds to be at every corner of this realm.
Twitter
Soundcloud
Instagram
Spotify
Join us on:
Spotify
Soundcloud
Mixcloud
Youtube
Facebook
Twitter
Instagram