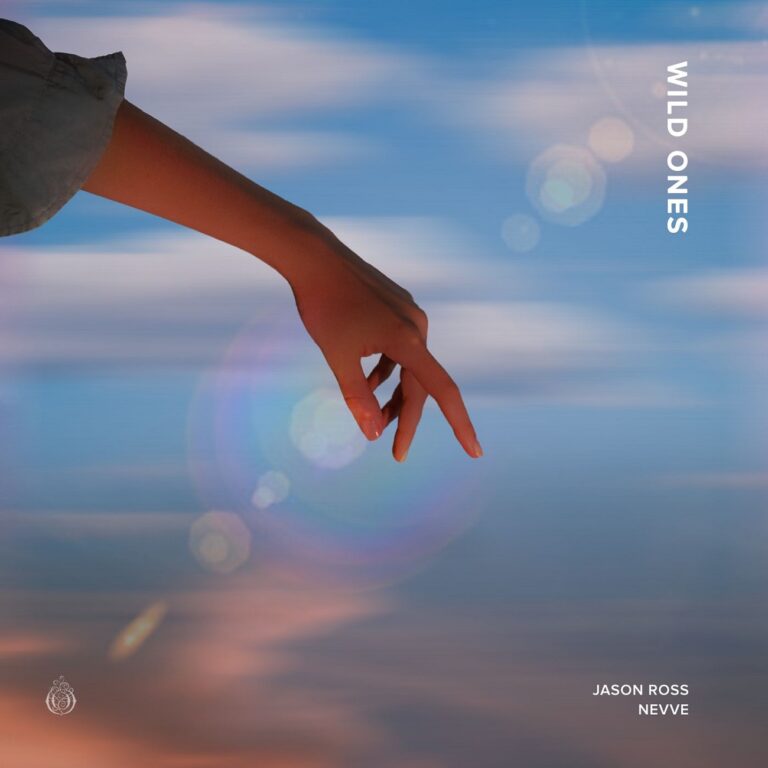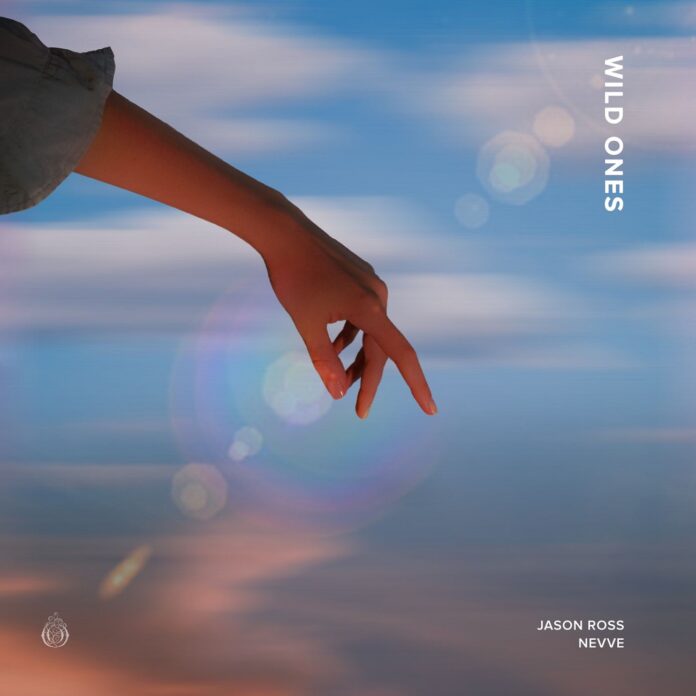 Jason Ross is a gifted composer who rose to fame thanks to his eloquent releases like, 'Intertwined,' 'Foolish Of Me' and 'Better Than Heaven.' He has also been supported by some of dance music's biggest names such as Avicii, Above & Beyond, Kaskade, and Armin Van Buuren. This talented artist has now joined forces with the EDM vocalist Nevve to release the Ophelia Records 2021 release and beautifully ethereal tune, 'Wild Ones.' It is the same label that has previously issued outstanding songs like, 'Neverless' by Xavi, and 'Waiting For You' by Trivecta, Last Heroes, and Runn. Jason Ross & Nevve – Wild Ones is a charming track that will hit you hard with its emotional cadences. Listening to this new Pop Future Bass music by Jason Ross is literally giving us shivers! 
Jason Ross & Nevve – Wild Ones is a euphoric track that will wrap you in its warm embrace. It is a magical collaboration between these two great artists who complement each other perfectly on this new Pop Future Bass music release. The song is structured brilliantly by Ross who, with the help of harmonic synths, rhythmic kick drums, and delicate pads, captures the attention of the listeners immediately. He then introduces the popular EDM vocalist Nevve to the song. Her soothing vocals blend effortlessly with the celestial elements which create an appeasing atmosphere. And just as the listener start to float towards a state of ecstasy, the track's first drop hits hard and propels the song in new territories. Released as a part of the Ophelia Records 2021 catalog, Nevve has done a laudable job on the track, just as she did on Big Gigantic's 'You're the One' and QUIX's 'Gunning For You.' Which also received legendary reworks by CloZee and STRX respectively. 
This new Pop Future Bass music is a piece of art. The track perfectly puts the spotlight on the EDM vocalist Nevve. She has delivered a mesmeric vocal performance on the song. 'Wild Ones' is one of the most impressive Ophelia Records 2021 release so far. Ross has definitely proved his mettle as a top-notch composer. We highly approve of Jason Ross & Nevve – Wild Ones and hope to see them collaborating again soon! 
Stream 'Jason Ross & Nevve – Wild Ones' on SoundCloud below!
Streaming Options:
Jason Ross & Nevve – Wild Ones Apple Music
Jason Ross & Nevve – Wild Ones Spotify
Jason Ross & Nevve – Wild Ones SoundCloud
Jason Ross & Nevve – Wild Ones FREE DOWNLOAD
Jason Ross & Nevve – Wild Ones Download
More Streaming Options HERE.
---
More About Jason Ross:
Jason Ross is a star that continues to ascend.
Following the release of his 'Rooms' EP in January 2019, Jason embarked on a club tour, half of which sold out. He continued the year with major plays including the 2019 Anjunabeats NA Tour, which he co-headlined at iconic venues like The Hollywood Palladium and Brooklyn Mirage, Electric Zoo and The Alchemy Tour with NGHTMRE, Slander, Seven Lions and The Glitch Mob.
Since 2015, he has garnered 55 million streams on Spotify and massive support from the dance world, including DJ support from Armin Van Buuren, Slander, Gryffin, Kaskade, Above & Beyond, Avicii and more. This year already saw two big remixes that have made splashes at major festivals: 'Sahara Love (feat. Zoë Johnston)' by Above & Beyond and 'All You Need to Know (feat. Calle Lehmann)' by Gryffin and Slander.
2020 will be Jason's biggest year yet with the release of his first studio album '1000 Faces.' The album is the first to be released on Seven Lions' Ophelia Records. His Ophelia music album debut will showcase his mastery of melodic bass and a new, refined sound. Jason will embark on a massive North America tour in support of his new album, which will showcase his dynamic music and new production. And with the release of Jason Ross & Nevve – Wild Ones, he is on a roll.