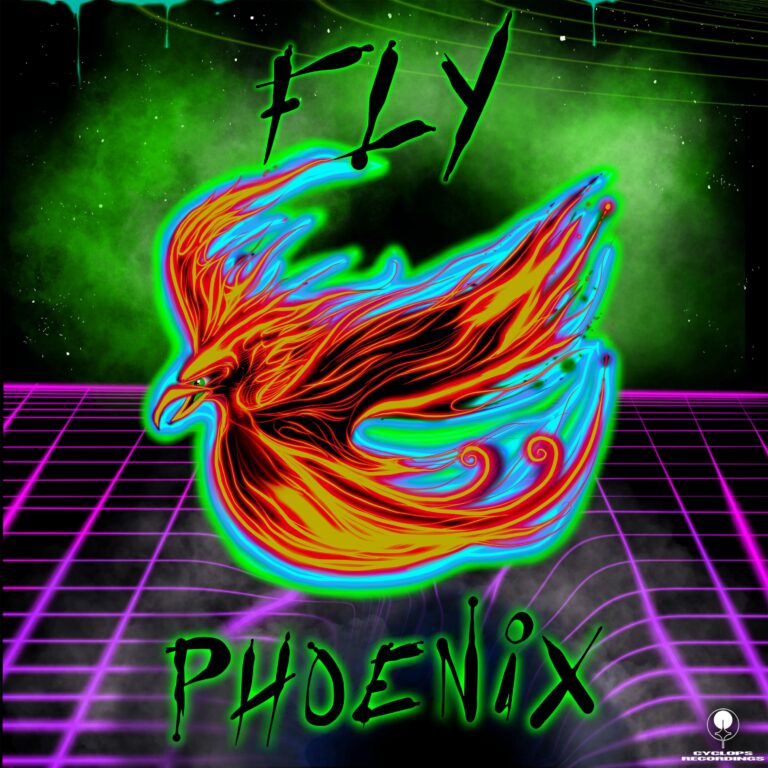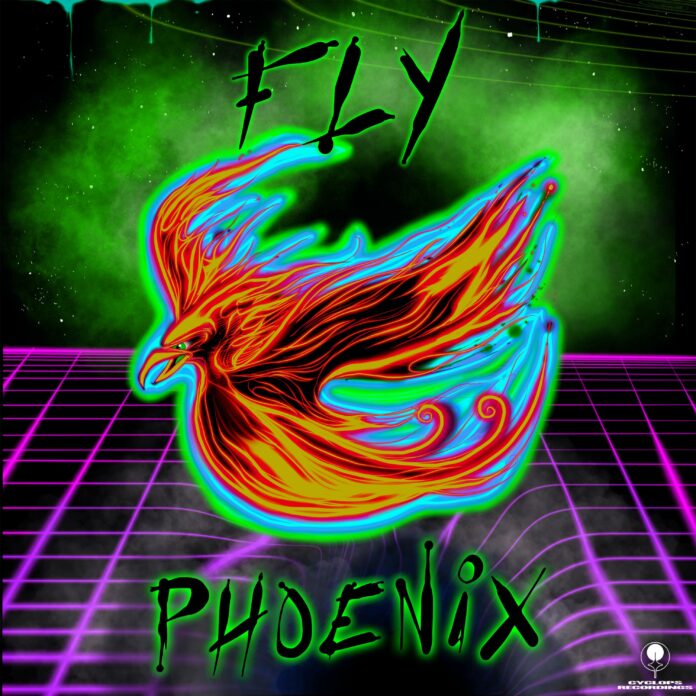 FLY – Phoenix is the most recent offering from Subtronics' label Cyclops Recordings. Towering on the aptly named "THE PSYCHEDELIC DIVISION" of the new Planet Cyclops compilation. Sure to resonate with fans of Leftfield Music & Dubstep, FLY's latest release is a deep, moody piece. Stacked on the bottom end with rumbling bass, it grinds its way slowly across the time space continuum, powered purely by brain rattling sub frequencies.
It's impossible to downplay how dark the FLY – Phoenix vibes are. Packed with eerie vocal cuts, trippy atmospherics and distant moaning synths, the track's breakdowns would be right at home in the suspenseful parts of a horror movie, or the mellow moments of a dark bass set. Accompanied with clever knocking percussions and sly automations, the track swivels between breakdowns and drops, smoothly. Twisting, winding and generally well trippy during the mind melting breaks, it then jump starts the energy with Trap inspired dirtiness. The whole time, the song has you wondering what sort of monsters are lurking in your record bag, ready to jump out from behind all the generic Dubstep. Subtronics' label Cyclops Recordings knows how to find the dark and dirty, and this certainly fits that description perfectly.
Also appearing on Cyclops Recordings' Planet Cyclops compilation in the "THE PSYCHEDELIC DIVISION" are several young bass producers. Ace Aura, Subtronics, TYNAN, Guppi, Ripple, Jkyl & Hyde, Chassi, Wiley, Jordnmoody and Wreckno are all featured on the compilation as well. FLY – Phoenix is only one part of the menagerie of mayhem that is at play here, though FLY's work is a stand out on the album for us. The compilation also features two other sections: "HIGH KNEES HEADQUARTERS" and "HEAVY ARTILLERY", which contains more outstanding heavy bass music!
Stream "FLY – Phoenix" on SoundCloud below!
Streaming Options:
---
Looking for more tracks like "FLY – Phoenix"?