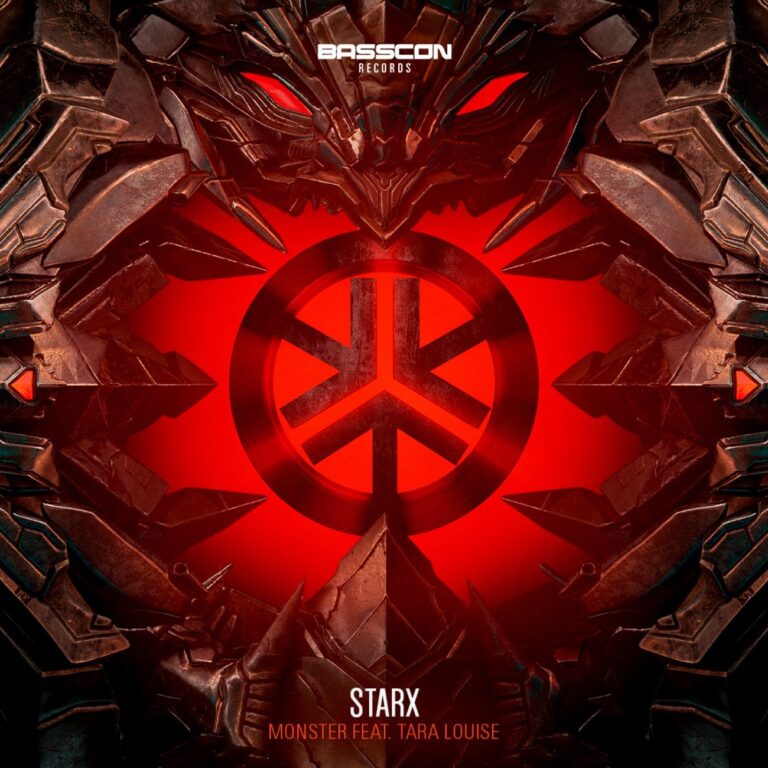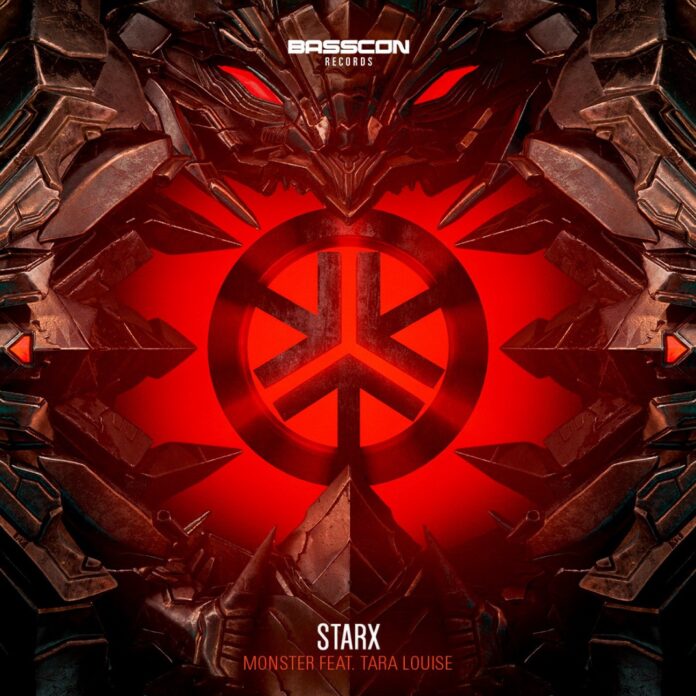 STARX, the co-founder of Harsh Records, is back on Basscon! He is widely known for his signature sound which he labels as Hard Psy. As you might have guessed it, this style of music features the elements of both Hard Dance and Psychedelic Trance. As a producer, he has released many huge tunes such as 'Get Out,' 'Moksha,' 'Anarchy,' and 'Shivaya.' The artist has now collaborated with the singer Tara Louise to drop another heavy-hitting and intensely uplifting banger called 'Monster.' This new Hard Dance music 2021 release is a beatific gem that will definitely create uncontrollable chaos at festivals this summer. Issued on Basscon Records (Insomniac Records), STARX – Monster is a peak-time heater that that brings a serious invigorating energy. We recommend that you to listen to this song on a proper sound system to really feel its intensity.  
The intriguing and hard-hitting instrumental arrangements on STARX – Monster will raise the heat on the EDM scene. But it's the storming and powerful vocals from the singer Tara Louise that will ring through your core like a boomerang. Rolled out via Basscon Records (Insomniac Records), 'Monster' rages on with a dramatic bassline and a mosh pit of virulent synths that will get the listeners raving and pumping. This new Hard Dance music 2021 release is primed with powerful euphoric energy and it gets even more intense when the raw drums and glitchy beats are introduced. Post the drop section, STARX surrounds the track with a stunning array of high notes and a killer outro that will just leave you wanting more.
'Monster' is a massive tune that will make your senses completely numb. This new Hard Dance music 2021 release is a sonic treat for the fans of the genre. The artist did a laudable job in crafting this mighty tune. But let's not forget about the singer Tara Louise whose vocals add a unique flair and spellbinding aura to the track. Rolled out by Basscon Records (Insomniac Records), this tune is also an outstanding track for your workout playlists! Energy levels in music don't get much higher than this! We highly approve of STARX – Monster and can't wait to see what he comes out with next!  
Stream 'STARX – Monster' on YouTube below!
Streaming Options:
---
More About STARX:
STARX is the musical project of Daniel Fernandez, founder of Harsh Records alongside Junkie Kid. Currently residing in Miami Beach, (relocating from Monterrey, Mexico) Daniel has always been passionate about music – with his passion he created a whole new music trend impacting worldwide especially the USA; this is known as "Hard Psy". Fully blending the best of two worlds of the Hard Dance genres and Psychedelic Trance genres; with this concept "Hard Psy" has came to life and has been supported and being produced by many artists.
STARX is definitely an artist that no one can predict and holds a unique, perspective view and a way of sharing his arts. He has an incredible amount of experience within the music industry; this is evident in his imprint of Harsh Records alongside Junkie Kid giving exposure to strong projects. The revelation of this so-called new sound came to Daniel in his studio back in 2015. The first-ever "Hard Psy" track was released to the masses in early 2016 on Harsh Records which was named Hard Psy. This was the start of creating and activating an entire movement towards the new concept. And with the release of STARX – Monster, he is looking to have another explosive year.