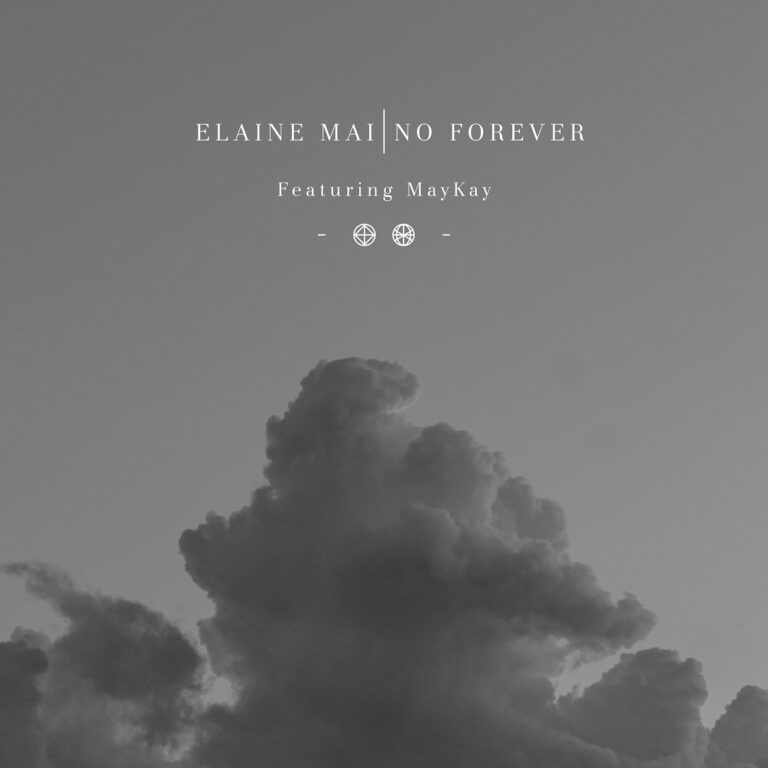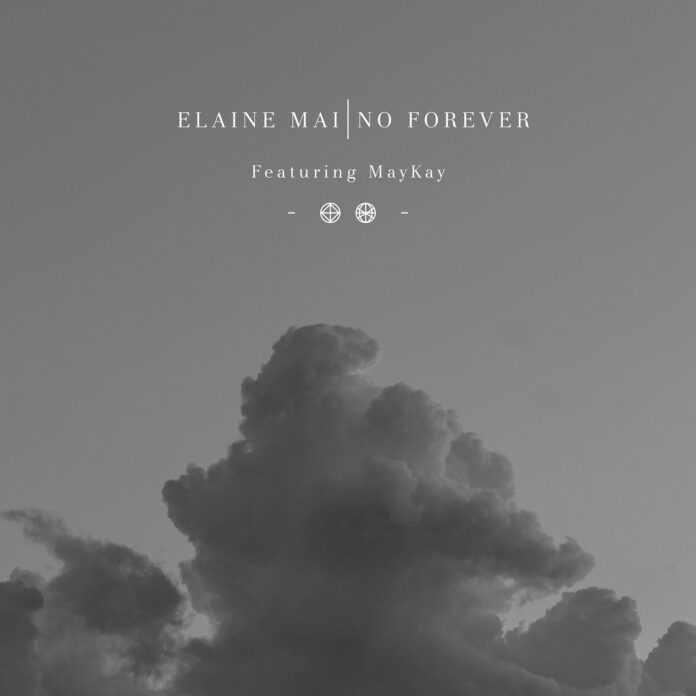 Do you know what makes an absolute blend of Melodic Techno & House and Pop & Electro Pop? It's the perfect balance of transporting melodies, deep emotions and a hint of spiciness. That's exactly the kind of addictive combination you will find in Elaine Mai – No Forever. The emotive streak in the crushingly dulcet melody is facilitated by the unparalleled vocals from MayKay. The ambient feel of this Irish act is further pulsed into greater heights with the Ruth Medjber music video directorial. This new Elaine Mai music is high on emotions and here's what she has to say about this stunning release, which will be featured on her upcoming debut album:
"Creating with friends is one of the most enjoyable things about music for me. Working on this with MayKay was a breath of fresh air. I'm a huge fan of her music and artistry and everything about this collaboration worked. She added a new story, interpretation, and angle to the track, and her vocals are just incredible. Collaborating with Ruth has also been amazing – she's an absolute powerhouse! She has an incredible eye and her vision for the video was clear from the start. Bob and I are long-time collaborators and friends, so it's been great to work with him again."
Elaine Mai – No Forever is a sublime production that is powered by a booming rhythm and blissful synths. The song has a 90s swing to it in its DNA. It's the naivete of prominent melodies and grand emotions that will clutch the listeners' hearts. MayKay's flawlessly deep and spellbinding vocals ground this prudent production in the sticky stylings of Pop & Electro Pop. The polished sound design of this new Elaine Mai music will coax you further into the depths of your soul. 'No Forever' is not only a melodic masterpiece, but the Ruth Medjber music video adds a visual appeal to the tune as well.
Elaine Mai – No Forever harps on the duality of a catchy chorus, commanding rhythm, and alluring vocals. The searing tones and pleasing edginess of this new Elaine Mai music are exactly what our festival fantasies are made of. The lush, and serene atmosphere is propped perfectly with just the right dose of Pop elements. MayKay brings an irresistible magnetism to this gem. MayKay quotes:
"I haven't released any music since I was with Le Galaxie, so this could have been a very daunting project, but working with Elaine has totally let me skip that. She's an amazing producer to begin with. Her attention to detail actually makes me nervous! I sometimes like writing to a brief but she gave me total freedom on this which meant a lot to me and has totally spurred me on to work on."
This persuasive release makes a virtue out of impassioned simplicity, lyrical transparency, and sonic virtuosity. Elaine Mai's composition will hit you like a wall of emanating emotions and overpowering boldness. The monochromatic and somber picturization on the Ruth Medjber music video ties up the track in a neat rhythmic affair. Take a moment, hit the repeat button and enjoy a few minutes of transporting music with 'No Forever'. 
Stream 'Elaine Mai – No Forever (feat. MayKay)' on YouTube below!
Streaming Options:
Elaine Mai – No Forever (feat. MayKay) Apple Music
Elaine Mai – No Forever (feat. MayKay) Spotify
Elaine Mai – No Forever (feat. MayKay) Soundcloud
Elaine Mai – No Forever (feat. MayKay) FREE DOWNLOAD
Elaine Mai – No Forever (feat. MayKay) Download
More Streaming Options HERE.
---
More About Elaine Mai:
Elaine Mai is no stranger to success. Having twice topped the Irish Radio Breakers Chart ('Butterflies' with Soulé and Sorcha Richardson in 2019; 'Nothing [Elaine Mai Remix]' by Loah in 2018), and having her remix of Chris Isaak's 'Wicked Game' voted 'Best Tune' at Electric Picnic 2017 by The Irish Times, the Dublin-based Mayo native is one of Ireland's most in-demand producers. A huge advocate for gender equality and women's rights, she is one of three artists representing Ireland with Keychange – an EU initiative working towards a total restructuring of the music industry to help reach full gender equality. She was also a featured singer on the No.1 single 'Dreams', the cover of The Cranberries' hit by Irish Women in Harmony, which took the country by storm in 2020 and raised over €250,000 for anti-domestic violence charity SAFE Ireland.
Elaine Mai has played live extensively at festivals including Longitude, Body & Soul and Electric Picnic, as well as in the UK and Europe. She has opened shows for leading international and Irish acts including Ray Davies, Emile Sandé, James Vincent McMorrow, Marina and the Diamonds and Hozier.