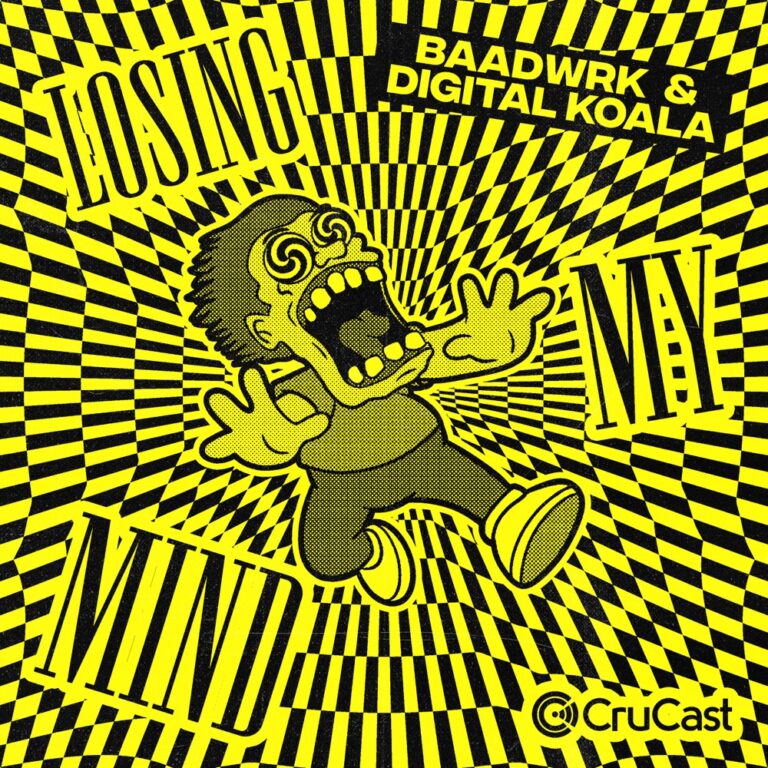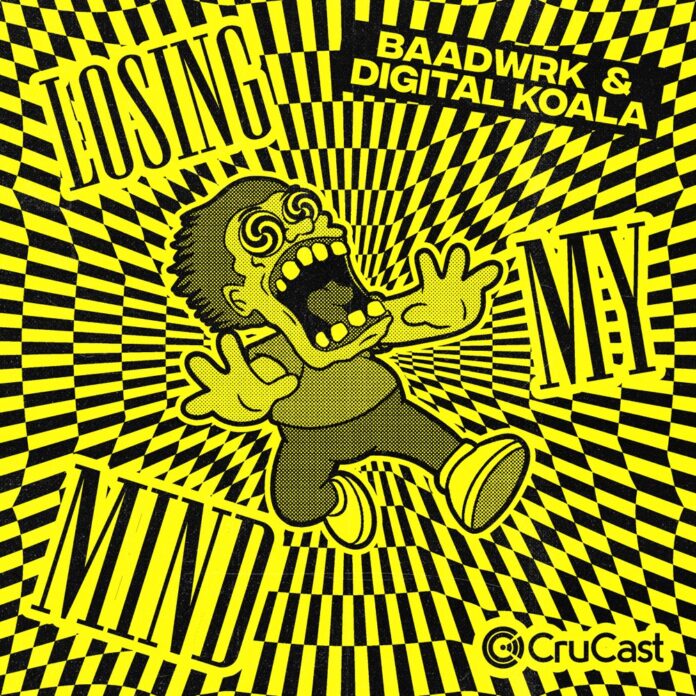 UK's Crucast Records is once again on our radar with a banging new tune entitled Digital Koala & baadwrk – Losing My Mind. We've featured the esteemed British record label previously with interviews with Gentlemens Club and their track What You Want and Kanine and his release KICKONS. Today, they are coming back to impress electronic music fans with a fresh, powerful and relentless new Digital Koala & baadwrk song. Digital Koala and baadwrk are two thriving producers, both from Russia. Digital Koala keeps influencing large masses with his gritty and dynamic sound design since 2015, and on the flip side, baadwrk is one of the first producers that comes to mind when it comes to UK Bassline music from Russia. Seeing a collaboration between these two artists, we already know it will be electrifying!
The intention of the duo was to mingle the 90s festival anthem sound and violent bass music in one song. Proving their outstanding chemistry, the Russians showed us how they nailed their goal on Losing My Mind. This banger will surely draw you in with its wicked synthesizer melodies, bouncing drums, and intense baselines. The intoxicating, altering melody, and the slightly overdriven vocals will together captivate your ears and give you a memorable listening experience. The bass patterns are wild and next-level, hitting simultaneously with well-built kicks and heavily slapping snares. The massive energy underlying within this thrilling new Digital Koala & baadwrk song is simply out of control!
Crucast Records will yet again satisfy dance music fans with this release. This fierce new tune from Digital Koala & baadwrk will, without a single doubt, escalate the intensity of festivals and night clubs to dangerous levels!
Stream Digital Koala & baadwrk – Losing My Mind on YouTube below!
Looking for more music like Losing My Mind?