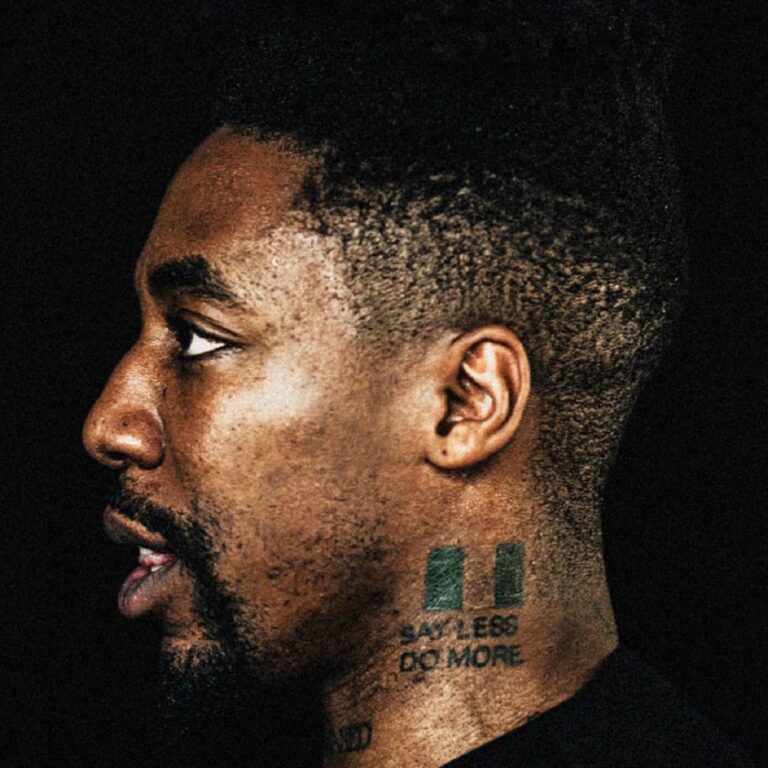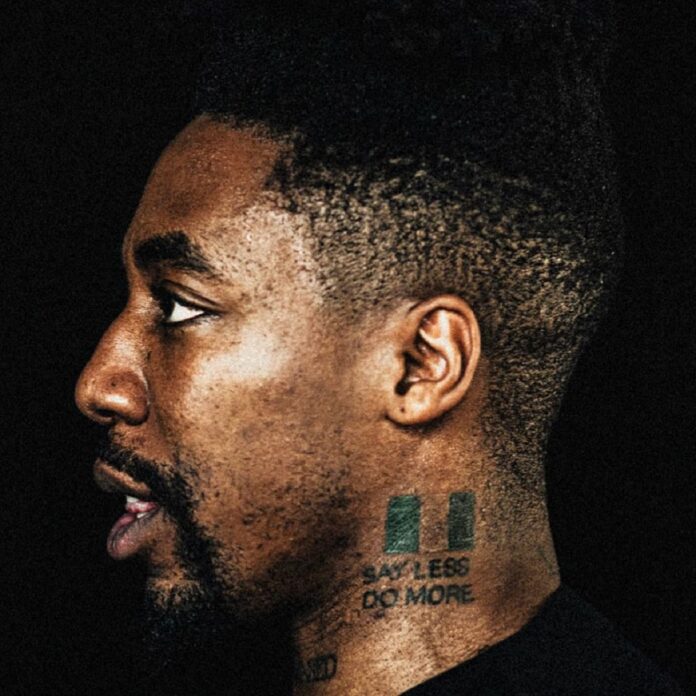 The Canadian rapper, Dax honors his promises and knows the art of keeping his fan base wired and high. Just last week, Dax released his memorable take on the viral Spotemgottem song called 'BEATBOX.' He also teased the fans with the release of his Dax – WHOOPTY Remix Music Video, in return for 250K likes on his BEATBOX freestyle. The fans obliged and Dax has now delivered the best WHOOPTY remix out there. This Hip Hop track is a stark deviation from his soul battering and cause-driven offerings like, 'Joker,' 'Joker Returns,' 'WHATS POPPIN,' 'Faster,' and 'Apocalypse.' The Dax – WHOOPTY lyrics share a much similar feel with his version of Eminem's Rap God. So, fasten your seat belt and get ready to have Dax blow your mind, once again!
The Dax – WHOOPTY Remix Music Video clearly reiterates the fact that the artist has been workin' hard! He has been consistently churning out insane rhymes like a real maverick. And the Dax – WHOOPTY lyrics are no exception as well. This intense and captivating arrangement of wordplay and rap delivery is bang on the money! The talented MC has kept the instrumental of the original track intact, it is primed with an explosive mesh of electrifying undercurrent and bulldozing beats. The instrumental of the track also contains a sample from the famous Bollywood tune, 'Sanam Re.' To be perfectly honest, this is the best WHOOPTY remix we've heard so far. It truly stands out for its playful atmosphere and nonchalant bars that hit and crash with fiery energy.
The Dax – WHOOPTY Remix Music Video features various shades of the artist from raw aggression to fun and ecstatic fierceness. Every line of the Dax – WHOOPTY lyrics land perfectly on the beat. From catchy bars to infectious hooks, fans will rave about this stunning delivery for a while. Dax has undoubtedly pulled up the best WHOOPTY remix yet with his classic, infectious gold-standard flow.
Stream 'Dax – WHOOPTY Remix Music Video' on YouTube below!
Streaming Options:
Dax – WHOOPTY Remix Apple Music
Dax – WHOOPTY Remix Spotify
Dax – WHOOPTY Remix SoundCloud
Dax – WHOOPTY Remix FREE DOWNLOAD
Dax – WHOOPTY Remix Download
---
Dax – WHOOPTY Remix Lyrics:
i'm getting TIRED of rapping this shit is too easy I probably should go and RELAX
i go IN-hard-when-i-COME I GOVERNMENT BARS if you hit me I'm gon have to TAX (income tax)
this shit is fun though
i'm bout LEGGO
these niggas BABIES
i feel like I'm PREGO
((see the BEAT you know I'm bout FEAST
STOCK my PRAY and CALCULATE its FEET
POUNCE and CHASE and GRAB it with my TEETH
RIP it LIMB from LIMB unleash and then repeat
i am not the 3 I come B 4 the 2 I am theh 1 you must OUTDO you LION(lying) if u think you'll win a CHEETAH(cheater) tried and I still CAUGHT up to all HIS MOVES))
lyrically INDIGENOUS
IGBOkwenu my TRIBE you can't get into it
NAIJA BOI my vibe I spit different
START IT i FINISH IT niggas been known im k-k-k killing it
flipping it, ripping its ligaments there is not and equivalent match my DRIVE your DRUNK and too BELLIGERENT
i am magnificent, i am omnipotent
if they say GOAT then Dax must be a SYNONYM
((i [WILLOW] obey
there's no telling how far I'll go
I got the [WILL] to win i [SMITH] words
the real ones they [PHIL] my flow
i need a bad gyal to gimme [HANCOCK]
[I AM a LEGEND] I hope you know
i'm in [PURSUIT OF HAPPINESS] but this money don't feed my soul)) [Will smith references]
i'm in my ELEMENT like the PERIODIC TABLE
i'm a COMPOUND of FLOWS the MIX aint STABLE
i got 2 H and O
my DRIPS HYDRO OXYGENIC and unbeatable
and if show what I'm capable of doing niggas gonna COMBUST
so I keep my best bars TUCKED and just WARMUP
and wait till I gotta ERUPT
i'm in a LEAGUE of my own there's no JUSTICE (Justice League)
An MC…I HAMMER they CAN'T TOUCH THIS (MC Hammer – Can't Touch
This) lack substance
if ever get a chance to INSTRUMENT i'll TRUMP IT(trumpet)
and BLOW BEATS BACK i'm VIOLENT (violin)
like IRELAND i'm DUBLIN SPEEDS
consistently without mumbling
my HEMOGLOBINS so HIGH that explains the IRON that I be PUMPING (high hemoglobin means u need to intake more iron… i used to be anemic lol
but also meant that I STAY WORKING OUT)
i'm off the RICTOR SISTER (richter scale)
so consistent with the
flows That I CONTROL they CRUISE Like VICTOR (cruise control, victor cruz)
i got SUPER BOWLS i'm CEREAL (serial)
CUT THROATS these people think i'm Killa (kill ya) (serial killer)
beats and eat the bodies it's HOMICIDE yo LOCAL call me
i'm a mix of BRON and MJ
and MUHAMMAD Ali's (all these) flows I throw could PUNCH and BREAK ya body
a different species
rap game won't admit it but it needs me
no chains
no cars
no hoes
just bars
and flows
and I make it look easy
deep songs with thought provoking theories
NETFLIX needs to gimme a series
i jumped through HULU-hoops to get here bitch boi
i ain't never been needy
they PUSH ME OUT
I PUNCH IT IN (punch in)
this OFF THE TOP cuz OFF THE END (often)
question my reign and dominance
that spreads through all 7 continents
and if it wasn't for these dumb ass politics
from incompetent optimists who engage non consciousness i'd be stacked
with accomplishments that complement my skill and my confidence
i can't stop now
i am the answer lyrical excellence RADIATES the CANCER
if i ever need a HOE ima call up SANTA
fuck the slander I'm the CHIEF and I COMMAND YA (commander-in-chief)
all to raise your fucking standards
all these FLOWS I SHIT I need some HUGGIE PAMPERS
and these ((HITS i HOMER and reLISA will APU on you and leave ya stucklike NED FLANDERS))
god damn I'm JUICED like JAMBA (jamba juice lol)
can't keep me at BAY like TAMPA
bout to fuck the whole game with my big banana and send you to casa blancas by manyana keep talking shit, ya gramma not your grandma, ya grammar
it's dax…
---
More About Dax:
DAX was a talented basketball player growing up. He was named MVP at Sunrise Christian Academy during his senior season and later played for Casper College before heading to the University of Montana and eventually transferring to Newman University, Wichita, where he led the Heartland Conference in scoring with a 18.6 scoring average. He worked as a part-time janitor to help put himself through college. Before getting into music Dax was delivering spoken word poetry and motivational speeches. He narrowly survived a situation where his car blew up at a McDonalds drive-through.
Before graduating at Newman, Dax made a short music video of him rapping about Newman's basketball team over a remix of Foster the People's hit song "Pumped Up Kicks." He released early songs like "Black In America", "Hilly Hilly Hilly Clinton", "The Basketball Song", "My President Bad And Boujee", but he didn't really hit the limelight until February of 2017 when he rapped alongside Bhad Bhabie on "Cash Me Outside".
He dropped some diss tracks towards RiceGum and Jake Paul and even Tory Lanez. At one point he was even set up to fight fellow YouTuber KSI in a boxing match. He's shared that he has his sights set on a major label: "I want to be signed. I want to be a major label artist. I want to be at the Met Gala and fucking Grammys. I don't want to chill in mediocrity. I'm going to get money regardless, but I need my impact on the world to be as big as it can." And with outstanding releases like the Dax – WHOOPTY Remix Music Video, the talented MC is becoming unstoppable!
---
Looking for more tracks like "WHOOPTY Remix"?