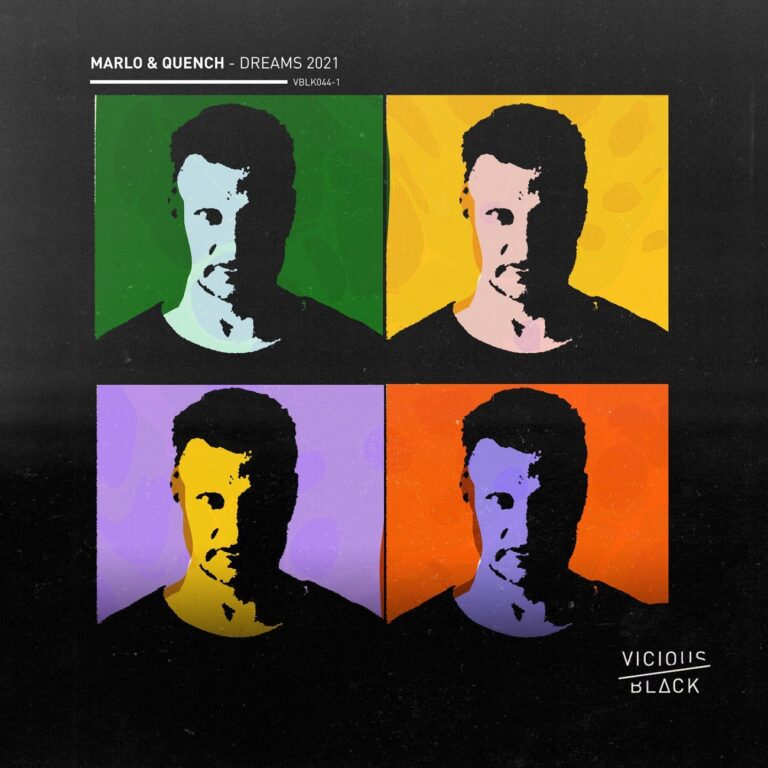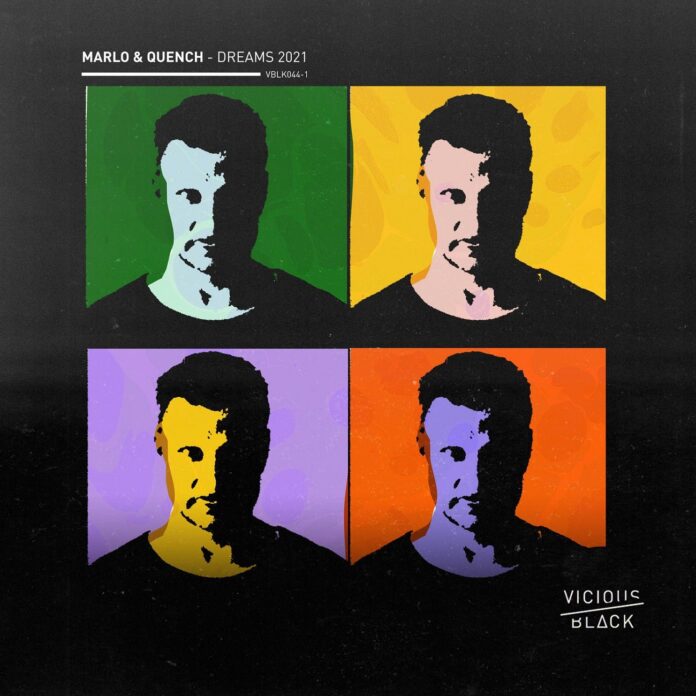 Good sounds never die! They have a life of their own, and they continue to inspire new-age musicians and listeners alike. The dynamic Australian DJ MaRLo has recently dropped a stirring rave-remake of Quench's anthem 'Dreams.' This epic Trance classics 90s Dreams Remix is going to be a true revelation for first-time listeners and a long-lost nostalgic relapse for the fans of the original track. Released via Vicious Black, MaRLo & Quench – Dreams 2021 will make you miss the rave vibes on a whole different level. This Big Room Trance number will claim its control over your body!
MaRLo & Quench – Dreams 2021 is a heavy-hitter, straight-shooting mass of ecstatic and romping energy. The magnanimous artist has delivered a fiery pulsating energy on this Big Room Trance tune. This Trance classics 90s Dreams Remix opens with a sparkling arrangement of shimmering bells and dreamy soundscapes. And then, the Vicious Black release shifts gears, venturing into blaring beats that will instantly assault your senses with a sublime euphoria. The back-breaking basslines and trampling synth arrangements are injected with intense electricity that is enough to catapult the listeners from frenzy level 0 to 100 in a matter of a few seconds.
This Trance classics 90s Dreams Remix is brandished with glimmering pulses and punishing hits and throbs which allow the song to tread in risqué and propulsive dimensions. MaRLo & Quench – Dreams 2021 is a radiant, captivating and stirring anthem, and it stops at nothing. This Big Room Trance cut comes in waves of driving and hammering cadences that are just impossible to ignore. This Vicious Black release will surely end up dominating the Trance charts very soon! This intoxicating opus commands every bit of your attention.
Stream 'MaRLo & Quench – Dreams 2021′ on YouTube below!
Streaming Options:
MaRLo & Quench – Dreams 2021 Apple Music
MaRLo & Quench – Dreams 2021 Spotify
MaRLo & Quench – Dreams 2021 SoundCloud
MaRLo & Quench – Dreams 2021 FREE DOWNLOAD
MaRLo & Quench – Dreams 2021 Download
More Streaming Options HERE.
---
More About MaRLo:
Australia's number 1 DJ, MaRLo has become synonymous with a sound and a feeling that has electrified crowds worldwide. Dutch-born and Australian raised, the globally in-demand DJ and producer has constantly evolved his own "MaRLo sound", cementing his reputation as a genuine musical powerhouse. As well as his number 1 ranking in Australia's Inthemix voting competition, He was also ranked #88 in the world in this years DJ Mag Top 100 Poll
Over the last few years MaRLo has really stepped it up a notch, He started his own concert style events named "Altitude" which have sold out in all 9 cities he has brought the shows to. Every year around 15000 people attend the Altitude events, and plans are in the works to expand them to bigger venues and in more cities around the globe. In combination with the massively popular events, He also launched his own label "Reaching Altitude", a sub label of the legendary Armada Music, and is dedicated to recognising and nurturing the next generation of talent.
With a year ahead headlining some of the world's biggest events, and a full release schedule. MaRLo is a musical juggernaut that can't be stopped. And with the release of MaRLo & Quench – Dreams 2021, he is looking to be unstoppable.