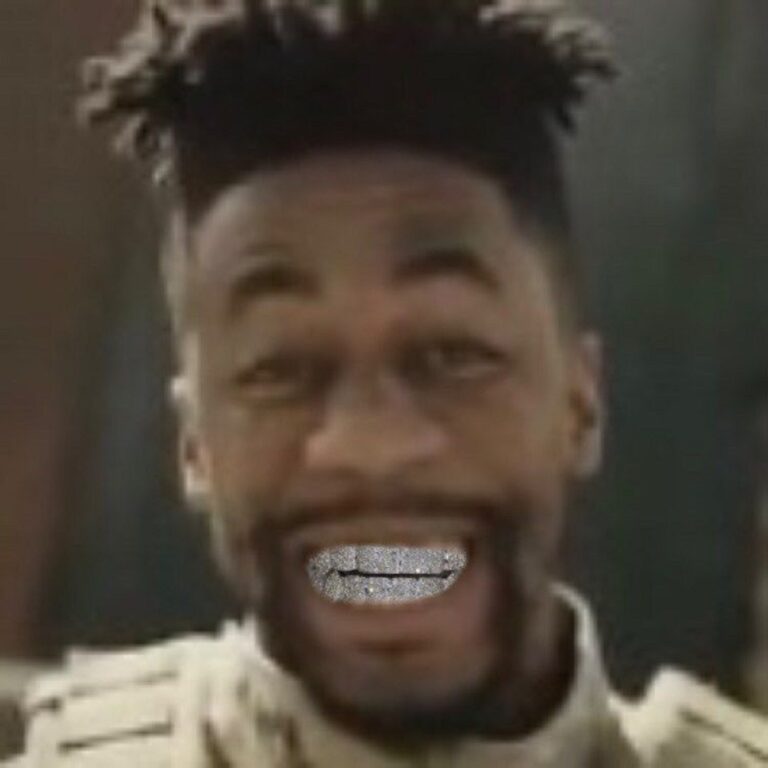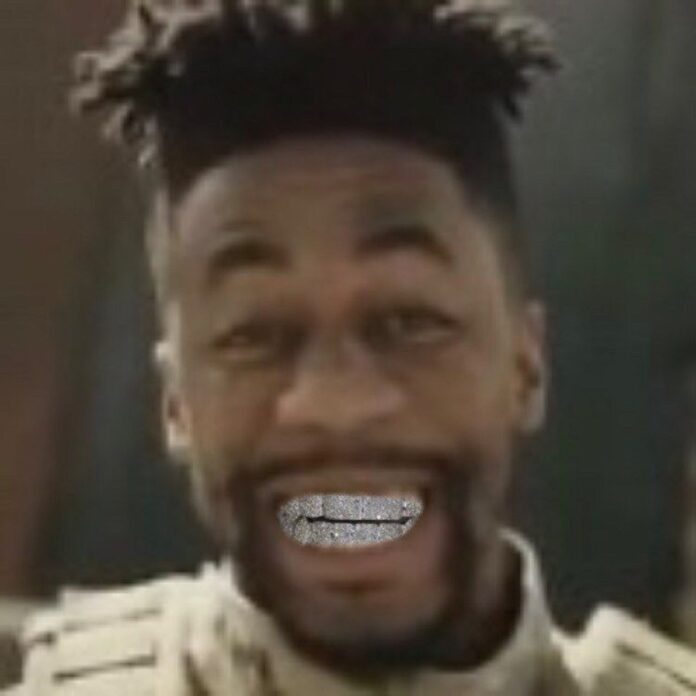 Dax is back on the same dusty road once again, where he dropped his insane remix of Eminem's 'Rap God.' And he is as loaded as on his previous tracks, 'Faster,' 'Joker' and 'Joker Returns.' After garnering major views on 'Apocalypse,' his latest stint is a  follow-up to the viral DaBaby Beatbox Challenge. This track was originally dropped by the young rapper Spotemgottem which reached breakout success on TikTok. With many rappers revealing their versions of this hit track, the Dax – BEATBOX Remix has completely blown us away. It will be a bold statement, but this Canadian rapper has hands down served us the best BEATBOX Freestyle. The hits and drops on this song allow the Dax – BEATBOX Freestyle lyrics to morph and grow like a blazing fire.
Dax – BEATBOX Remix is just the kind of track that will choke the fans with its assault of non-stop bars. This rapper has been proving his worth with every song he drops. He spits serious heat on any beats! The effortless wordplay of the Dax – BEATBOX Freestyle lyrics will leave you shell-shocked. With the barrage of dope bars and swift flow, Dax has nailed this DaBaby Beatbox Challenge. Just for its energy and hyped-up vibe, this rap number is easily one of the best BEATBOX Freestyle versions we have heard so far. For a freestyle track, Dax has laid out such murderous rhymes that even most Hip Hop songs with high-production value fail to deliver. This song hits just as hard as his remix of 'WHAT'S POPPIN.'
Every line and syllable that Dax has churned, chucked, and spewed is gold. The Dax – BEATBOX Freestyle lyrics land into explosive dimensions. Nothing is off-the-charts here! From Pop references and name-dropping like Serena Williams, Karen Civil, Vladimir Putin, and more; this has to be the best BEATBOX Freestyle out there. Dax has delivered pumped-up gasoline on his attempt at the DaBaby Beatbox Challenge. We're stoked with the level of masterful skills on this release. The Dax – BEATBOX Remix proves that the artist is definitely in a league of his own. We're saying no more!
Stream 'Dax – BEATBOX Remix' on YouTube below!
Streaming Options:
Dax – BEATBOX Remix Apple Music
Dax – BEATBOX Remix Spotify
Dax – BEATBOX Remix SoundCloud
Dax – BEATBOX Remix FREE DOWNLOAD
Dax – BEATBOX Remix Download
---
Dax – BEATBOX Remix Lyrics:
they say that i'm different
if i flex a gun they would probably fuck with my image
i'm DAX and the shit that I've done it could never me mickmed
this shit is exclusive i'm RUSSIAN the beat like I'm VLADIMIR PUTINfor every ((BAR)-that-you-(MITZ)-ima-(FUH) you like I'm going JEWISH) [bar that you miss ima fuck]i promise you niggas we not in the same league
(BarMitzvah)
i (GO)-in-(Bert) I'm with DONOVAN MITCHELL [utah jazz]
i got more STRIPES than ZEBRA they speak on me FOUL because Dax has been way to OFFICIAL
stay in my lane with my head on a swivel
(X)'ing em out like i'm MALCOLM and MIDDLE [malcolm x =, malcolm in the middle]
i tried to be nice but these people is KAREN'S so I'm BLACKING out like my last name is CIVIL [Karen Civil]
i'm doing LIFE for these BARS every that beat touch ima BODY THAT
bout to fuck TWINS after this so you PUSSIES can call me a COPY CAT
I got a ((CHEVY-IMPALA) with-(PISTONS) I'm driving
in (PONTIAC), I'll never ((MICH)AGAIN) I'm in (DETROIT) with the (BOYS) I got CHIPS like (ISAIAH) and (THOMAS)) had
i'm a different category
stay IN THE HOUSE in like my name is CORY [cory in the house]
so many FLOWS they get WET when I rap in I could have an ORGY
th-this beat makes me HORNY
once i-CUM-you can't ignore me
niggas my SONS they won't admit ima have to take they ass and SHOW it on MAURY
AKON nigga imma bout to SMACK THAT
CAN'T BREATHE like I'm rapping with a GAS MASKswitch gears everytime a nigga fast rap
they too slow I'm already on my last lap
you'll get SMOKED you niggas can't MATCH that
i'm so BLUNT you people try to PASS DAX
then try to front like you my DOGS i SEE RIGHT THROUGH YOU like a nigga did a CAT SCAN
do try to front because I know you know
i been BOSS, no HUGO
you USDs while I'm EUROS
my bars are worth like two times yours
don't you make that mistake
independent how I bust in the gate
i do numbers organic i don't gotta pay
my shit GOLDEN like STEPHEN and KLAY
i'm my ZONE in my NATURAL STATE
don't gotta WARM UP I'm HITTING MY SHOT if you throw me throw me the ROCK when i step in the GAME
and i promise i don't miss
i stay focused
every songs a MAGNUM OPUS
My rhymes-scheme-(SE(a)RENA) so damn big
it broke the US OPEN (serena williams, us open)
and yes I noticed
niggas never gonna give me my roses
so I stay cooking up this crack and serving it out in potent doses
what you niggas done I done I did that already
you must be JELLY, (JAM)MING my NUTS
my BALLS are too HEAVY
i need some WAP not talking talking bout FETTI, i'm wit the SQUAD like ED EDD and EDDIE,
and if I don't pop then this years a flop cuz my shits too hot and can't no one tell me that my shit don't ROCK-and-ROLL over what's on top charts I'm SERVING that LEVY
(so SIT DOWN please I will not STAND for this I am not ALLSTATE
I spit GAS, you people STAY SLEEP, I'm UP no wonder you're ALL BREAKS)
i'm getting sick of this
you gon' put some respect on a lyricist
i'm in HOUSTON-like-ASTROS-I'm-NOMICAL CHEMICALLY serving up BARS like a PHYSICIST
I been to rapping to far ima
SLOOOOOW take it slow
I gotta SLOOOW DOWN to GET IT GOING
U can't replace meI rap in HDI promise niggas DAX is bout the be the place to beFUCK DANIEL!
Upstain I throw HEAT ROCKS im like d-wade when I bowl
I don't need a deal to pop I got talent my nigga i don't have to sell my soul
But if I do
It's over for you
So I gotta
I GOTTA SLOW take it slow
I gotta SLOW DOWN to GET IT GOINGU can't replace meI rap in HD
I Promise niggas DAX is bout to be the place to be
FUCK DANIEL!ITS DAX!
---
More About Dax:
DAX was a talented basketball player growing up. He was named MVP at Sunrise Christian Academy during his senior season and later played for Casper College before heading to the University of Montana and eventually transferring to Newman University, Wichita, where he led the Heartland Conference in scoring with a 18.6 scoring average. He worked as a part-time janitor to help put himself through college. Before getting into music Dax was delivering spoken word poetry and motivational speeches. He narrowly survived a situation where his car blew up at a McDonalds drive-through.
Before graduating at Newman, Dax made a short music video of him rapping about Newman's basketball team over a remix of Foster the People's hit song "Pumped Up Kicks." He released early songs like "Black In America", "Hilly Hilly Hilly Clinton", "The Basketball Song", "My President Bad And Boujee", but he didn't really hit the limelight until February of 2017 when he rapped alongside Bhad Bhabie on "Cash Me Outside".
He dropped some diss tracks towards RiceGum and Jake Paul and even Tory Lanez. At one point he was even set up to fight fellow YouTuber KSI in a boxing match. He's shared that he has his sights set on a major label: "I want to be signed. I want to be a major label artist. I want to be at the Met Gala and fucking Grammys. I don't want to chill in mediocrity. I'm going to get money regardless, but I need my impact on the world to be as big as it can." And with the release of the Dax – BEATBOX Remix, he is on a roll. This track is his take on DaBaby Beatbox Challenge. The Dax – BEATBOX Freestyle lyrics hit hard.