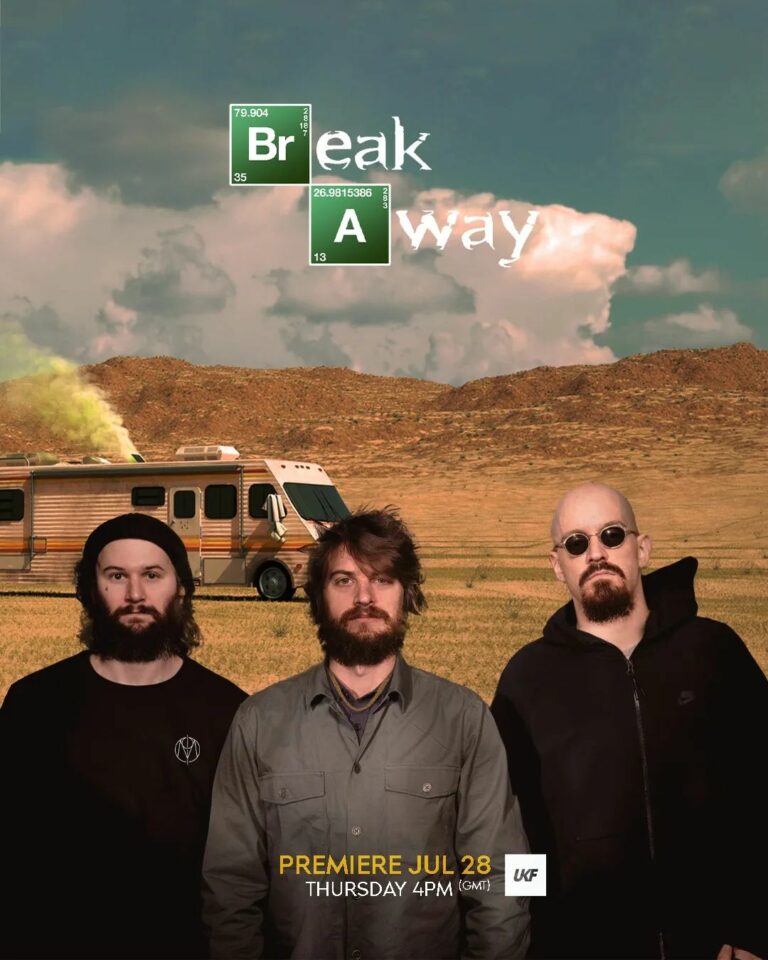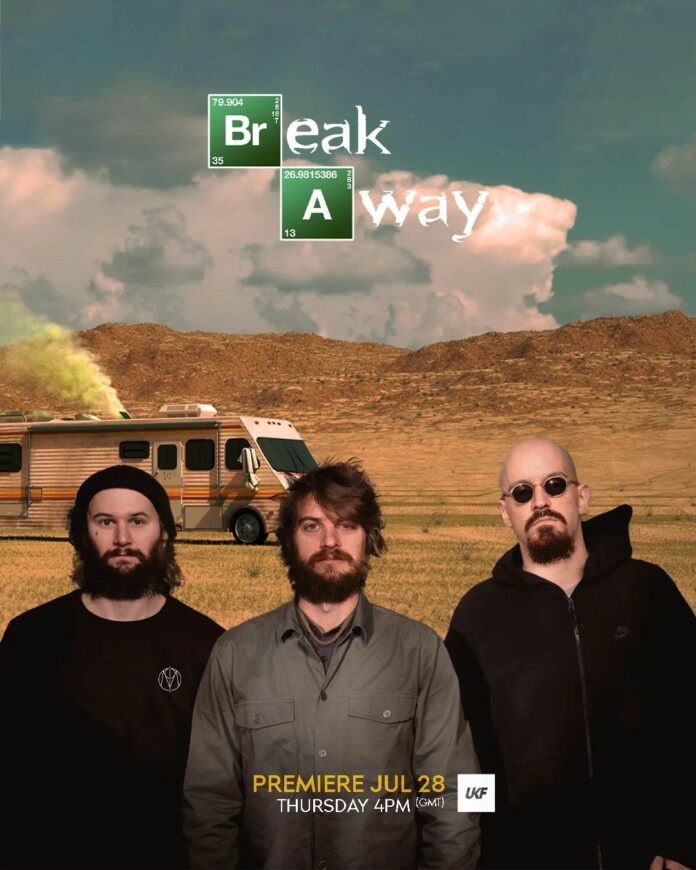 Epic sounding Breaks / DnB collide with otherworldly futuristic sonic textures on Break Away, the second single on the Camo & Krooked & Mefjus new MODUS imprint, after the dense and physical Overture. The new C&K & Mefjus collaboration is condensing the best qualities of the trio's production style, mesmerizing the listeners with lush and colorful soundscapes, combined with rhythmic experimentation and sublime ethereal melodies.
There's a noticeable old-school touch on the new C&K & Mefjus collab. While it would be a stretch to call it a stylistical shift (the fans of C&K certainly have encountered something similar production-wise and aesthetically on Reminisce), it adds this new dreamy / nostalgic element to the track, thanks to which the perception of their signature futuristic style moves from the cyberpunk-inspired neon-lit kind of DnB to what some may call a "nostalgia for lost futures".
Camo & Krooked & Mefjus start Break Away in an already familiar fashion one may have heard on the orchestral version of Ember or the dramatic ballad No Tomorrow, where all the sonic richness of the track is being introduced gradually and in a pace that makes it sound very cinematic. Again, looking for the melodic idiosyncrasy, the artists turn to folk music. Except this time the continent of choice is not Latin America like on Sientelo & Loa, but something more Asian and sounding like it's coming from India and the Middle East at the same time. Looming in the distance, the dimmed vocalizations of the new MODUS imprint release get "zoomed" by reintroduction of their full frequency range and dominate the melodic part of the trio's new epic Breaks / DnB song.
On the rhythm section, Break Away impresses with its sudden and breathtaking beat changes and the glitchy sound design, woven into the groove of the song so seamlessly, it starts messing with the listener's mind. As the frequency of the collaborations between C&K and Mefjus increases, so does the chemistry between the three producers, making their long playing record one of the most expected in the genre.
Stream Camo & Krooked & Mefjus – Break Away on SoundCloud below!
Looking for more music like Break Away?