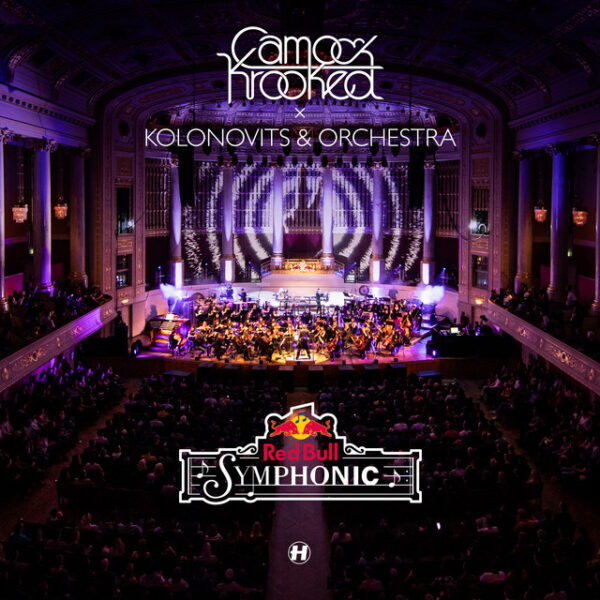 Do you want to hear something truly majestic? If yes, then give a listen to the Red Bull Symphonic's version of 'Ember' by Camo & Krooked. They performed this track together with the legendary composer Christian Kolonovits and a 74-piece orchestra. Yes, you read that right! The famed DnB producers left the fans awe-inspired when they mixed their greatest hits with live orchestral elements. However, the feat of blending the symphonic sound with drum and bass elements at 175 BPM was not easy. But the duo and Kolonovits pulled off this daunting task and the result was worth all the efforts.
Issued by Hospital Records, the live rendition of 'Ember' by Camo & Krooked and Christian Kolonovits was beautifully composed. Both stars exhibited their sheer talent to present this track in a different style that gave it a whole different meaning. Their performance breathed new life into the track. This version is so addictive that it wouldn't be a surprise if it becomes the duo's most streamed track on Soundcloud or any other audio streaming platform. They have gracefully formed and shaped this song with their creative ideas, quality production, and passion that speak volumes. This track is a total crowd-pleaser that will make you feel the emotional vibes thanks to its mesmeric beats and charismatic melodies.
Camo & Krooked's 'Ember' with Christian Kolonovits is ethereal. You wouldn't know how elegantly they put this trance-inducing song together unless you listen to it. The trio created this harmonious cut with delicate violins, enchanting synth lines, melodic organs, soothing cellos, and ardent percussion all of which create an absolutely mesmerizing energy. This collaborative work shows amazing perfection that will leave you wanting for more.
The symphonic take on 'Ember' by Camo & Krooked and Christian Kolonovits offers a perfect blend of DnB and orchestral elements that we didn't know could co-exist. It proves that sometimes fusing two very distinct genres together can sound heavenly. We are spellbound by this masterful track and can't get enough of it. Make sure to check out the full Red Bull Symphonic album, it is a pure masterpiece!
Stream 'Camo & Krooked – Ember (Red Bull Symphonic)' on YouTube below and grab your copy HERE!
More About Camo & Krooked:
Camo & Krooked are an electronic music producer/artist duo from Vienna, Austria with their musical roots embedded in drum and bass, consisting of Reinhard "Camo" Rietsch (born 12 November 1983 in Salzburg) and Markus "Krooked" Wagner (born 31 July 1989 in Lilienfeld).
Follow Camo & Krooked:
Soundcloud
YouTube
Myspace
Facebook
Twitter
Instagram
Join Us On: