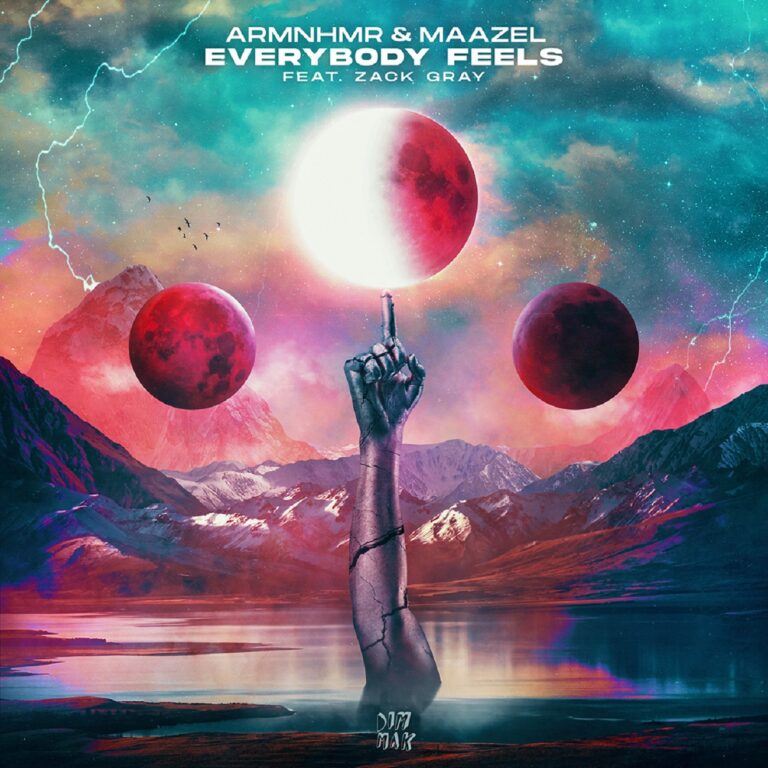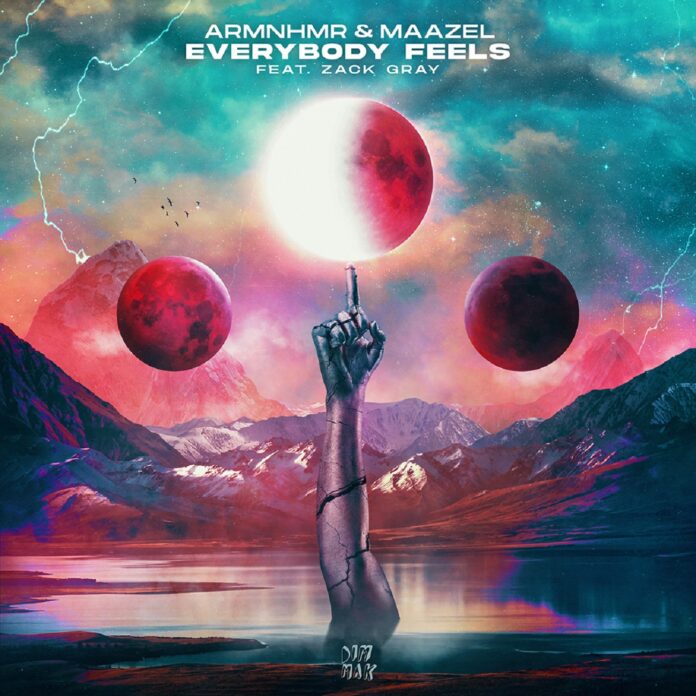 The LA-based duo ARMNHMR are ruling the dance music scene with their amazing tunes like, 'One Sided,' 'The Universe Is Yours,' and 'Silver Lining.' The guys truly know how to make their fans experience a range of different emotions with their music. This is why they have become so insanely popular over the years. The duo has now teamed up with Maazel and Zack Gray to deliver a huge cinematic Future Bass gem entitled, 'Everybody Feels.' This track is extremely powerful and will hit you right in the feels. 'ARMNHMR & Maazel – Everybody Feels feat Zack Gray' is a beatific piece of art that is crafted to perfection. The production of this song feels grand on every level. The release of this song is also accompanied by a beautiful ARMNHMR lyric video. 
'Everybody Feels' is a high-wired, emotional collaboration between ARMNHMR, Maazel, and Zack Gray. All of these artists have built a core-rattling, emotive atmosphere together. Furthermore, Gray's vocals raise the temperature to a simmering high as he takes you through soothing dips and valleys. This intoxicating tune is edged towards a ballad-like composition with impulsive euphoria. The celestial basslines effortlessly blend with the magnificent soundscape and heavenly percussions and make the track brim with addictive hooks and drops. 'ARMNHMR & Maazel – Everybody Feels feat Zack Gray' might very well make some listeners a bit teary-eyed. This song is fueled with subtle synth and a powerful topline that will instantly make you vibe to the crescendoing notes.
'ARMNHMR & Maazel – Everybody Feels' simmers and pulsates and truly displays that these artists can conjure larger-than-life tunes. This cinematic Future Bass song feat Zack Gray plummets and ascends with a soothing vocal treatment and mesmerizing melodic chords. Additionally, the ARMNHMR lyric video is just as good and transient. This collaboration is a potent personification of genre-blending goodness. This song will surely be hailed for its highly expressive aura and exuberance. ARMNHMR & Maazel have truly left our hearts glowing with this memorable collaboration.
Stream 'ARMNHMR & Maazel – Everybody Feels' on YouTube below!
Streaming Options: