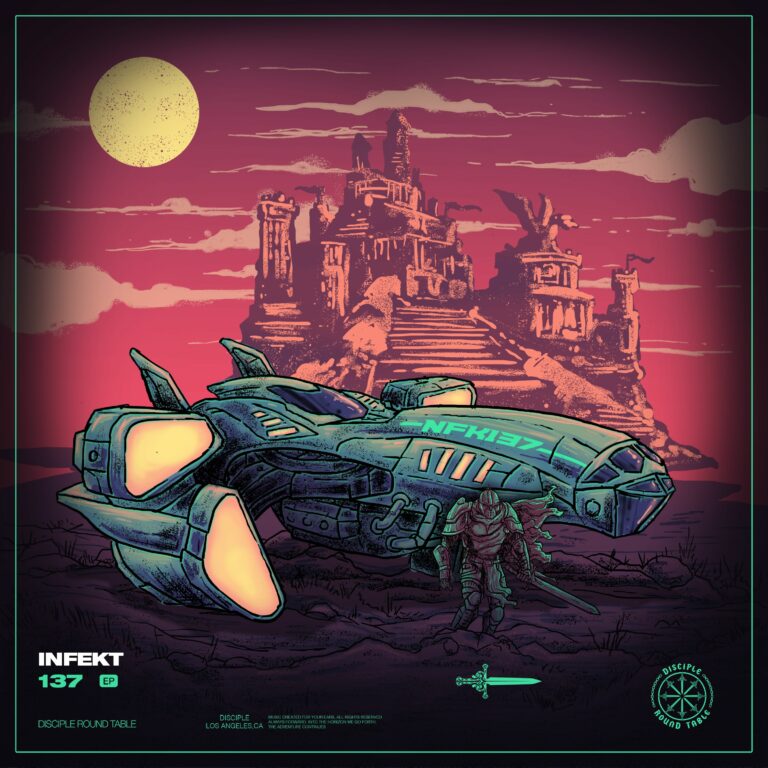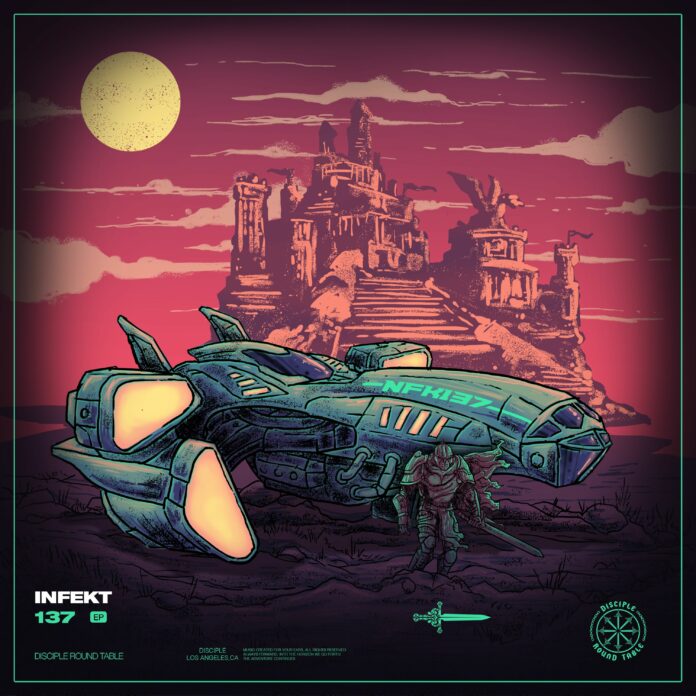 Bass face in the place! "Infekt – Orgalorg 2021″ is a space-aged reinvention of one of the biggest tracks from the young artist's career. The Montrealer now made its home on the round table of Disciple Records. "Orgalorg 2021" is truly the definition of head banging Riddim style Dubstep. It is sure to receive even more plays than the original as a result of its mind melting bass and slamming beats. The original, of course, received spins and support from some top tier talents, including Jkyl & Hyde and Getter.
Fully loaded with some of the nastiest, hard-hitting bass we've heard all year, "Infekt – Orgalorg 2021″ is a full scale riot. Smashing down the doors with a barrage of ultra powerful wobbles in addition to shredding synths, you better fasten your seatbelt. This is one track that is sure to hit, because frankly, Disciple Records is not known to miss. A perfect example of what Riddim Dubstep is, not only is it ultra aggressive but also extra dirty. Dip it in darkness and you have one of the best hard Dubstep reboots we've heard in some time. Infekt takes no prisoners and his rock hard beats and high octane bass synths swarm like locusts.
It's not as if Disciple Records needed anything else to solidify their position atop the Riddim Dubstep food chain. In the case of "Infekt – Orgalorg 2021″, they simply further that agenda, dispelling the notion that Dubstep is meant to be accessible. They opt instead for violence and mayhem shot out of your speakers like a cannon. If you like your music to be the perfect soundtrack to the apocalypse, then you've come to the right place. This is machine gun fire in musical form. Stream it on Youtube below and grab the Free Download HERE.
Stream "Infekt – Orgalorg 2021" on YouTube below!
Looking for more tracks like "Infekt – Orgalorg 2021"?