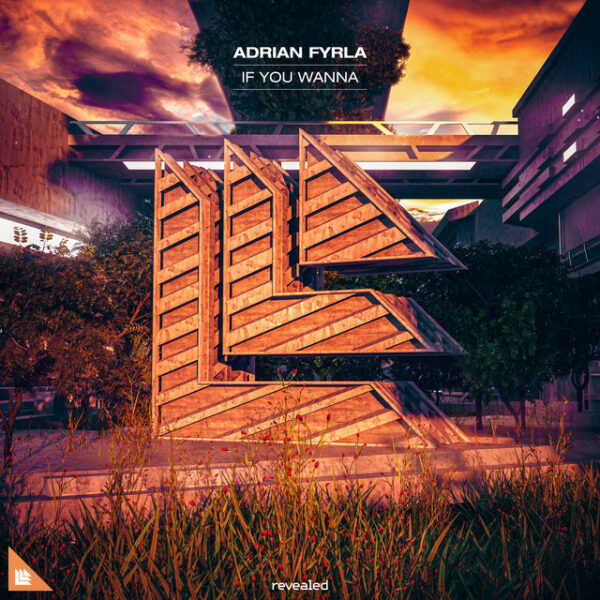 Personally, as a DJ, it's been a long time since I wanted to record a DJ mix. Between Covid, new business opportunities, and family life, I've just been too busy, and not totally inspired to create one to be perfectly honest. I say that to express how good "Adrian Fyrla – If You Wanna" really is. Two minutes into this song, and I knew it was time to make a new DJ mix. The moment the first beat dropped, my face lit up like a Christmas tree because of the twisting and intoxicating VST synths. This is a main room anthem in the truest form. This new Revealed Recordings EDM release and brand new Adrian Fyrla music has everything you want from a peak hour track!
"Adrian Fyrla – If You Wanna" absolutely belts. It hints towards the standard Big Room "Progressive" sound, that we expect from a Revealed Records EDM release, but then warps into some genre-melting, hands in the air Future House vibes. The builds are fantastic, they take their time growing the tension and then unleash it into pure main stage chaos. Having already captured the attention of the biggest names in the game, this new Adrian Fyrla music will further his mainstream popularity. His reputation is already well established, as a matter of fact, he's already received support from the likes of Dimitri Vegas & Like Mike, Steve Aoki, Hardwell, Don Diablo, Showtek and Fedde Le Grand,
The leading edge has always been the comfort zone for Revealed Records EDM releases. "Adrian Fyrla – If You Wanna" should be right at home there. This brand new Adrian Fyrla music is an absolute roof-raising anthem that will be on rotation with every main stage DJ this summer. It's already receiving spins from Showtek and Futuristic Polar Bears! This track really is so cool that it got me back in the studio to create a new mix. If music has one job to do, it's to inspire. With that considered, "If You Wanna" is already massively successful! Stream it below right now, or check it out on the Revealed Recordings website, HERE.
Stream "Adrian Fyrla – If You Wanna" on YouTube below!