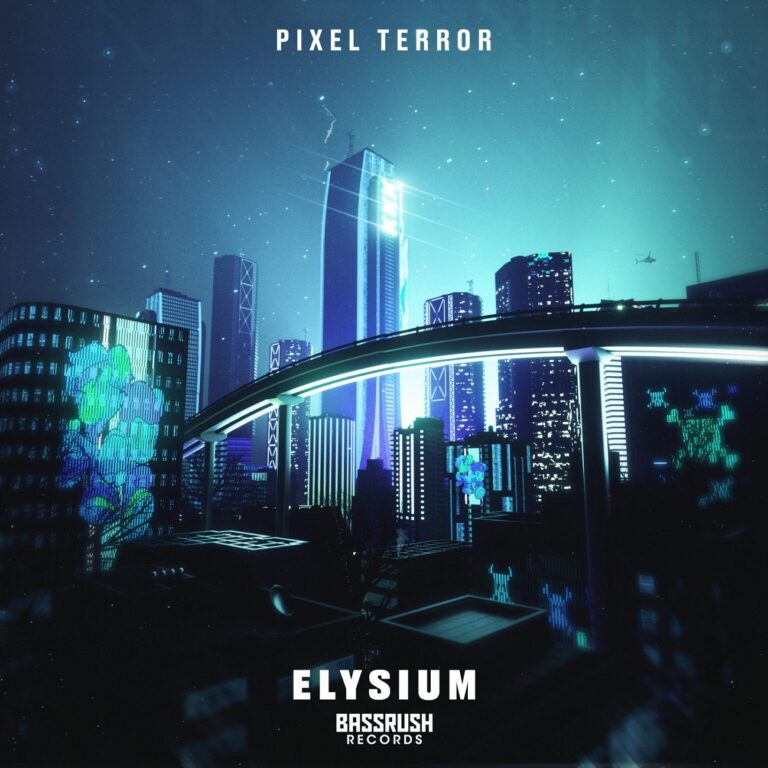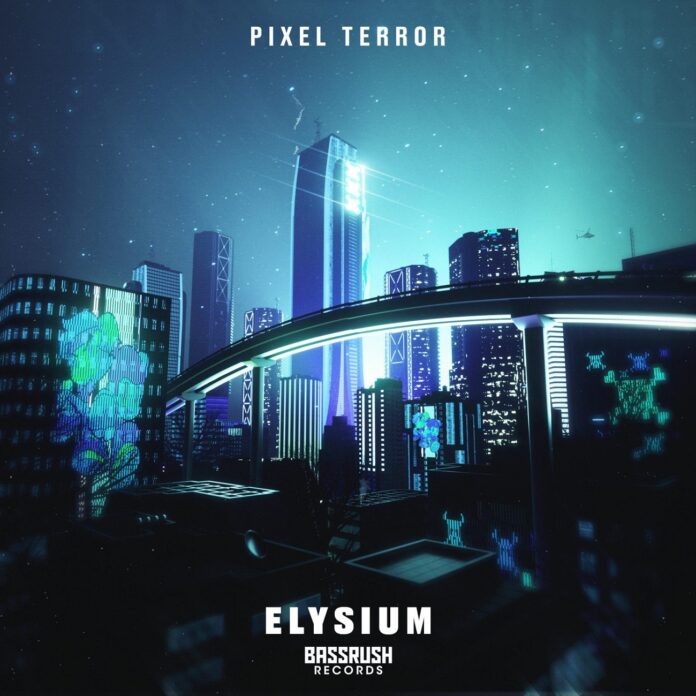 Get ready to see a glimpse of the future as Pixel Terror has just rolled out a brand-new track titled, "Elysium."  The duo has already spun major fury with their massive releases like, "Sleepless," "Amnesia," and "Collapse." With this new Pixel Terror music, you are in for a hardcore, mind-splitting journey of intriguing cadences. The artistic duo has proven its worth with glitchy screeches and modern sound design that will fuel your fantasies of an edgy dystopian soundscape. Overall, "Pixel Terror – Elysium" is a fabulous effort that amplifies and intensifies with every move. It is truly a sonic treat. Plus, the duo isn't just stopping with this fiery Bassrush Records Dubstep release, as they have already promised an upcoming EP for the fans.
On this Bassrush Records Dubstep tune, expect spine-breaking grooves and glitchy wubs that combine in a dark and broody ambiance. "Elysium" is perforated with earth-shattering and furtive heavy bass patterns that will melt your brain, nothing less. The highly electrifying production value of this beat-crushing number will grip your senses in a headlock, and it won't let go. Following mind-altering highs and lows, this new Pixel Terror music will leave you breathless. The song moves with an out of control intensity and will definitely generate some mosh pits at festivals this season.
The lethal assault that Pixel Terror has unleashed on "Elysium" is a cut conjured for dark raves and flashy dancefloors. The almost psychedelic chaos and colossal drops on this intensely pulsating Dubstep tune is a crowd-pulling effort. Once you hit play, this superlative single will transport you to a future realm of relentless Dubstep fury. The merciless aura of "Elysium" promises ultimate domination over the bass music airwaves. You can stream this enigmatic madness on YouTube below and find more streaming options HERE. 
Stream "Pixel Terror – Elysium" on SoundCloud below!
Looking for more music like "Elysium"?