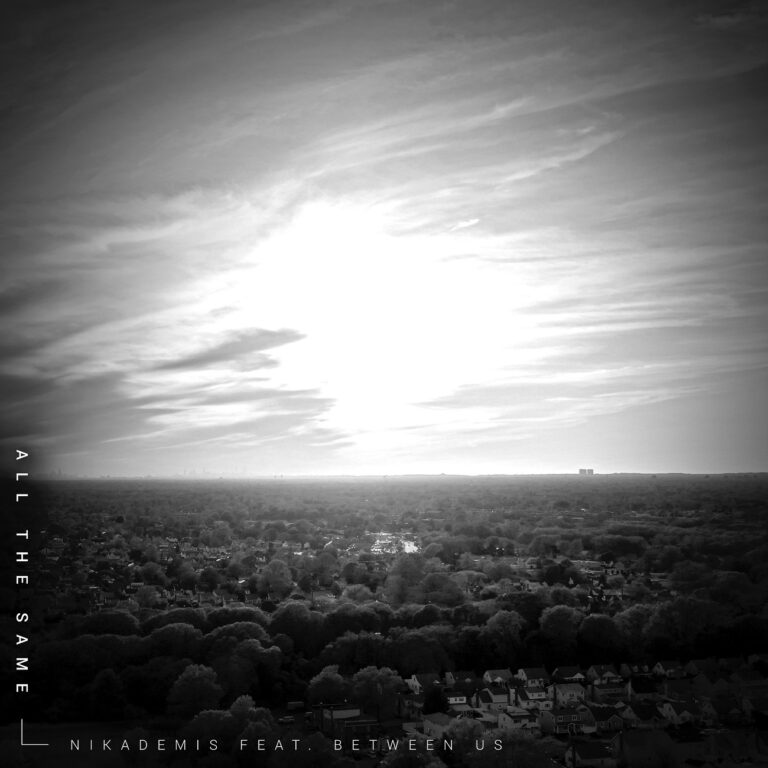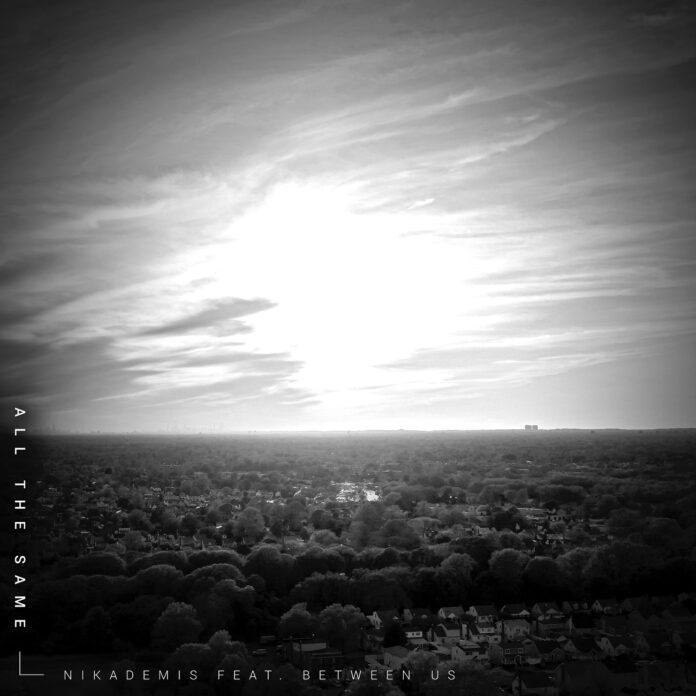 It has been a breakout year for the NY-based DJ/Producer Nikademis as he brings out banging tracks one after the other. He recently delivered an outstanding official remix for Big Gigantic's tune 'Where I Wanna Be' (make sure to check it out if you haven't already.) He has now returned with a fresh new tune entitled, 'All the Same.' It is a true melodic Dubstep mix that engulfs the listeners in its addictive stupor. This track is a collaborative effort with singer and song-writer BETWEEUNUS. The thumping ambiance and driving vocals combine brilliantly in this high-powered song. Nikademis – All the Same is filled with atmospheric twists and turns that truly shakes you up.
Nikademis – All the Same starts off thoughtfully with delicate flavors which include ardent vocals from BETWEEUNUS. The contrast of hard-hitting beats and emotional vocals really set the mood of the track. The pulsating aura of this Dubstep mix is extremely exhilarating which gives this track a sense of finesse and a unique flair. The song does not lose its melodic edge as the growling rhythms and clattering basslines create a powerful vibe. This tune is driven by superlative chemistry between fervent percussive elements and impassioned vocals. One of the high points of the song comes from the epic melodic drop that proves Nikademis has many aces up his sleeves. The artist has shown great versatility when it comes to producing music that is bass-driven and easily switches cadences to captivate the fans with its lively aura.
'All the Same' by Nikademis and BETWEEUNUS is a hay-wired production that will transcend you to a zone of euphoria and yearning. It is a stellar song that leans on to its anthemic groove while lyrically, it rolls out a set of classic and heart touching rhythms. The song is built on thickly layered orchestration where the swings and swirls will wrap you with its warmth. While listening to the track, you will be astonished by how deft-handedly he has built this harmonious opus. This Dubstep mix feels like an odyssey with perpetual synth stabs that are equally uplifting and gritty.
Nikademis and BETWEEUNUS' 'All the Same' is a marvelous listening experience as persuasive rhythms will encapsulate you in a frenzy. Whereas, the slick vocals bring a sense of restraint to the dynamic song. The artist has done a fabulous job to take it up a notch in his creativity as the tune comes with an appealing touch to it.
Stream 'Nikademis – All The Same' on YouTube below!
Streaming Options:
Nikademis – All The Same Apple Music
Nikademis – All The Same Spotify
Nikademis – All The Same Soundcloud
Nikademis – All The Same FREE DOWNLOAD
Nikademis – All The Same Download
More Streaming Options HERE
---
More About Nikademis:
Nick Liuzzi aka "Nikademis" is a 21 year old electronic music producer and artist from Long Island, New York. His is inspired by darkness, mysteriousness and anger, yet also showcases empowering melodies and vocals. Nick took up an interest in mixing music when he was 12, and soon after purchased his first DJ controller and taught himself basic mixing techniques. At 13 years old, he joined with two of his friends to invest in some basic equipment, and they began DJing locally. During that time, one of Nick's friends showed him electronic music, and he quickly fell in love with the genre.
He took up the hobby of producing music when he was 14, and spent most of his free time in high school on his laptop working to improve his production. Nick now focuses on a balance of work and music. His recent remix of "Takeaway" gained support from Timmy Trumpet on his radio show and from The Chainsmokers themselves. One of his latest flips of "Divinity" by Porter Robinson gained support from Proximity, Zack Martino, and Trap Nation, and has over 30k plays.
Nikademis has gained more and more recognition for his tracks from industry-renowned artists. His track "Lights Out" that is soon to be released already has early support from Blanke, Illenium, & others. Labels like Revealed, Protocol, Dim Mak, & Panda Funk have supported his tracks along with artists like Two Friends, Julian Gray, Robin Hustin, Kap Slap, Far Out, SWARM, and more. Nick hopes that his brand can one day grow big enough to where he can give back and do good for the world through music