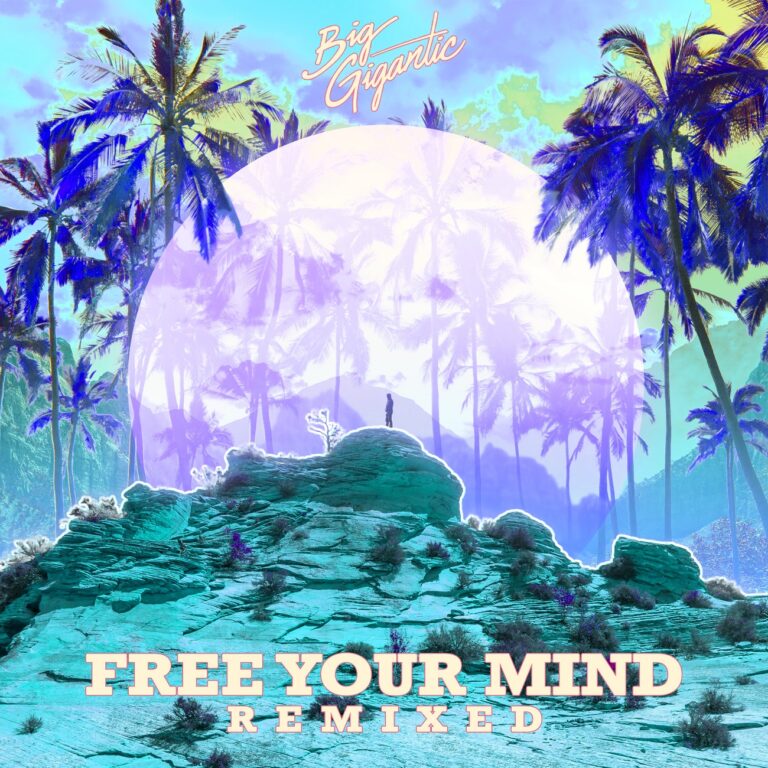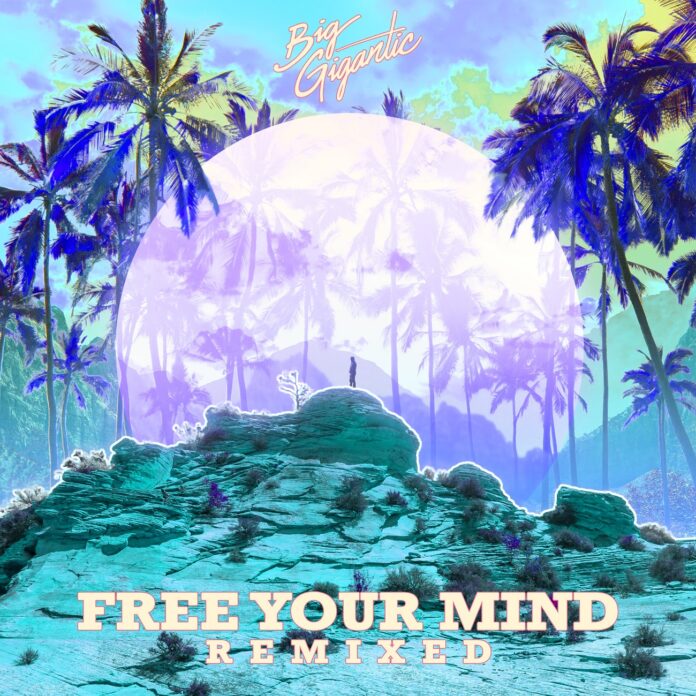 If a banging number with throbbing beats is the flavor you're craving for, then stream the remix version of Big Gigantic's 'Where I Wanna Be' by Nikademis. The 20-year old EDM producer has carved out an impressive reputation for himself. He is recognized by some of the biggest names in the industry for his talent, artists such as Kap Slap and The Chainsmokers. Similar to his previous bass-hyped tracks, 'Ghosts' and 'Lights out', his 'Where I Wanna Be' remix released under the label Counter Records is fresh and heavy-hitting. This Big Gigantic track was already a fast-paced, slithering opus, but Nikademis' treatment of the song is groundbreaking.
Nikademis' take on Big Gigantic's song 'Where I Wanna Be' is a power-driven affair that kicks off with a booming ambiance. It is an enthralling track with superlative melodies and vocals, creating a stellar atmosphere. This Counter Records release is loaded with ecstatic euphoria, where banging percussion and rhythm grab your attention from the get-go. His version of the track is filled with glistening synth stabs and gleaming basslines that are powerful enough to cause havoc on the dance floor.
The remixed version of 'Where I Wanna Be' by Nikademis is exhilarating, fierce, and energetic. The reflective lyrics, gorgeous melodies, inventive arrangements, and the meticulous instrumental work come alive in this version. Released via Counter Records, this track is skillfully produced, offering intense highs and lows which give the song a great intensity. This tune is dominated by pulsating rhythms that are fused with sharp synths and catchy vocals. The aura of the track is harmonically upbeat and powerful while the celestial percussion complements the intonation of the song. It's one of those intoxicating cuts that will rip through the crowd with its buzzing energy.
The remixed version of 'Where I Wanna Be' by Nikademis effortlessly and beautifully glides on the strength of percussive elements and dynamic basslines that showcase Nikademis' sheer talent. Issued by Counter Records, this release is featured on Big Gigantic's album, 'FREE YOUR MIND DELUXE' which also includes CloZee's version of their hit tune 'You're the One,' another must-listen remix!
Stream 'Big Gigantic – Where I Wanna Be (Nikademis Remix)' on YouTube below!
Streaming Options:
Big Gigantic – Where I Wanna Be (Nikademis Remix) Apple Music
Big Gigantic – Where I Wanna Be (Nikademis Remix) Spotify
Big Gigantic – Where I Wanna Be (Nikademis Remix) Soundcloud
Big Gigantic – Where I Wanna Be (Nikademis Remix) FREE DOWNLOAD
Big Gigantic – Where I Wanna Be (Nikademis Remix) Download
More Streaming Options HERE
---
More About Big Gigantic:
Big Gigantic, whose blend of mind-‐bending beats, thunderous bass, and frenetic melodies has developed a rabid following since forming in 2008, have taken their sound to yet another dimension with the release of 2014's 'The Night is Young.' The album, by Boulder, CO-‐based saxophonist/producer Dominic Lalli and drummer Jeremy Salken, features Cherub on it's title track, as well as an eclectic mix of tracks that span genres from electronic and dance to hip hop and electro soul.With a provocative sound that's as thoughtful as it is danceable, Big Gigantic weaves whirling melodies into addictive beats and samples that wouldn't sound out of place on a Kanye West or LCD Soundsystem single. No genre is off-‐limits for Big Gigantic, whose breakthrough sound channels everything from funk and dub-‐step to house and hip-‐hop.After graduating with a master's degree in jazz at the Manhattan School of Music, Lalli relocated to Boulder and began performing with Salken, experimenting with the idea of interpreting traditional DJ-‐based music with live instruments. The duo built up early hype in 2008 with local shows and one-‐offs around the country before releasing their debut album 'Fire It Up' in 2009 and embarking on a full US tour.Already a smash on the festival circuit, Big Gigantic transcendent live shows are a showcase of brilliant improvisation and a tightly-‐knit bond between Salken and Lalli, who breathlessly alternates between keys, sax and laptop, building a futuristic wall of sound that keeps the crowd on its feet. The marathon shows feature a variety of songs new, old and unreleased, as well as outside-‐of-‐the- ‐box remixes. Big Gigantic is currently touring nation-wide in support of 'The Night is Young.
FREE YOUR MIND DELUXE TRACKLIST
Disc 1
1. Daybreak
2. Let The Speakers Blow
3. Free Your Mind (Feat. Jennifer Hartswick)
4. Burning Love (Feat. Kidepo)
5. St. Lucia (Feat. Felly)
6. Higher (Feat. The Funk Hunters & Eric Benny Bloom)
7. Friends (Feat. Ashe)
8. Where I Wanna Be
9. You're The One (Feat. Nevve)
10. Supergiant (Feat. TOBi)
11. Baad (Feat. Pell & Louis Futon)
12. Moonlight (Feat. Trella)
13. Ain't Got Nothin' (Feat. Lyle Divinsky)
Disc 2
1. You're The One (feat. Nevve) (CloZee Remix)
2. Higher (Feat. The Funk Hunters & Eric Benny Bloom) (Opiuo Remix)
3. Friends (feat. Ashe) (Party Pupils Remix)
4. Where I Wanna Be (Nikademis Remix)
5. Burning Love (Feat. Kidepo) (AHEE Remix)
6. Moonlight (Feat. Trella) (Daniel Allan Remix)
7. Where I Wanna Be (Kotek Remix)
8. Higher (Feat. The Funk Hunters & Eric Benny Bloom) (Samurai Del Remix)