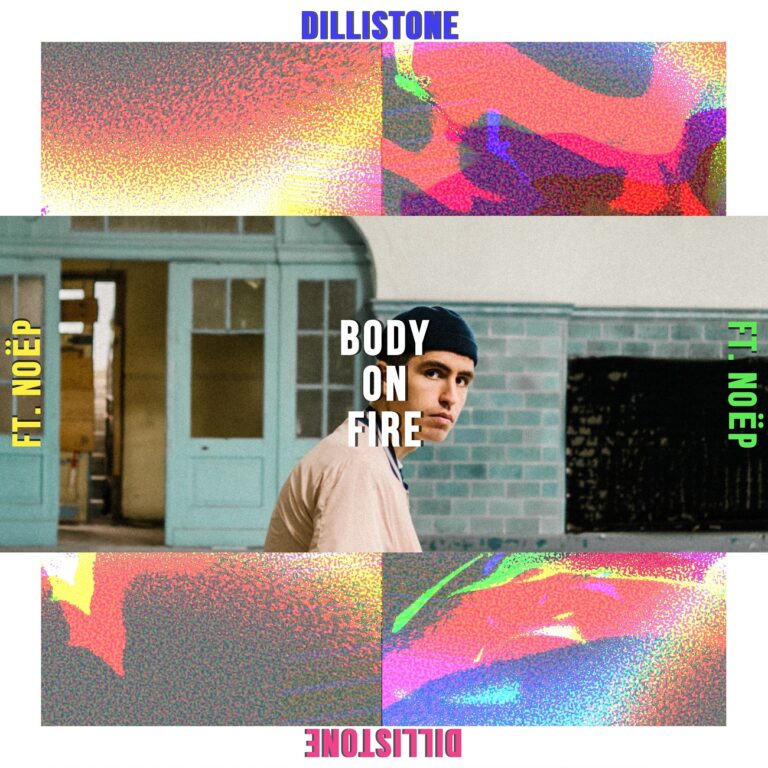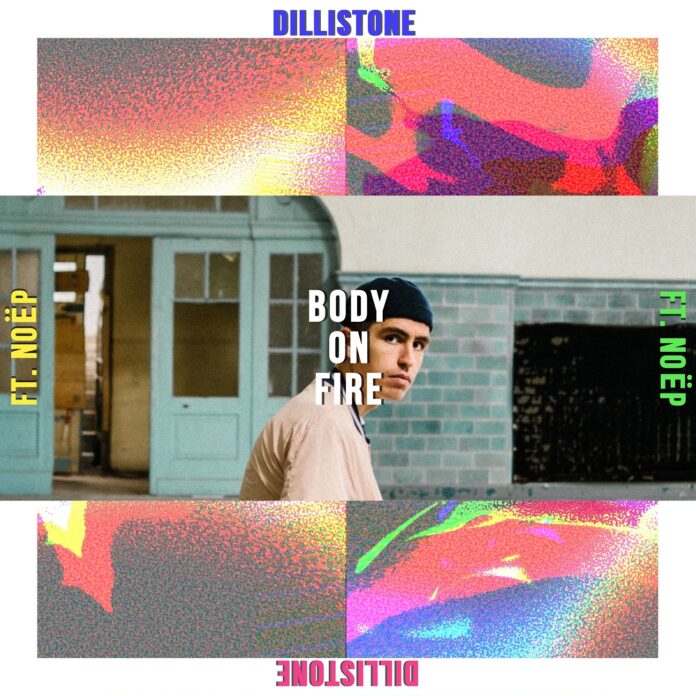 Known for his melodic sound, Dillistone's releases are always fresh and crisp. He joined the EDM scene at the age of 16 and since then, this Berlin-based DJ and producer have never looked back. In 2015, he released the extremely addictive track, 'Diamond Child' which helped him gain a lot of popularity. From that point onward, Dillistone has gone on to put out tracks like, 'Girls Just Wanna Have Some Fun',' 'Rude' and 'Yellow' all of which received tens of thousands of hits on Soundcloud alone. He is now back with another mellifluous song entitled, 'Body on Fire' that features amazing vocals from NOËP. It is a stellar tune that demands a spot in your Deep House playlists. 
Dillistone and NOËP have united to bring you the dreamy track called, 'Body On Fire.' It is a soothing cut that will get you hooked. Just like his previous releases, this song is really trance-inducing. It is gracefully structured with clever beats layered over mesmerizing pads and groovy percussion. The addition of smooth vocals by NOËP over these elements makes the whole affair reposeful and hypnotic. The duo garnished this Deep House track with their creativity, quality production, and passion that speak volumes. This tune is a total crowd-pleaser that gives off a lively vibe because of its mesmeric rhythms and charismatic melodies. 
'Body On Fire' is a beautifully composed track by Dillistone and NOËP. Both artists exhibited their sheer talent to present this enticing track in a unique entrancing style. The duo designed this harmonious song with bouncing synth and fervent basslines along with the ardent percussion that adds beauty to this amazing opus. It is an ethereal track that will definitely shine in your Deep House playlists.

Dillistone and NOËP have tightly marshaled 'Body On Fire' with heavenly melodies that will leave you spellbound. The song builds excitement and will surely compel you to add this tune in your Deep House playlists. We are magnetized by this release and hope that they work together again soon.
Stream 'Dillistone & NOËP – Body On Fire' on YouTube below!
Streaming Options:
Dillistone & NOËP – Body On Fire Apple Music
Dillistone & NOËP – Body On Fire Spotify
Dillistone & NOËP – Body On Fire Soundcloud
Dillistone & NOËP – Body On Fire FREE DOWNLOAD
Dillistone & NOËP – Body On Fire Download
More Streaming Options HERE
---
Connect With Dillistone:
---
More About Dillistone:
A love child of Copenhagen, Shanghai, London and Berlin, Dillistone is the stage name of Morten Aamodt, a Danish born producer and DJ who learnt his art in the post-World War II bunker studios and clubs of China. Partly raised in Copenhagen, Dillistone moved to Shanghai at an early age, a melting pot of nationalities and experiences with an emerging music scene that was readily open to new sounds. It did not take long for him to start DJ'ing at club nights at the ripe age of 16 and running his own regular nights a year later in some of the city's underground clubs. Post Shanghai, Dillistone secured a place at the Liverpool Institute of Performing Arts where he trained in Acting, something that undoubtedly influences his music and can be heard in the frankness about emotions and what lies beneath the facade. Grounded in a blend of singer- songwriter and slowly evolving electronic productions, Dillistone is known for manipulating vocal chops and narrative lyrics to create songs that you will cry or love to. He first gained exposure online through well received remixes of Dua Lipa, Laurel and Frances before releasing a dream-like collaboration titled 'Diamond Child' with singer songwriter Aayushi, that found its way to the top of Hypemachine. Since then, Dillistone has featured regularly at the top of the Hypem charts, releasing his debut EP "Furnace" in 2016 and a double single release via Youtube channel Mr Suicide Sheep's tastemaker label, Seeking Blue – which has since racked up 6 million streams on Spotify, and a concept EP called 3rd Culture EP in 2019. Besides creating his own music, Dillistone also produces and writes for artists internationally under EERA Edition / BMG from his base in Berlin.