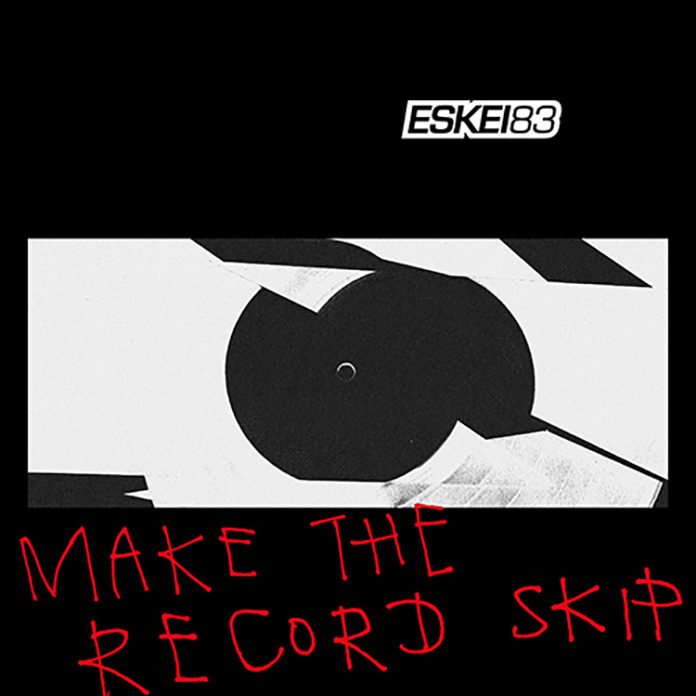 Just released through his own co-founded label Crispy Crust Records is "Make The Record Skip" from ESKEI83. The German DJ champion and producer is focusing on making music that incorporates a live performance element.
He certainly achieves this with his latest track. Whilst it captures his typically weighty bass signature, vinyl scratches, and needle effects are woven into the mix.  Quite simply, it makes you feel like you're listening to it live. ESKEI83 says: "As a DJ with a long and successful Turntablism and DJ battle background, performing my tracks live was always very important, and still is.  I scratch, do work with a sampler/drum pads and use turntables. My sets stand out because I'm not just playing tunes; I actually do something during the set. Especially in EDM/bass music, it's not very common that DJs do more than just playing tracks."
Listen now!
About ESKEI83
In 1998 he bought his first equipment and started working on his own beats at home. In doing so, King taught himself corresponding skills, His first appearances were in youth houses and smaller clubs. After graduation, König moved to Dresden to complete an apprenticeship as a media designer. Since 2005 he works as a full-time DJ. His stage name is composed of the initial letters of first and last name and his year of birth.
In 2013, König participated for the first time in the Red Bull Music 3Style. This DJ contest has been held annually since 2010 and is one of the most important in the world. He won the National Finals and finished third at the World Finals in Toronto. In the following year, he again took part in this competition and was now able to prevail at both national and international level. In 2014, he won the World Cup in Baku and has since won the title Red Bull Music 3Style World Champion . This success succeeded him as the first German ever.
Every year ESKEI83 plays over 150 shows. In addition to worldwide club shows ESKEI83 puts on many festivals annually, including Rock am Ring or the Splash! Festival.
From 2016 to 2018 he was the official tour DJ of the Fantastic Four and performed with them both on the Four and Now Tour as well as on numerous festival dates. In 2017 he was involved in the album production for Captain Fantastic and produced the title This Is My Thing.
Furthermore in 2014 he founded, together with the DJ duo Drunken Masters, the label Crispy Crust Records, where he brings out many of his productions. Other artists on the label are Tropkillaz, Delusion, Karol Tip, Donkong, Ben Esser, Wax Wreckaz and Psychic Pressure.
Follow EKM.CO on:
Spotify
Soundcloud
Youtube
Facebook
Twitter
Instagram
Looking for music promotion?
Submit Here