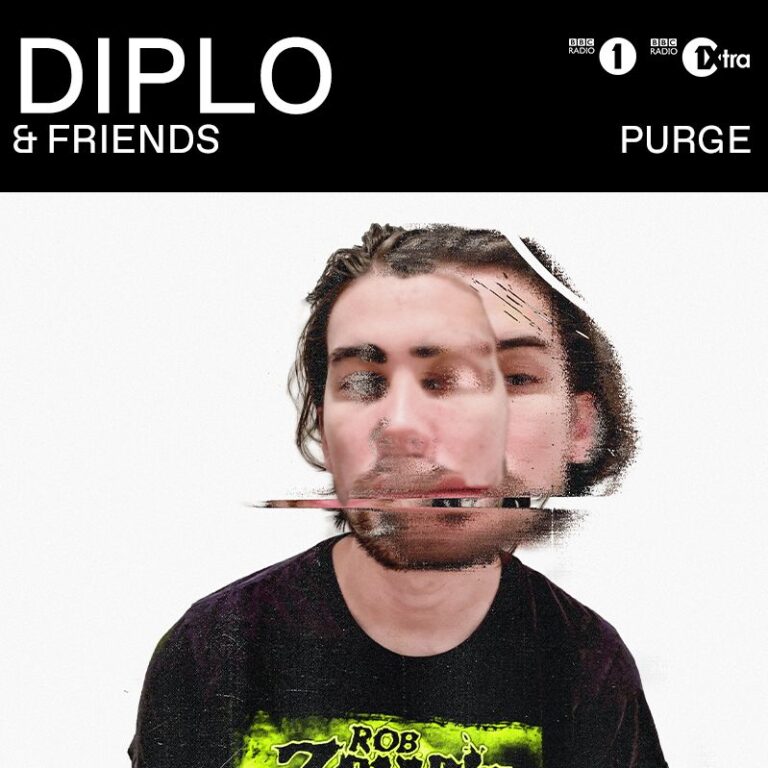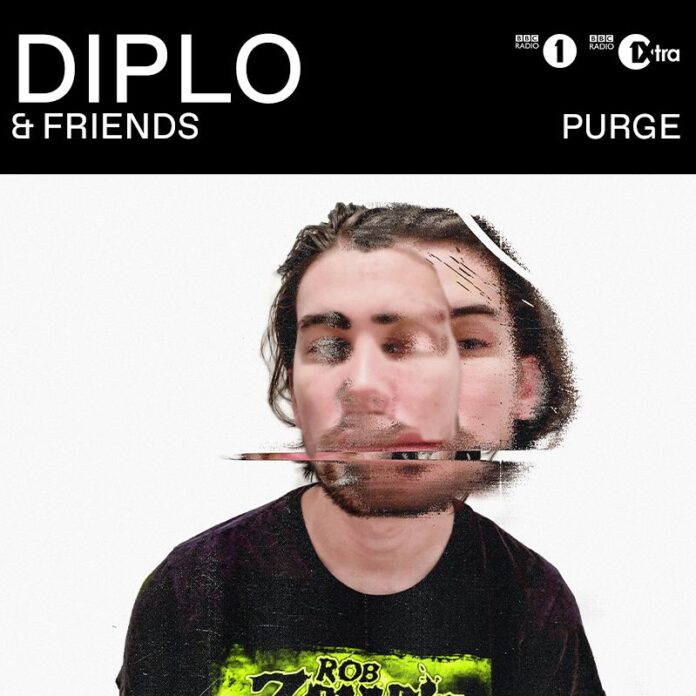 PURGE's popularity skyrocketed when he released his debut EP on Skrillex's label 'NEST HQ.' Since then, he has been unstoppable. PURGE most recently made his appearance and got the opportunity to play a set on Diplo's 'Diplo and Friends' radio show on BBC Radio 1. Considering how big of a star Diplo is, it is a dream for most EDM artists to appear on his show. This time PURGE got the opportunity to display his music.  
PURGE opened his mix with his unreleased remix of 'Wardogz' by GRAVEDGR. His playlist contains a unique mingle of electro, drum and bass, dubstep and trap cuts. He featured songs from various artists including 'Mental' by ARCHIIVED, 'Unleash' by Bear Grillz, 'Turnt' by CANCEL, 'Fearful' by Blvk Sheep and 'ALL NIGHT' by Perry Wayne. The opening song sets the tone perfectly for the upcoming barrage of bass-heavy music.
Getting featured on Diplo's show 'Diplo and Friends' is considered a big achievement and a major milestone for any DJ/producer's career. In his one hour DJ mix, PURGE included many exclusives from other fellow producers which is what makes his appearance on the show so special. It also contains some of his unreleased tracks. So, if you are eager to listen to his new tunes prior to the release then you must listen to this BBC Radio 1 official mix.   
Stream 'PURGE – Diplo & Friends Mix' on Soundcloud!
More About PURGE:
PURGE is an American electronic music producer, born and raised in Honolulu, Hawaii. He started producing for bands and artists in 2012 after studying audio engineering in Orlando, Florida getting producer and engineering credits on major hard rock and metal labels and albums.
He exploded onto the scene in the fall of 2016 with his debut EP release on Skrillex's imprint and media outlet, NEST HQ which received high praise from almost every major electronic media outlet and DJ's alike. Both songs on the EP made it's way into the top ten on SoundCloud's "New & Hot" charts. That same year, two single's from Elysian Records pushed his career in electronic music even further into mainstream light. "Holding On" and "Kush" receiving support from EDM giants like San Holo, Krewella, and QUIX.
Since then, PURGE has made his debut festival appearance at EDC Orlando in 2017 and EDC Vegas in 2018 and has had his music released with Insomniac Records, Steve Aoki's imprint and record label Dim Mak and San Holo's imprint and record label bitbird. His song "Torn" remains one of his most streamed songs at 1.2+ million total online streams.
In the beginning of 2018, he released "Pause". A fast-paced and heavy-hitting bass track that had gone on to receive live support from the like's of dance music's most notable acts like Marshmello, DJ Snake, Adventure Club, and Diplo to name a few. 2018 also saw support from the likes of Rezz with two of his tracks, "Atomic" and his remix of Caden Jester's hit "Fade".
Follow PURGE:
Website
Facebook
Instagram
Twitter
Soundcloud
Mixcloud
Join Us On: