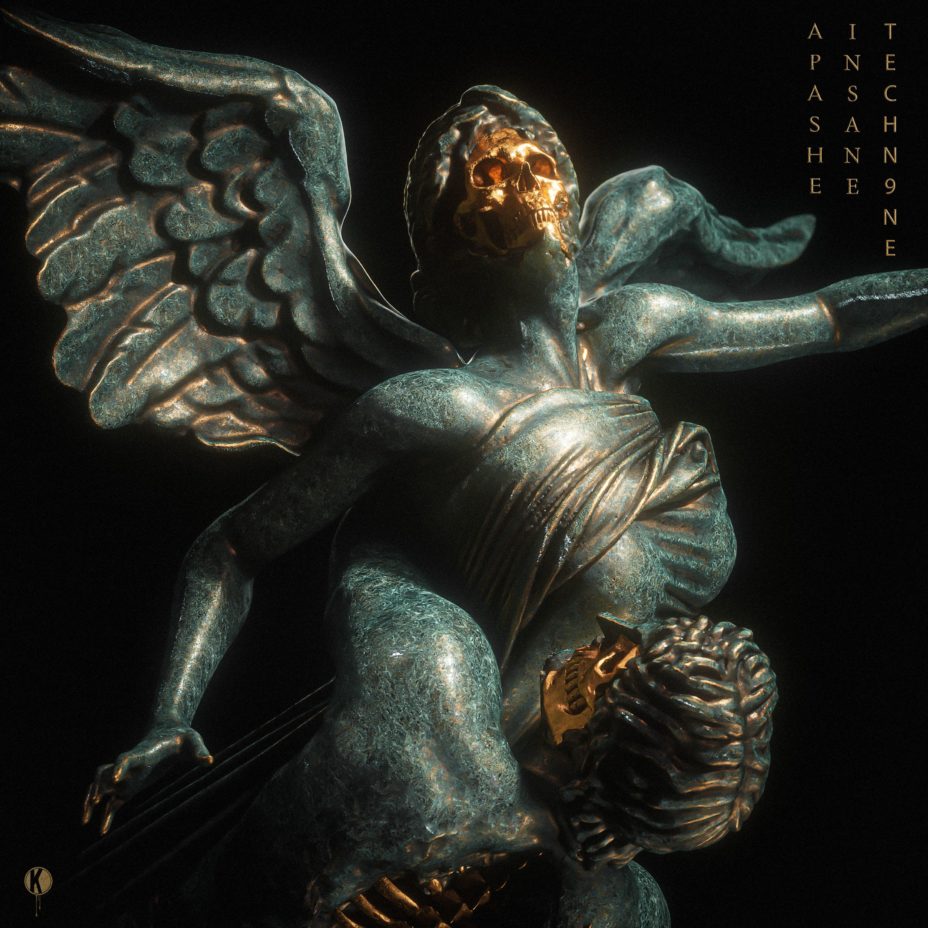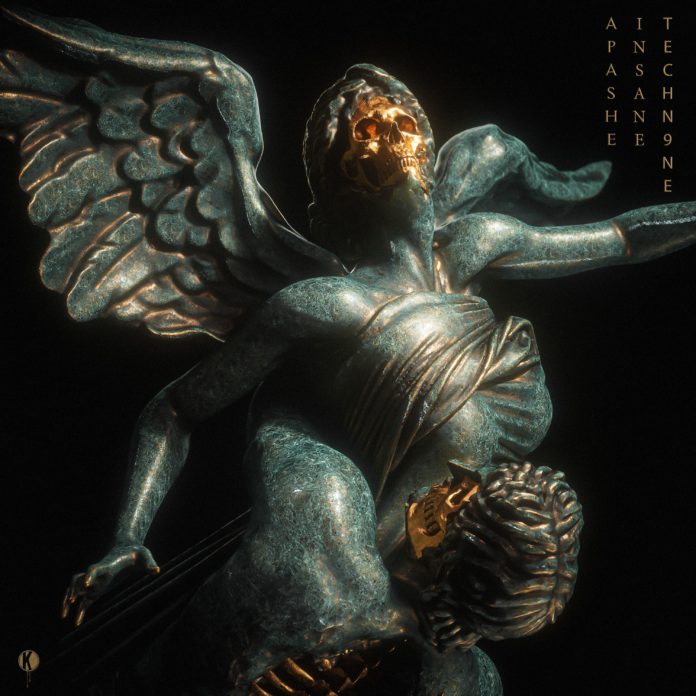 Already the third single from the upcoming Apashe album, after Uebok (with Instasamka) and Distance (with Geoffroy), and it just keeps getting more and more promising. The Renaissance LP is due end of winter 2020 and every time a new single comes out, we get more excited. His album is without a doubt the #1 album on our wait list this year.
The Belgium maestro comes back this time with a huge collaboration with platinum selling rapper Tech N9ne! If by any chance you don't know who Techn N9ne is (that'd be surprising), well he released only 11 studio albums over the past 20 years and has over 3 million monthly Spotify listeners, not to bad for a rapper who always stayed underground, right. Yes, this is a massive featuring but do not worry, Apashe is still delivering his signature blend of Trap, Dubstep and Hip Hop with delicious orchestral and classical flavors!
"Insane" is legendary on every level, from the epic cinematic intro, the earth shattering bassline, the hypnotic and intoxicating orchestral elements, and, of course, Tech N9ne's classic fast "chopper-style" flow, it really takes the intensity to the maximum and just leaves you wanting even more! This one will set fire to so many festivals in 2020!
With only three singles out, the Renaissance LP is already a contender for best electronic music album of the year for us. I know this is a bold statement, but mark my words, you will see. Apashe just keeps getting better and better, he is not only full of surprises but also one of the most talented music producers on the electronic music scene.
Stream "Insane" on Soundcloud & Spotify below and grab your copy HERE!
More about Apashe:
Apashe is a composer and music producer from Brussels, now based in Montreal. Since signing to Kannibalen Records in 2011, he's released a steady stream of anthems that blends electronics with elements of orchestral and classical music, showcasing his groundbreaking sound design and expert sampling.
More about Tech N9ne:
Aaron Dontez Yates (born November 8, 1971 in Kansas City, Missouri), better known by his stage name Tech N9ne or Tecca Nina is an American rapper, co-owner of Strange Music Records and actor. His career has spanned over 24 years, during which he has released eleven albums. According to the He's a Mental Giant Songfacts, his stage name originated from the TEC-9 semi-automatic handgun, given to him by rapper Black Walt due to his fast rhyming style. (Tech is short for technique and 9 is the number of completion. That's why he says the technique's complete so often.)
Make sure to follow Apashe and Tech N9ne below to stay up to date with their releases.
Follow APASHE
SPOTIFY
FACEBOOK
SOUNDCLOUD
INSTAGRAM
Follow TECH N9NE
SPOTIFY
FACEBOOK
SOUNDCLOUD
INSTAGRAM
Follow EKM.CO on:
Spotify
Soundcloud
Youtube
Facebook
Twitter
Instagram