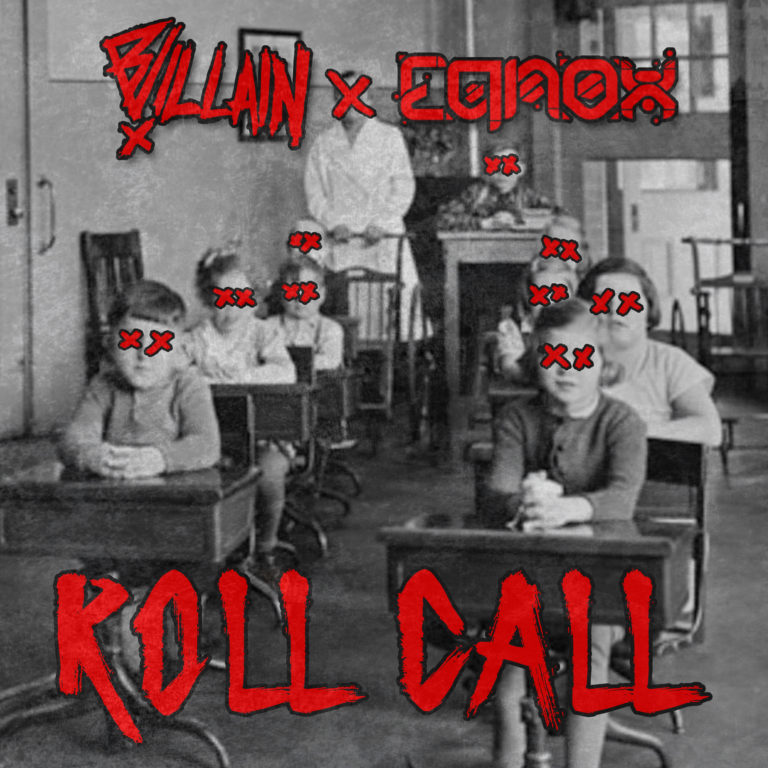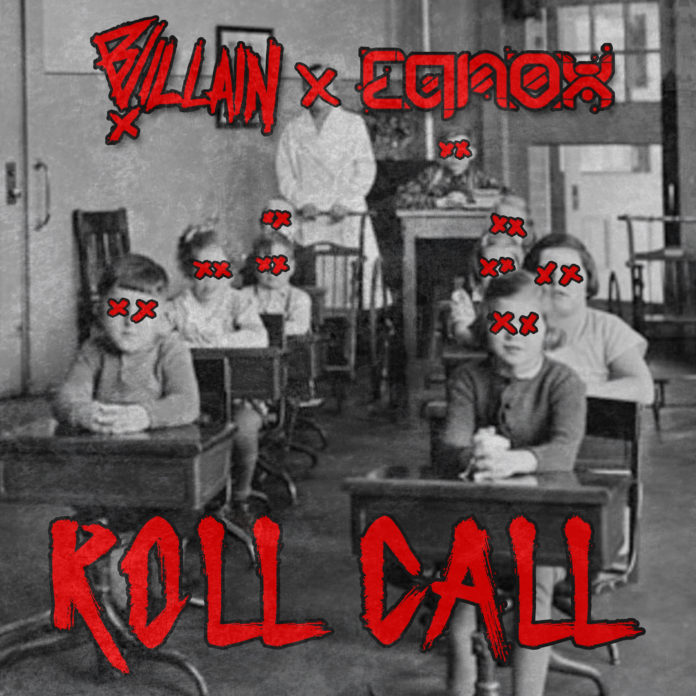 Already two months since the release of his devastating Dubstep banger "WTFU", Brandon Holley, aka B-Villain, is back with a brand new heavy bass music anthem. This time, he teamed up with EQNOX from Icon Collective, that you might know from his super dope Gent & Jawns – Fireball Twerk Remix, to create a filthy new blend of Bass House, Dubstep & Trap.

Offering masterful work with the sound design and the vocal samples, "Roll Call" is what heavy bass music is all about. It is as exhilarating & infectious as bass music can get, the fusion of Bass House and Dubstep has never sounded so good. Sticking to his awesome reputation of offering ever-changing drops and constant switch-ups (something that more music producers should do, instead of creating one dope drop and then reuse it for the whole track) B-Villain and EQNOX work hard to create more variety and evolution in their music and the result speaks for itself, "Roll Call" is a brilliant, complex and invigorating bass music opus.
Stream B-Villain X EQNOX- Roll Call on Soundcloud & Spotify below and add it to your favorite Spotify playlist here.

More about B-Villain:
Shredding is a way of life and B-Villain proves that at every show with high energy EDM/ Trap music to keep the crowd off their feet and constantly engaged. The past four years have consisted of non- stop touring while performing with artists such as Sky Blu of LMFAO, Shwayze, Cam Meekins, and more. With over 100 shows a year, there is no slowing down as the producer continues to put out new music and consistently gaining new popularity. Party For A Living!
Make sure to follow Brandon on his socia medias below to stay up to date with his tour dates and new music.
Follow B-Villain on:
Soundcloud
Facebook
Twitter
Spotify
Instagram
Youtube
Follow EQNOX on:
Soundcloud
Facebook
Twitter
Youtube
Follow EKM.CO on:
Spotify
Soundcloud
Youtube
Facebook
Twitter