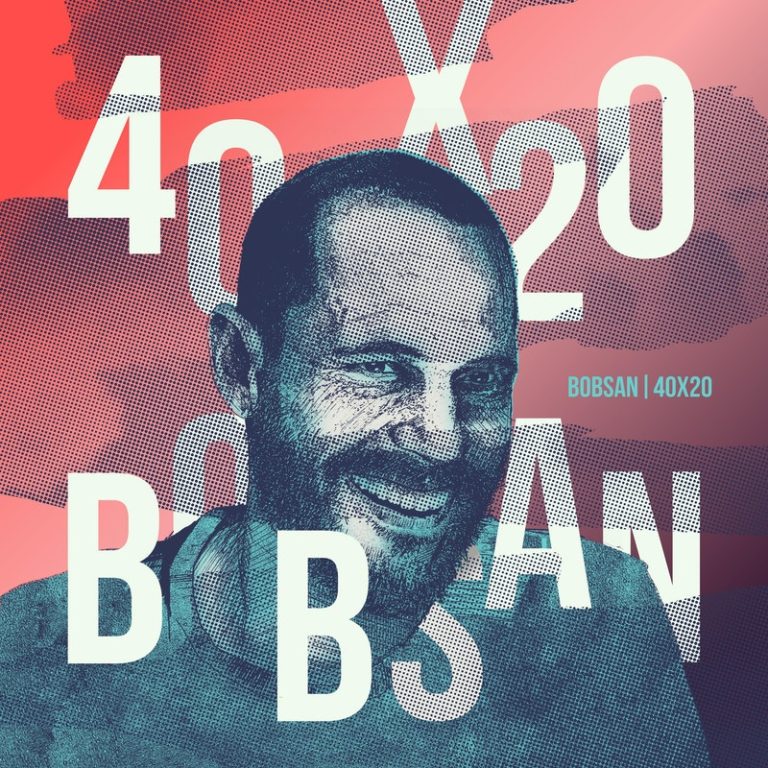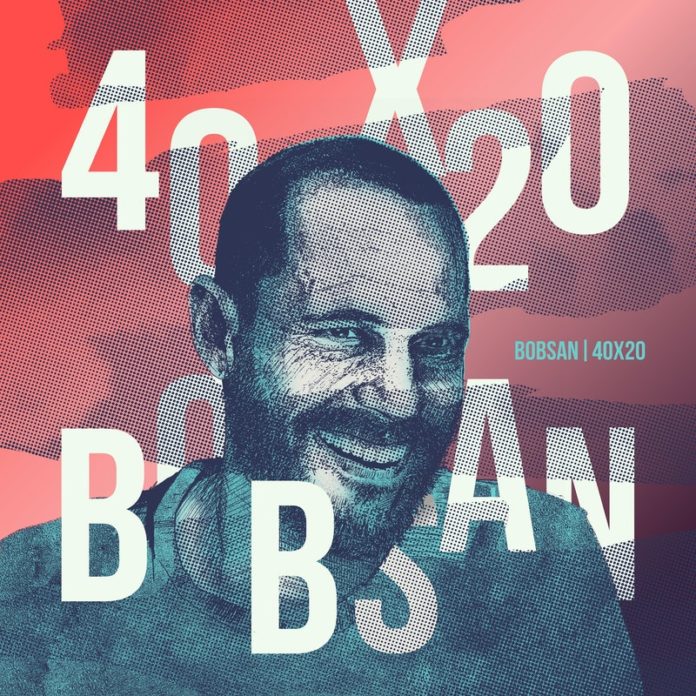 Every now and then you discover an artist and wonder how come you found them just now. This was exactly how I felt about BOBSAN. How did this artist not end up on my radar before!
BOBSAN is not only a DJ and electronic music producer, but he is also an architect. He just released his first album, entitled "40X20" (reads forty times twenty) and let me tell you that you are in for a real treat. BOBSAN tells the story behind the album title, it basically represents his age and the amount of years he devoted to composing electronic dance music. Not many artists release their first album at 40, but it was totally worth the wait in this case!
His first album has only nine songs, but every single one of them bring fresh and unique flavors. BOBSAN structured the album for it to be listened from track one to nine, it has been conceived to be a musical journey, it tells a story and that story can't be told by hitting the shuffle button.
You might have already heard "É tudo nosso" (previously released on Gergaz's Beatgarden 7 compilation) and the very-Shazamed "Rinccali" as both tracks were released as singles prior to 40X20.
While the album is on the indie and alternative side of electronic dance music, its sound is extremely accessible and easy-listening. The album starts with the very groovy and soulful "Burnin' Souls" and "Another Night", which I wouldn't be surprised to hear in top Deep House DJs sets this festival season. The album then progresses with the bass-heavy "Rinccali" and "To See Ninja", which go a bit more on the Dubstep and Future Bass side of electronic music, while remaining very accessible."Veľmi pekná pesnička (a very nice song)" brings us back to the groovy side of House music before it infects you with the UK Bass flavors of "Vowel", the intoxicating Deep Dub vibe of "Plastic Water" and close the album with the Reggaeton/Dancehall anthem "É Tudo Nosso".
The album is truly an unprecedented blend of genres, vibes and energy. Some tracks are straight up dance floor heaters, and some others are really meant to just sit back, put on quality headphones and enjoy the ride.
The album is available right now on all streaming platforms!.
Stream Bobsan – 40X20 on Spotify and Soundcloud below and grab your copy HERE!
ABOUT BOBSAN
Non coronated king of Bratislava hipsters.
Bobsan – Marek Bohunicky is slovak electronic producer and skilled party DJ, with a passionate approach to dance oriented mostly electronic music. Listening playlist curator.
Follow BOBSAN
Soundcloud.com/bobsan
Facebook.com/bobsan
Spotify