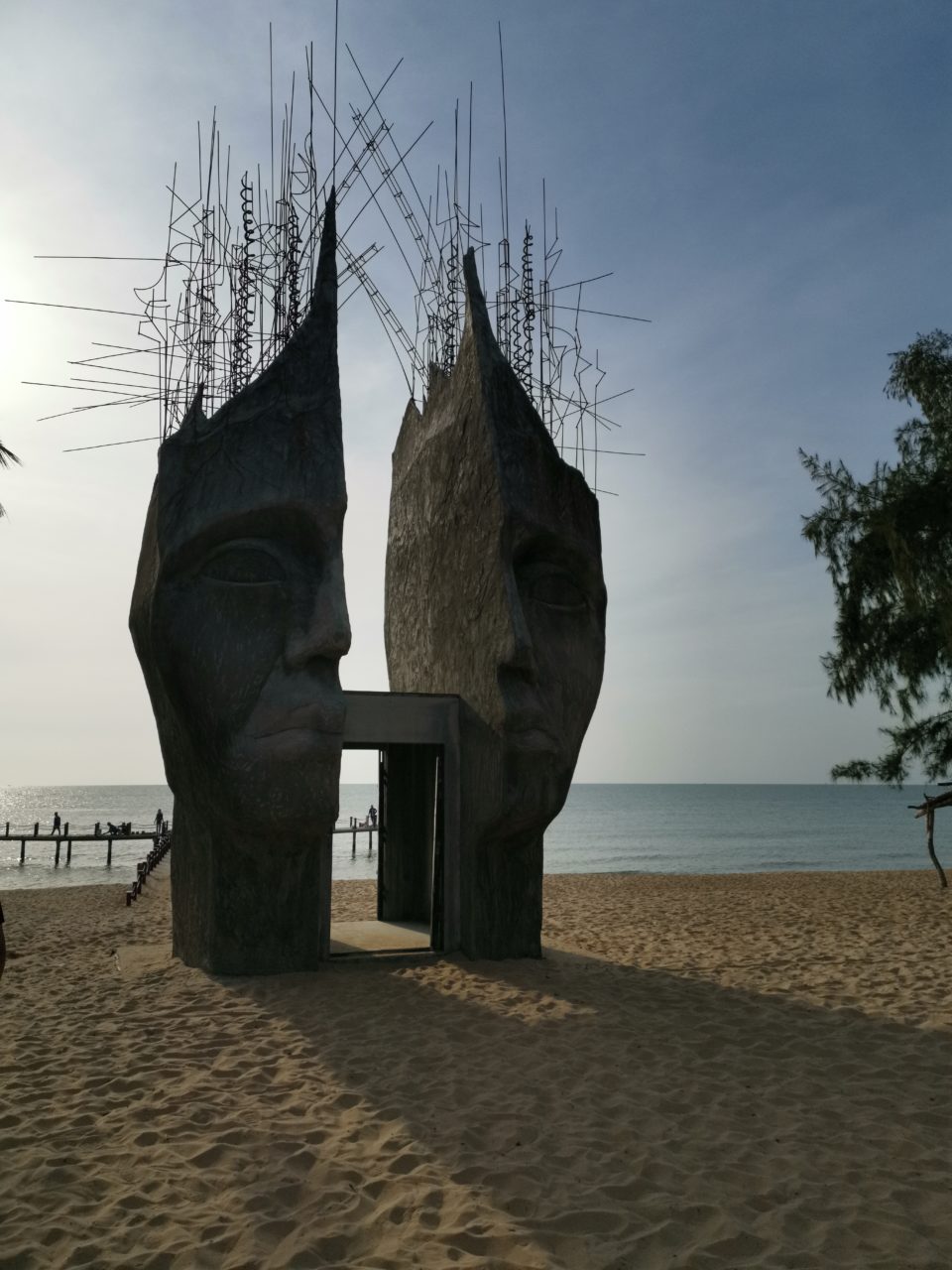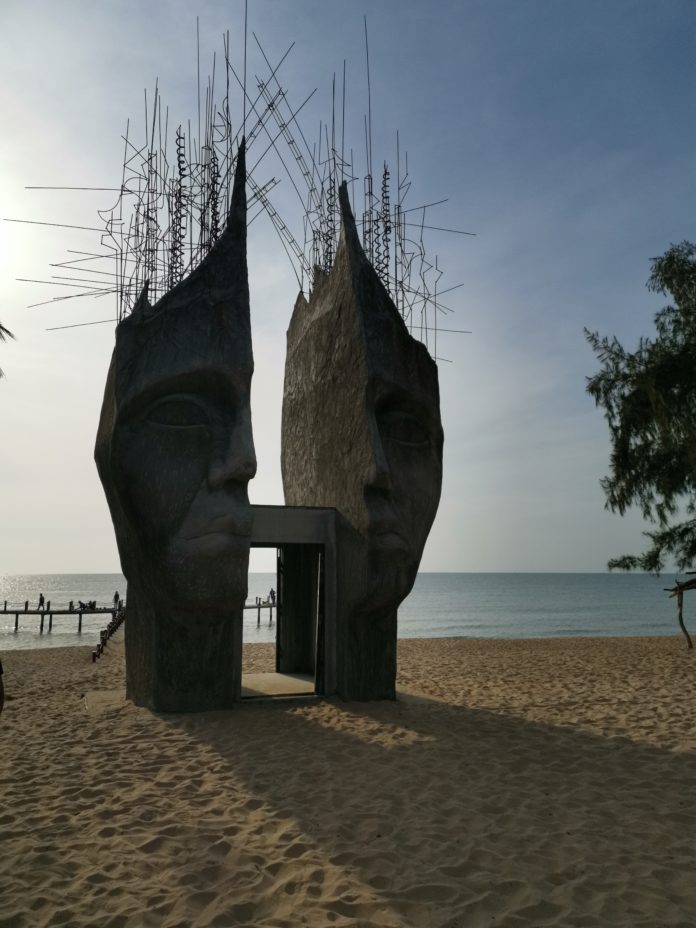 Vietnam's Epizode Festival ended already a month ago, it was held from December 27 to January 7 2020, but it still feels like it was yesterday!
The 11 day festival hosted four stages and included performances by Jamie Jones, Agents of Time, Fideles, Agoria, Butch, Giorgia Angiuli, Eats Everything, Patrick Topping, Anja Schneider, Behrouz, Birds of Mind and many more (see the full line up below).
The Location
Epizode festival was held at the Sunset Sanato beach club on Phu Quoc island in Vietnam. The location is perfect for a music festival, it is only a few kilometers south of the biggest city on the island (Duong Dong). The weather is perfect at this time of the year. The festival organizers did a great job at keeping the beach very clean (probably the cleanest beach on the island). The beach is also very wide and offered gorgeous installations. Definitely one of the best locations we've seen for a music festivals!
Although the island is in Vietnam, most of the crowd and people on the island are Russian. After talking to a lot of people on the island, it seems that every big city in Russia has direct flights to Phu Quoc, which would explain why so many of them go there for their holidays. Most restaurants offer menus in Vietnamese, Russian and English too.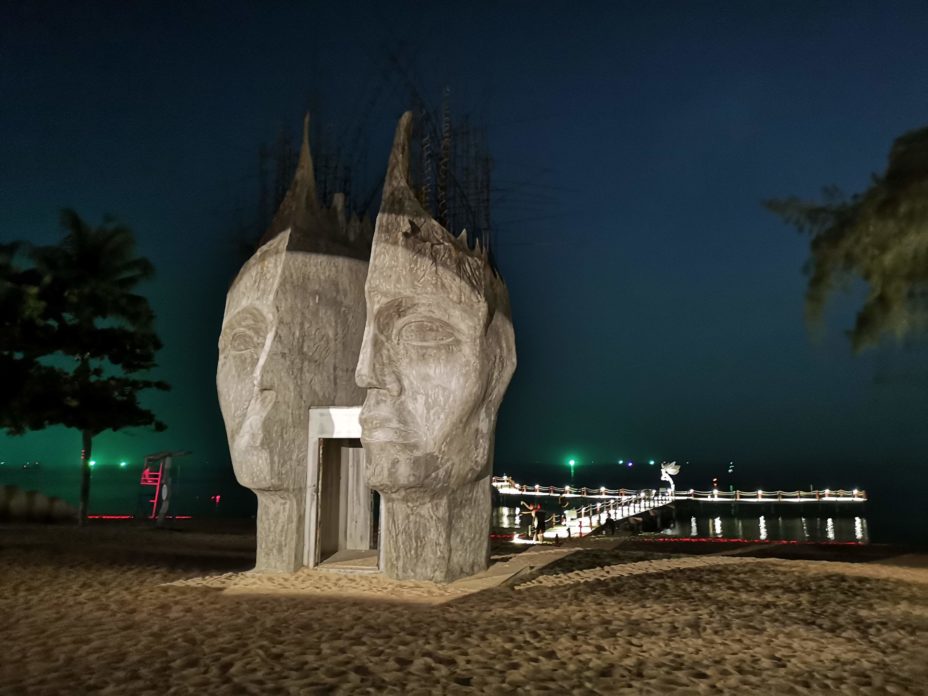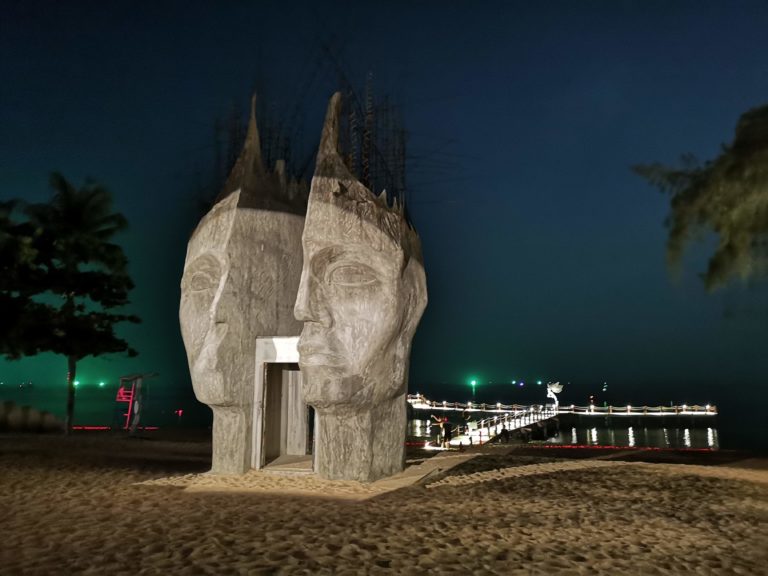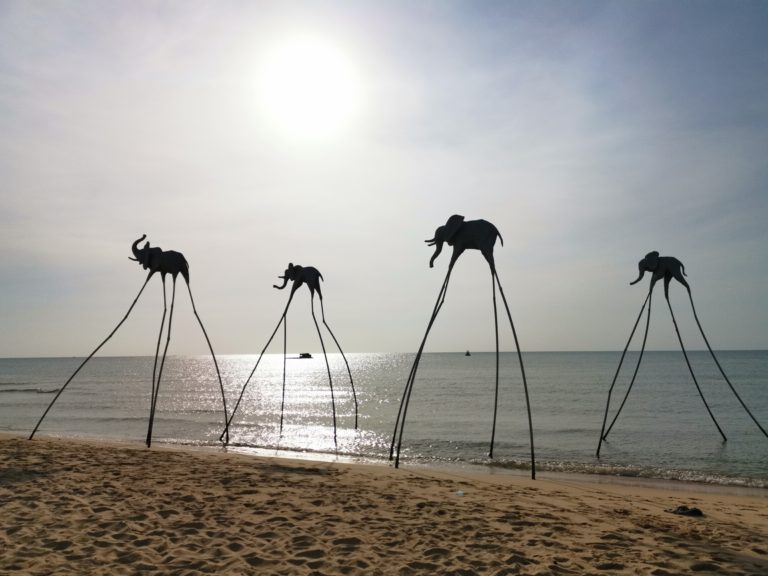 The Music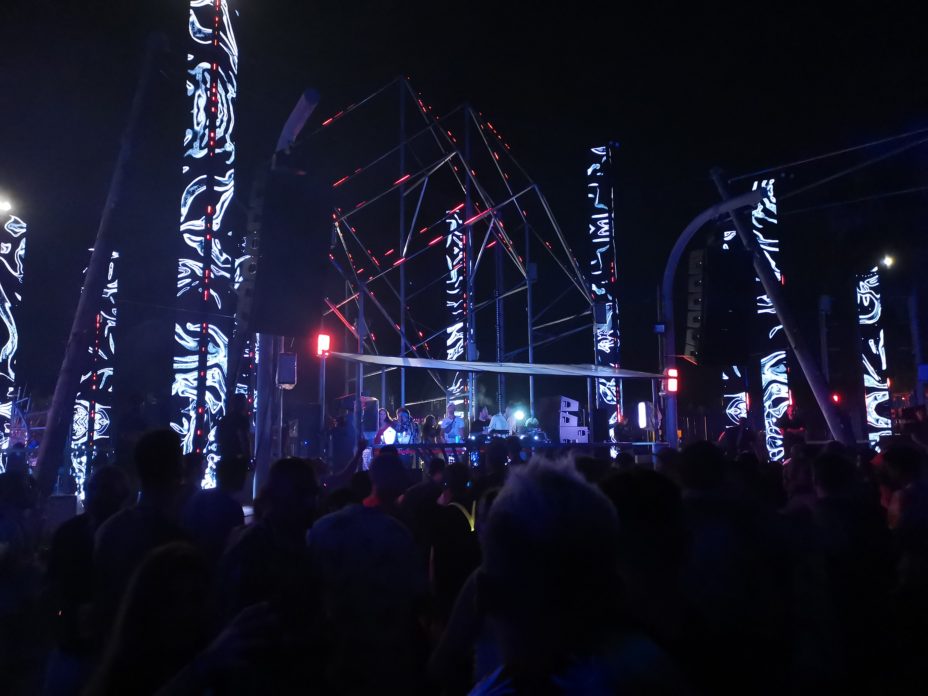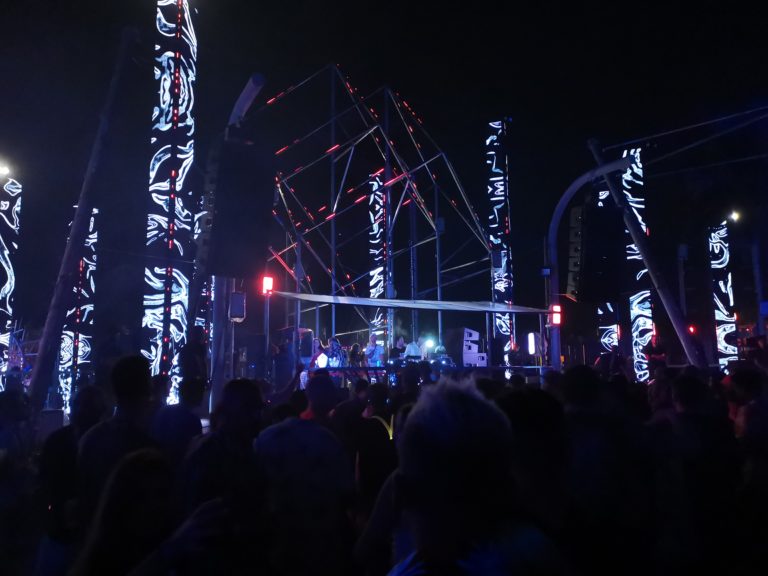 Who stole the spotlight for us this year at Epizode 2020? Giorgia Angiuli!
While most of the music at the main stage was all about Deep House, Deep Tech and Tech House (sadly, we were expecting a lot more Techno on the main stage), Giorgia delivered a heavy-hitting and mesmerizing performance. She went way harder than we expected! If you are not familiar with her, she is a Techno and House music producer that performs live and uses multiple instruments and "toys" to create different effects. Needless to say that her sets are unique and fresh. At this point in the festival, she really brought a breathe of fresh air (and sounds!) to the main stage.
With four stages not too far from each other, you could always find a sound to your taste. Most performances were solid, the festival hosted a few live performers which was great and gave a bit more soul to the stages than just "regular" DJ sets. Please note that if you are looking for EDM or anything mainstream, Epizode doesn't really play in that territory. It is all about quality underground electronic music, whether it is House, Techno, Downtempo, or World music.
The Bars, Restaurants and Refreshments
The organizers made sure to set many bars on the festival site, we never waited more than five minutes to get a drink. The festival was also cashless, so you have credits on your bracelet and just pay with that at the bar. Super convenient, efficient and well organized! The prices for drinks were not cheap, especially considering you are in Vietnam (everything is so cheap!), but I guess that is to be expected since the festival gained a lot of popularity in the past years. Hopefully the prices don't keep increasing every year.
We didn't try any of the food inside the festival, the prices were pretty steep and with the perk of being able to leave and reenter the festival has much as you want, it made much more sense to take a break and go eat local food around, that was much much cheaper than what you could find on the festival site. Having cheap local food on site would definitely be a great idea.
Bottom Line
Epizode is a well-organized festival, they evolved very well with the years, always listening to the partygoers' feedback. Their ecofriendly initiative was a success and many more festivals should take exemple on them. The installations were superb, the sound systems delivered perfectly, the crowd was amazing and very friendly. You just can't go wrong with Epizode, you are on a paradisiac island in Vietnam, with great music, on a beautiful beach, with an international crowd of music lovers, what more can you ask for?
If you are into underground House, Deep House and Tech House, Epizode is a festival for you!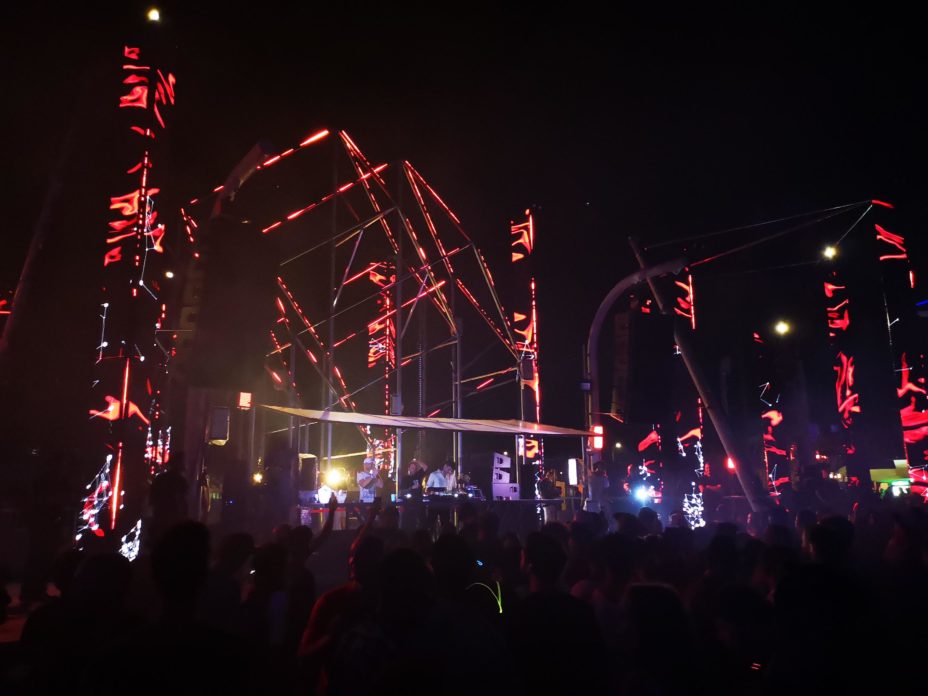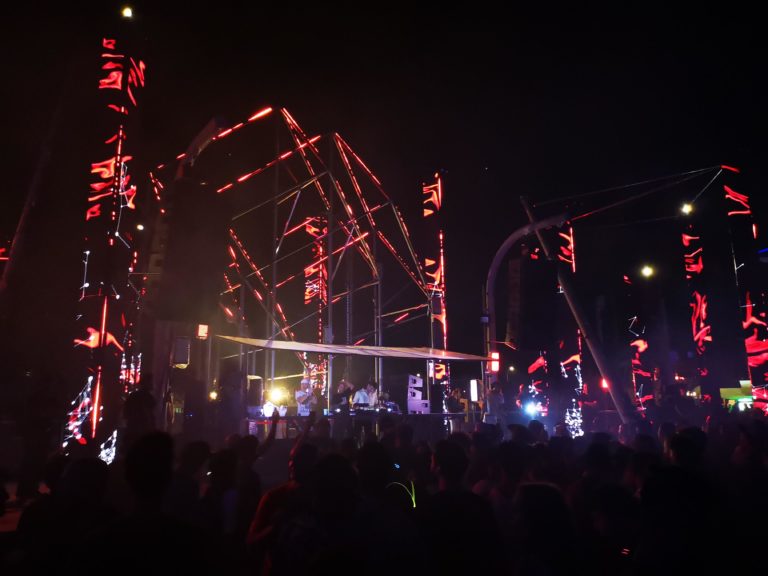 Who performed at Epizode Festival this year? Here is the full lineup:
3LIAS
ABELLE
AGENTS OF TIME
AGORIA
AKILAM
ALCI
ALINEP
ALVARO SUAREZ
ANJA SCHNEIDER
ANNA NOVA
APOLLONIA
ARAPU
ASAEL WEISS
BALINSKY
BEHROUZ
BEN POUND
BEN UFO
BINH
BIRDS OF MIND
BOBBY.
BRUNO CURTIS
BUTCH
CABANNE
CARL CRAIG
CHAIM
CHRISTIAN LÖFFLER
CINTHIE
CRAIG RICHARDS
DENIS KAZNACHEEV
DEWALTA & SHANNON
DI LINH
DIGBY
DJ DUSTIN
DJ MASDA
DJEBALI
DOTT
EСHONOMIST
EATS EVERYTHING
EGYPTIAN LOVER
ELLI
ELLIOT ENGLISH
ERNEST KALININ
FIDELES
FRANCESCO DEL GARDA
FUNKWISE
GAB RHOME
GABBY
GABRI-L
GABRIELE SACCANI
GESCU
GEVORG SIMONYAN
GIORGIA ANGIULI
GIVEN
GOOSEBUMPS
GUTI
HERB CABRAL
HILU
HURRYUP
HVOB
JAMIE JONES
JANERET
JENIA TARSOL
JOHN LOO
KABUTO
KARINA SAAKYAN
KERRY WALLACE
KIASMOS DJ SET
KINO TODO
KOLFORD
KONSTANTIN
KONSTANTIN SIBOLD
LEAFAR LEGOV
LEHAR
LEVI OI
LILLY PALMER
LOCO DICE
LORENSIYA
MAP.ACHE
MARCO YANES
MARTIN LUGTU
MASHKOV
MATHEW JONSON
MATIAS AGUAYO
MICA
MOLLY
MOODYMANN
MOUNTAIN PEOPLE
NAOKI SERIZAWA
NASTIA
NESTA
NICOLAS LUTZ
O.BEE
OUISSAM
PANTHERA KRAUSE
PAQUITA GORDON
PARALLELLS
PATRICK TOPPING
PAWSA
PETRE INSPIRESCU
PHUONG DAN
PI-GE
RAHA
RAMMÖ
RANISHE NIYAAK
RAPHAEL MERHEB
RARESH
RED AXES
RHADOO
RICARDO VILLALOBOS
RICHY AHMED
ROCCA
S.A.M.
SAM SHURE
SANCHO
SATORI
SE/RIO
SOFIA RODINA
SONJA MOONEAR
SOUNDWALK COLLECTIVE
STEFANO NOFERINI
SUNJU HARGUN
TAL COHEN
TIJANA T
TRIKK
VARHAT
VERA
VLADA
wAFF
WILLIAM DJOKO
YATE
YOUANDME
ZENDID
Epizode Festival Spotify Playlist
If you want to relive the Epizode experience, check out our Spotify playlist below featuring the whole Epizode roster, make sure to follow it HERE!
More about Epizode Festival:
EPIZODE is a music and art festival held at Vietnam's most picturesque island getaway, Phu Quoc. The 11-day long festival kicks off after Christmas and ploughs through the hustle and bustle of the New Year. Over the last three editions, the festival has successfully featured some of the biggest electronic music headliners including the likes of Carl Cox, Ricardo Villalobos, Loco Dice, [a:rpia:r], alongside some of the most prolific talents in Asia. In 2019, attendance rates doubled from previous years, with more than 10,000 people from 79 countries. In only three years, EPIZODE is already recognized as one of the most iconic electronic music festivals in Asia. It is also touted as one of the best NYE music getaways that gathers ravers, industry folks and avid travelers in a dreamy environment equipped with an unparalleled music selection, combined with next level production and in artistic setting.
Make sure to follow Epizode Festival!